Mount Kerinci, last eruption of this volcano was recorded on 1970. The mountain was consist of 15 lakes but only 2 of them are the biggest lake, which is the Gunung Tujuh lake and the Kerinci lake.
The volcano is surrounded by a big jungle, so the caretaker are offering to guide the climbers before they start trekking so that they are not lost in the wild.
The place is considered as a National Park because the area is 1,200 km Square. It is a home of different kinds of animals such as tapirs, bears, rhinos, elephants, deer, any kind of birds and the tigers.
The scenery are stunningly beautiful because of its magnificent tourist attractions like waterfalls, lakes, forest, jungle, volcanoes and there is also a place for bird watching.
Climbing on Mount Kerinci, would take you to 3 days and 2 nights to reach the summit. So you've better prepare yourself for this kind of adventure.
In your journey going to the highest peak, there are some accommodations for you to stay.
Kersik Tua is one of the hotel that you can stay in, they also served a complete meal for breakfast. When you reach the peak of Mount Kerinci you can see the stunning view of the Indian ocean on the west part and the Bukit Barisan mountain range on the north with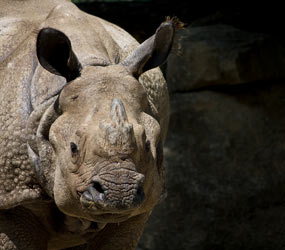 white clouds floating that looks like a cotton balls.
There are also many things that you can do in the place, hiking, swimming in the hidden falls of Kerinci, wildlife conservation in Bengkulu, tubing is one of the cool thing to do and you can spend 3 hours relaxing and floating in the river, camping and experienced the rock climbing. Travelers should be physically fit to climb.
You can also prepare those necessary things just like gloves, raincoats, some medicine including antiseptic and bandages, headlamps, good trekking boots, hats, fleece balaclavas.