TBILISI The Capital of Georgia NIGHTLIFE PARTY INFO GUIDE for Travellers to TBILISI
"It is possible to see a vast development in nightlife fashion and nightlife in Tbilisi." These are the words of GoLa.
What he goes on to say is that nightlife has attracted multitudes of people to the city. These people who are thus attracted are from many countries such as Mosley from West Europe, Turkish, American, Ukrainians, and Northern Europeans.
That is, they come from various places in the world thanks to destination clubs like Bassani and thanks to the attractions in the capital Tbilisi.

Once they find themselves in the city, they are absorbed by the energy of the city and the country at large.
This has taken place despite the fact that this city, Tbilisi was overlooked by the tourists prior to the present development which is really noteworthy.
Even after the separation from the USSR, you can witness the abundant presence of a sound mixture of Russian nightlife culture and central Asian nightlife. Now it is highly influenced by nightlife culture of Europe and the USA.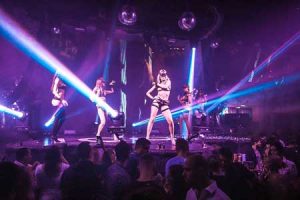 As it is caught between Europe and Asia you can experience how its culture has been widely and conspicuously influenced their cultures and vital historical elements.
In spite of becoming an independent country in 1991 in the past three decades, there has been civil war coupled with geopolitical tension that proved to be really violent in character. Though the situation was that bad, in Tbilisi you experience a boom of electronic music.
At the same pace, Tbilisi has been experiencing the development of new galleries restaurants and creative facets of diverse sorts are ceaselessly on the increase. What is it that is really interesting about Tbilisi?
Well .. you see a new generation of people working hard to achieve LGBTQ rights and drug laws.
This generation is actively engaged to shape up the future of Georgia. They take its ownership from the past, though.
---
Tbilisi Nightlife Bars and Nightclub info guide – Best places for young nightlife lovers.
---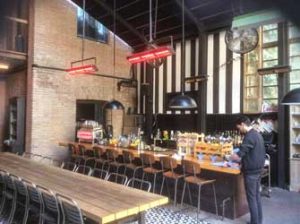 Cafe Gallery
Come here to satisfy your taste buds as you have dinner or to relax in the evenings. If you are involved in a serious endeavor to explore the depths of clubbing at night, this is a good starting point.
The cafe transforms itself into a nightclub with its live electronic music and it continues till morning.
The sets are from both local and international DJs. This Cafe Gallery is one that is rare when it comes to seeking techno music.
This is really true to its character and provides for your musical delights throughout the year, whatever the season it may be.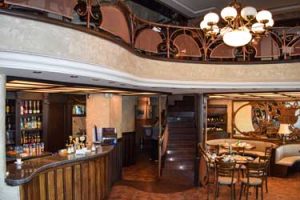 Please note – Cafe Marco Polo, O'brien's neighborhood Pub in Old Town and Italian Pasta in Old town also offering great local and International food. 
---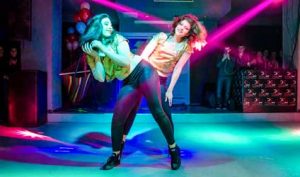 Club Nia Gvatua in Tbilisi 
Nightlife and LGBTQ
The City's first LGBT club in Nia Gvatua. It has a really good location and a flourishing goodwill.
It has a bar which is a great success. Own by a friendly lady. 
She is all goodwill and relates stories connected to her life at this club and about her former lover who happens to be with us while a story of life experience is being narrated.
The bar came into being in 2000. However, after the ownership of Nia who reopened it in March 2017, it has experienced nothing but a boom in its industry much to the delight of city's queer community.
---
Lolita
This has been just opened in Tbilisi. This place is the newest of its kind in Tbilisi locals dote on it.
The next reason for it to be well-liked centers around its bars, lounge and urban style interior. The other reason for it to be well-liked comes from its three-store venue which includes a bar, lounge, and a nightclub.
Happily, Lolita in Tbilisi is consolidating its hold on the nightlife lovers day by day. There are plans for the nightclub to be taken to the third floor.
Novel ideas infused with excellent music an open kitchen and an inviting ambiance make Lolita such an interesting place.
The club Bassani has been having its influence for attracting a growing number of visitors to Tbilisi.
You can find it in the lower part of the national football stadium. It is a cavernous club with a high ceiling in the main room and it possesses a high quality and very pleasing sound system.
It also has a smaller room where you can see the presence of house music. Added to all that are the sufficient corridors and corners where you can get lost.
The interior fills you with a confused sensation and it is as if you can not get yourself from its hold easily once you get there.
That speaks for itself as to why so many clubbers and DJs love it. Here you experience the attitude of the ones who come here for partying or in their endeavor to furnish you with music in an ever so enthusiastic manner, as it were, triggered by a magical influence.
---
Meo-Bar
This, indeed, is a dive bar in its vibe. Here there are open decks, nights and the regulars who frequent this bar opt to share their personal record collections.
Wow! What musical taste! What musical diversity! And what inviting unity brought forth through musical taste! Yes… here in Tbilisi.
---

Slight Flair of Berlin in Tbilisi
The ways of factory 27 is still a bit of out of order for the people in Tbilisi. Its graffiti, its chairs, and the yard.
Its techno music and it hip audience take you to a real piece of Berlin in Georgia. It is blessed with a relaxing atmosphere and has a bit of character in an underground location.
This is a really fantastic place. If you crave to have a good time in Slight Flair of Berlin, I recommend that you visit factory 27.
---
Mtkvarze best Nightclub in the city
Locals love it. Why?
Mtkvarze is a roomy nightclub. It is located in an old attractive building. It is located over the Kura river. This place is popular as a performance location for noncommercial music.
You find techno and house music, here. Yes, it is mostly found here. In Tbilisi, there are many clubs with chilled out vibes and Mtkvarze is one such club.
Here in Mtkvarze in Tbilisi, you find techno music that is occasionally played. This club lies in a former fish restaurant from the times of starting Mtkvarze means 'on the river Mtkvan'.
The building protrudes some 20 meters over the churning torrent below. It is in the possession of two rooms with various atmosphere and it hosts artists from both local and international arena of music.
---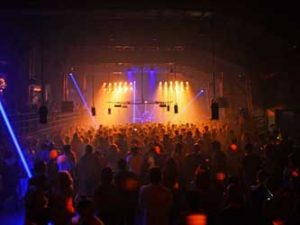 Vitamin
This lies next to the turtle lake which is well liked in Tbilisi. The Turtle Lake is a great favorite among children.
Vitamin Cubes is a place with an open-air venue. It has a main floor, an open-air cafe, and an experimental stage.
The main techno stage is Cubes and it contains 160 illuminated water tanks which are present in the open space. Friday, yes, every Friday the stage is open. The second venue is well-known for its series of house events.
It is called Around the Tree. It possesses an experimental stage called 'Wood'. On it, both local and foreign artists perform on Sunday sunset lake sessions.
The music provided here is of wild character. As the nightfalls gradually encapsulating the total club you do not cease to hear the falling of the waterfall which creates a genuinely charming vibe.
---
Salsa Caliente
South American and Spanish Dance Party in Tbilisi
Here is an open invitation for all lovers of Latin American and other social dance to a party in Deja Vu club if you do not know such ways of dancing do not bother about it as animators go out of their way to help you learn the simplest and basic movement on the place. They do not charge for that, though.
---
MZESUMZIRA EZO
Mzesumzira is neither a nightclub nor a music festival or a community. It is indeed a mixture of all.
This was founded in 2014 with a group of DJs and only friends. In this way, they gave life to a label Mzesumzira (sunflower)
Since its start, it has been involved in conducting creative and one of the most friendly events full of color, in Georgia.
You could call this the best open-air music festival in Tbilisi. There are daily events for your children here. Then you could look forward to a night long dancing with people who can be called the most relaxed in Tbilisi.
---
Khaidi Gallery
As I got to Khaidi Gallery I found that it was not very busy for a Saturday night. They were expecting it to be busier.
The music was good and my company was good too. The club closed and we went to Bar Chocolate.
It was exciting with its good music. You see, it was full of drunk people and I was one of them. It was a good night out filled with fun in Maidstone.
There are DJ nights which are from Radio DJs from BBC radio and KISS. Also, there are independent DJs like Russke and Chris Stark.
The entry fee is £5 before 10 and £10 after that time. The VIP is £15 all night.
You can call the prices of drinks reasonable. They engage themselves in selling bottles from the VIP bar and R&B cocktail lounge.
The Gallery is made up of 3 separate rooms. They all play music and two of them have dance floors.
The interior decoration can be called luxurious and fantastic. You find no better place in maid than this location with all its nightlife attractions.
---
Popular Night Club in Tbilisi Elegant Panorama Bar
This is unknown to tourists who come to Tbilisi. On the eighth floor, there is a high-end bar. This is really well-liked among the locals and very few tourists know it.
You find it located near Freedom Square. It offers you a beautiful view over the old town from its terrace.
Why you should visit it
Do you like a place sophisticated? Then I will call this place just the right place for you.
Locals who come after work are into having drinks in its awesome friendly vibe.
As you enter the building you have to follow the signs showing the elevator to the 8th floor.
You will be filled with happiness as the beautiful view is nothing but a rewarding one. Its luxury lounge and cocktails of high quality and variety no doubt will take your heart.
---
Boozy Buddha
The reason for popularity among locals
Some local expats and people like having international drinks. They go to Canudos. It is as if it is an embassy of Berlin-Kreuzberg in Tbilisi.
It is small. Its furniture is wooden and is worn out. You see the place influenced greatly by a mixture of Mayan culture and Buddhism. This place is open. It is cheap and also it is cool.
Why I recommend you should visit it
Are you alone in Tbilisi? Are you feeling like meeting some open-minded frank people? Then just go to Canudos.
You are in for a surprise as you get all you expect there to drink, talk and a good time will all be that you are rewarded with its pleasing vibe. The friendly, relaxed staff is helpful and hospitable to the maximum.
They all speak English. Here beer and Chacha are not expensive you are also able to obtain nice and small snacks along with your drinks.
It finds itself happily located in the city center near Radisson Hotel. Almost all our single travelers are on the lookout to get hooked up after their nightlife fun making.
They try to engage in lovemaking with local ones and enjoy their night out to the maximum.
---

Georgians Named as The World's Most Beautiful People 
You can call Georgians charming and attractive. Yes, both ladies and boys are! They are extremely sexy, charming and handsome.
In the globe, there is inherent and unique characteristic for all nations. In fact, this is really true for Georgia as many a guest call them charming and beautiful.
Same goes to the extent to call Georgian women the most beautiful ones across the globe. Now let us talk about the physical appearance and their character.
These are not my point of views but the notions of world-famous Immanuel.
European, if they have ever visited Georgia, agree with the idea that Georgian and Circassian women are charming and attractive.
It is also agreed upon by Turks, Arabs, and Persians. They are said to have tried to improve their genetic makeup through Georgian blood and Persians achieved it as they mixed with Russians and Europeans.
Most people accept the idea that Georgians are the most attractive people all over the world. Being tall with soft light-colored skin and splendid hair ola big curves they look very enticing.
Also, they are known to be extremely kind, warm-hearted and hospitable. " Russian Empires' Geography 1892"
It is not difficult to hook up with those beautiful ladies and handsome boys. The country is becoming more and more liberal and on the go with European culture.
More Nightlife Blogs Here 
Tiblisi Night Clubs on Google Map Here