Odessa City Nightlife Party Info Guide for Travellers 
Odessa City, the Ukrainian port city has no equal rival to compete with it. Summertime in Odessa means noisy gatherings, alcohol in abundance, chilling out DJs and parties before dawn which are inevitable.
The richness in its nightlife is unrivalled. It is also of diverse aspects adding variety to it and men are crazy or yes they go nuts there with desire for satisfaction of their sensuality.
Thinking of coming to Odessa City to have fun? Well, then our traveller hints are able to furnish you with tips about nightlife.
---
 For Great Nightlife Tours in Odessa or Kiev.
Your Friendly Tour Guide in Odessa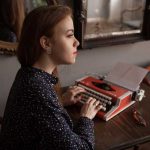 You're always welcome here. In 2015 I obtained a Master's degree in Tourism Studies. Since 2016 I work as a guide and travel journalist. I'm fond of literature, ballet, ecotourism, and arts. Also, I love traveling more and more! I speak English and French fluently. Anyhow, I do talk Polski as well. I love my work so much. Means, to show Odessa to visitors and make them fell in love with my home city.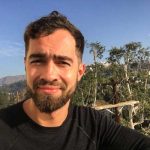 I am a tour guide and an organizer in my hometown city of Odessa.
Contact on Viber, Wechat or Whatsup +61497822189 Tour
Your Friendly Tour guide in Kiev
---
It really will offer you guidance so as to enthral your whole being as you go through the excitement you can acquire in this enticing small city in Ukraine.
The kind of animation you find in Odessa City nightlife is far greater.  There are lots of activities to engage in winter too.
Oh yes, if sensuality is what you are born with Odessa has inherent characteristics to satisfy your sensual self.
The average bill you will have to pay for one person in Odessa nightclub ranges between US$ 50 – 60. For a taxi, you may have to US$ 5 to 6 max. It depends on the distance though.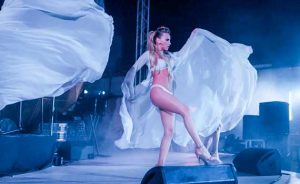 ---
Odessa City Nightlife – Best Clubs in Odessa, Ukraine 
---
Palladium Club
Do you want to dip yourself in a vibe of freedom in its entirety? OK, Then head to Palladium. It is exactly the right location for you. Nobody has ever said that there has ever been anything to bore them.
It is not just a nightclub but a complete complex of great discos, shows, and concerts performed by brilliant local stars.
What is really outstandingly spectacular is its chic interior and professional equipment making a perfect sound effect for music.
Italyanskiy Blvd, 4 Odessa 65012, Ukraine +380487286566
---
Ibiza Club
It is named after the Spanish island of Ibiza. It is the world capital of club life. It is full of an interesting mixture of a disco, restaurant, and a concert hall.
If I call it the most famous place in Odessa City and also go on to say how people queue at the box office in their hundreds do not be filled with bewilderment.
Yes, it is the truth in its purest and rawest form! It is conveniently nestled on the beach and has the capacity to house 7,000 folks.
It has a comforting ambience. Why not go to Ibiza and dance the whole night away as you expose your taste seeking ears to European DJs and well-known singers.
Arcadia, Odessa, Ukraine +380487770205
---
Captain Morgan Club is One of The Best Sexy Party in Odessa City
 
Good mood, yes good mood always! That really is characteristic of Captain Morgan Club.
Its attractions are a fusion of a panoramic veranda, an indoor hall with a disco two cafes and a stage.
For this reason, if they say? is looked for its cocktails and as a location for unimaginably thrilling parties to the accompaniment of excellent DJs.
Say you happen to feel hungry there. Well, they offer you men with European and Japanese food that is also accompanied by a large number of desserts.
Zhukovskogo st. 30 Odessa, Ukraine +380674803020
---

Itaka Club
Assuming, you should be in Odessa for only a weekend be assured by me that Itaka Beach Club is the ideal place to make much of your valuable time.
What with a swimming pool offering swimming amenities, what with an ambience to enjoy nightlife after sunset you will find yourself in the seventh.
Oh gosh! It is not a fib. Well yes, it is a reality in itself. As the sun sets the venue converts itself to a nightclub.
The interior designs have the resemblance to ruins of Greek cities on the sea there. It is adorned with tall colonnades, sand, statues of ancient gods and antique vases with flowers.
The service at the bar is really commendable. The music can be called joyful to the core and there are also entertaining shows adding up to all the things you can set your fancy on.
Fantastic, breathtaking, unique! Well, these words also can not give a graphic description of Itaka, a nightlife excitement in Odessa City.
Arcadia, Odessa, Ukraine +380482349188
---
Bono Beach Club – The Sexiest Ladies Around you
This beach club is located on the coastline. Yes just like many other beach clubs it possesses roomy terraces with massive pools.
Come here if you are into dancing by its spacious terraces with huge pools. Also come here to be filled with mirth and ecstatic joy if not here at Bono Beach Club in Odessa City.
Arcadia, Odessa, Ukraine +380639980118
---

Park Residence
It is always yes virtually always thought of as one of the most attractive and exciting outdoor areas in Odessa City.
It is a fusion of several characters namely a nightclub, a restaurant, a concert platform, a sushi bar and a karaoke.
The database of the karaoke music receives updating on a monthly basis. Invariably the music is exciting and chic in trend since all hit songs and well known old numbers are there on the menu.
Oh, calling park residence a fancy place and a fun house may not, indeed, be an exaggeration.
Make sure you get well dressed to have access to it. Come to park residence in Odessa City and try its exciting nightlife.
French Blvd, 85, Odessa, Ukraine +380737800300
---

Rai Odessa (Paradise)
If you are a gourmet and wanna try the traditional cuisine of Odessa, that comes with a touch of Japanese traits you can happily experience this in Rai Odessa City.
Are you also after hookahs? Then not to worry as they have got them aplenty. There is a hookah with milk, a hookah with brandy, with wine, with energy drinks and other tastes.
The ambience is also quite pleasant. It is surrounded by relaxing music. The flickering candles and sound of the sea add to its charm at large.
Location: The "Arcadia" beach
It specializes in Russian, Ukrainian, French and Japanese cuisine. It provides entertainment with the help of its Wi-Fi and dance floor. You can dance to the accompaniment of discos and DJs.
Amenities: VIP hall + Hookah
---
Flirt Gentlemen Club – Erotic Feeling in Odessa City
If you are into comfort and relaxation in a luxurious vibe this club opens its doors wide and extends a warm welcome to you.
There are showy erotic dance shows which are performed by enticing showgirls on a daily basis. They start from 21.00 and continue until the last guest leaves.
Also just pop in and see Office and Sady Pobedy in Odessa City.
---
Best Bars in Odessa City 
---
Mick O'Neill's Irish bar
Mick O'Neill's is known as ever the first Irish pub in Ukraine. They say it was founded in the late 1997s.
You find it nestled comfortably in the centre of Odessa, on the well known Deribasovskaya street.
It has continued to be for more than 20 years giving it an attractive fusion of Ukrainian hospitality and traditions of Irish fun.
Consequently, the bar finds it convenient to welcome and cater to the needs of both Odessa citizens and exotic visitors.
You may wonder as to what the secret behind this massive popularity of this pub. That is not difficult to understand.
Here at Mick O'Neill's guests receive a warm welcome, hospitable treatment and its cuisine made up of tasty traditional Irish dishes and classy European and exotic Japanese cuisines.
Mick O'Neill's open for 24hrs daily 7 days a week. As a result, it becomes an ideal breakfast venue for many before they start work.
Businessmen opt to have business lunch with their colleagues and a pint of fantastic dark beer 'Guinness' in the evening with their intimate associates.
The ability to serve 10 varieties of beer and 9 varieties of Whisky has earned pride for Mick O'Neill's. This is characteristically Irish origin for in Ireland no holiday or no meeting takes place if these drinks are not served and enjoyed in their variety of sorts or ilks.
---
Corvin
What Odessa City is, but a bright international city renowned for its hospitality world over. Odessa citizens take pride in southern Palmira and the guest of the city does not become tired of admiring its attractions.
It is not surprising that the entertainment industry plays a huge role in Odessa. Going to the beach, taking a walk along the pleasantly beautiful streets and sightseeing are some of the activities you can occupy yourself with them.
Yes then why not try some of the establishments providing fun and comforting solace? Yes, do it while you are in Odessa a paradise of mirth and laughter an oasis of comfort and goodwill.
One of such institutions in Odessa Ukraine is Corvin. It lies on Lanzherohovskaya, 17 and is a complex in its entirety.
It houses a restaurant with a number of rooms, a Scottish pub and of course a Whisky club.
With access and facilities to arrange a romantic dinner with the beauty of your choice, you will find this really pleasing to your whole being completely.
With its excitements, Corvin can always fill you with amazement. Beer served here has no resemblance to traditional lager.
They also serve Scottish blends and a variety of commercial whiskeys from the world over.
---
Bochka
"Barrel' is not a beer bar that facilitates you to have 4 glasses of beer and watch football. Bar restaurant Bochka provides you with just not only beer but also fantastic European cuisine.
Our dishes include ones from the whole of Europe. In the beer, you can see the presence of a brazier.
We prepare a variety of meat dishes on it. Well, you should surely taste them and see. In our menu, you will find many sorts of beer snacks. We are blessed with a wide range of products with high quality.
Our provision of menus with prices do not bite Barrel. This is the pub in Odessa which does not tell you the price which really is not more than due. Reasonable price for quality beer is our speciality.
Also, large portions of genuine, tastily European cuisine and grilled dishes are what we offer you as our uniqueness in the field.
The restaurant prices are reasonable and brings about a pleasant ambience for our establishment.
When it comes to cultural events in Odessa our club excels all others. There are monthly bright events such as watching football and performances of musical groups.
---
Odessa City  – Safe Nightlife Tips & hints.
---
Have been here twice and two points came under my observation. Folks dislike foreigners as most people visit it to hunt for sex. Therefore LOCAL people have a different feeling towards travellers.
Second important thing is the language. In fact, this part is really, really significant.
If your knowledge of Russia is nil or zero, as we may call it you will find someone who speaks Russian essential for you.
If not the possibility and the tendency is that you will be double charged.
Third tip: It is advisable not to get drunk until you are unconscious. I really overdid it but I was with my Russian friends.
fourth: Do not compare with the insistence that your country is far more developed than Ukraine.
Fifth: Do not think about minor differences in calculations. All the time be generous enough to leave a tip on the table.
If you do not do it Russian friends will love you if you calculate everything going into details about petty amounts you will never ever get close to them as a tourist.
Many are the thing that I can say of Odessa City. Yes if you are making arrangements to visit it and need an English speaking good Russian friends who are to be trusted I can let you have their addresses.
I am aware of 2 such good people. I have known them for 4 years. They live in Odessa working as local tour guides.
Also when you are in a nightclub follow some of the Odessa nightlife Party tips so that foreigners can feel safe and enjoy the night.
Do not forget to take your ID with you when you go out, especially to a nightclub. Never ever drink beverages offered to you by strangers.
Who knows what might it contain? Oh yes, safety matter you know.
You have to be careful about female professionals in Odessa City. Their readiness to go with you may mean an unpleasant experience to you. Ask them to wait and dance with you for a few hours.
For sure, they continue to make you pay for their drinks and finally leave you. Such sort of cheating is present in Odessa's discos.
I advise you firmly that you do not buy any kinds of drugs. They are outlawed in Ukraine Odessa.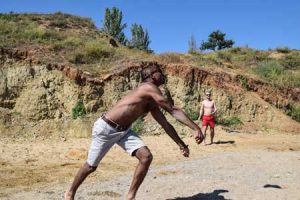 If you want to buy a drink for a girl you have just met in a club please know that in Ukraine such gesture have no under meaning and a drink may be thought of as only a drink and nothing more.
If a woman comes with a man never approach her. 

Driving drunk is not advisable.

Don't catch taxis on the road. It is always better if you order one via your mobile application for example

Uber is great but can be

expensive

busy time. 

b'Uklon taxi' or make a call to one of the Odessa taxi companies (short numbers with a call back are

838,579,777)

Credit cards are fine. (American Exxprex can be Expensive) However, bring some cash also so that you can please the waiter with a generous tip.
There are some well-liked clubs in Odessa city. They are really worth visiting.
'

Ithaka', 'Rai Odessa' (paradise), 'Palladium', 'Residence Park', and Ibiza.
---
Also, discover more about nightclubs in Odessa. After you have your nightlife fun, there are beautiful Black Sea beaches for travellers to visit.
They are as follows. Bluest Water Around the World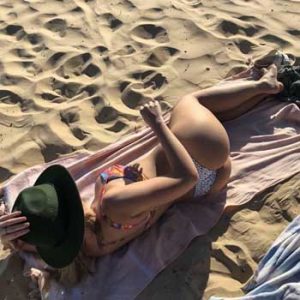 Langeron – One of the most well-known beaches in Odessa.
Ibiza – One of the biggest beaches in Odessa.
Ithaka comparatively an expensive beach to visit in Odessa.
Bono Beach – This is a beach complex made up of the beach area restaurant and the nightlife.
Arcadia District in Odessa City
Caleton
Lelsedevka
Zatoka
Karolino-Bugaz
Come to Odessa City fun and experience its exciting nightlife in Odessa. Bag a massive lot of pleasant feeling of its beauty, traditions, culture and physical beauty to take home with you. Also, you may cherish forward-looking thoughts for a revisit.
MOST OF ALL EXPERIENCE GREAT NIGHTLIFE IN ODESSA City Fun Night out!
More Nightlife Travel Blogs Here 
Odessa City Nightlife on Google Map Here