Thai fuck out drinks list is here to get a blind night out in Thailand. Well, make sure to drink loads of local alcohol.  Especially before the big night out in Bangkok. By the way, Bangkok Nightlife is great way to have fun. It is one of the best ways to Maximise your Fun. Also, You may save money on alcohol in clubs or bars if your backpacking no much money.
Why Should You Drink Thai Fuck Out Drinks on Your Holiday?
In the first place, my first ambition, when I'm traveling to a new country. I love travelling like locals. It means, Getting hookup locally, taste local pussy, Eat local food, drinks local alcoholic beverages, And get fuck out pretty much. So, I would recommend you to try some of the Thai Local Alcoholic beverages in Thailand.
How to Find Thai Fuck Out Drinks In Thailand
When you're in Bangkok or any other big cities in Thailand, you may not be able to get locally made alcohol back of the truck. But when you're in the countryside of Thailand. Locally made beverages widely available for you to try.
Major Cities – You should walk into local groceries. Able to find locally made any acholic beverages.
Please note: Some alcoholic beverages are illegally made in locally, these are called Lao Theuan ("jungle liquor"). Please do not drink this type because local people add agricultural waste, fertilizers, metals, and battery discharge acid.
Best Thai Fuck Out Drinks List
Some of the best and popular Alcoholic list here.
Versus Sang Som
Banana-Flavored Scorpion Vodka
Lao Khao
Singha Chang beer
Singha Versus
Best locally made whiskey Sangsom
Hongtong
Regency 100
Cobra
Mekhong
Mekhong and Ben 285
Unpopular Drinks
Maa Jai Dum
Mana Manee
Piti Choojai
Chalong
Bay Rum
Koh Samui Rum
Lamai Thai Rum
Iron Balls from A.R. Sutton Gin Distillery
Bar Angel
Niikki Spirit
There is Some Best Bangkok's Craft Beer For Travelers to Enjoy Your Travel With Local Feeling.
Udomsuk Brewing
Seven Two Brewing
Golden Coins
Team Alpha Brewing
Sandport Brewing
Chit Beer
U beer
Singha
Leo
Cheer and Chang
Palms and Coconut Sap Base Pure Thai Fuck Out Drinks
Arrack, also spelled Arak and beer made out of rice or coconut, is available to drink and is very cheap. Most of the alcoholic beverage is made out of  Coconut sap, Palm sap, Sugar cane, Taro, and rice.
Borassus flabellifer – known as Nam Taan.
Caryota urens known as fishtail palms and coconut Sap. Also, popular among local people in Thailand.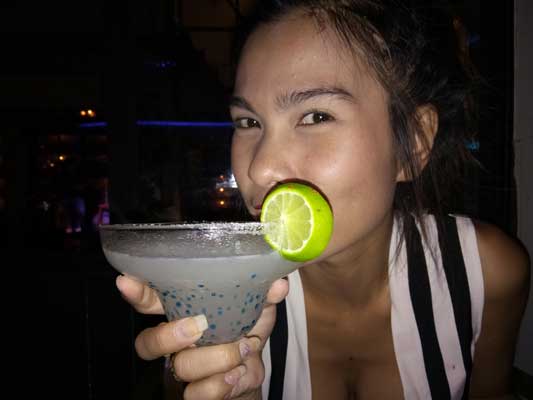 Bangkok Nightlife Sensual Cocktails for Travellers
Most Sexy Cocktails made out of local alcohol and imported non-alcoholic or alcoholic beverages. By the way, I have listed the most sensual, Erotic, and sexiest Thai cocktails list here.
Dim Lights – Famous Thai fuck out drinks
Bangkok Little Pussy
Thai Short Dick for Ladies
Bangkok Wet Pussy
Classic Rum Cocktails
Sex on White Sand
James Bonds' famous martini
Tequila sunrise
White Russian & Black Russian
Sex on a Stick
Tropical Sex
Sexy Thai Delight
Thai Margarita
Tropical Morning Glory
Travel Tips For Getting Drunk Without The Hangover Next Day.
When I was a young man. I did face extreme de-hydration and tropical jungle surviving training. I just want to share some little knowledge and experience with you. Try Thai fuck out drinks no worries.
Get one or two young coconuts, drink the water inside, and eat all the fresh fruit before starting drinking alcohol. When you're in Bangkok. This supplies a range of vitamins such as  B1, B3, B5 C, E, and B6. Also, minerals such as:
Iron
Magnesium
Phosphorus
Selenium
Sodium, and calcium which keep you hydrated all night. And you able to get up the next day without any headache.