Dining Out Kiev UKRAINE is much easier than you think. Kiev is home to much new food outlets like casual restaurants and cafes, after USSR destruction. Many great places in Kiev are offering some fresh and delicious cuisine, cocktails, and a cozy atmosphere with shisha, modern Ukrainian food, and excellent coffee. My blog is explaining you to find the best places in the city to dining out for casual eating. The list I have listed here with Ukrainian local food, Ukrainian Local Alcoholic Beverage are saving for tourists. So, As you are tourists in KIEV, You able to try local fresh food. 
Milkbar – Popular Dining Out Kiev
Beautiful place on Shota Rustaveli Street, offering a cozy atmosphere with milk containing dishes and drinks, as well as strong alcohol cocktails. One of my favorite place with best Ukraine Local Food.
Touch Cafe – Best Dining Out Kiev
Touch Cafe restaurant is a quirky place with a pleasant atmosphere and original interior, an excellent outlet for a small group of people for a party in Kiev. Also, the place is offering Ukraine Local Food on it is the menu. Great place to walk down after Kiev Nightlife because the place very close by Arena city.
The Burger – Best Casual Food.
Located in the Arena city, The burger is a place with the gorgeous burgers and tasty refreshment.
Puzata Hata
Superb restaurant and a coffee shop are also offering some truly delicious cakes.
Linas
Said by many, this is a local's favorite restaurant to go when it comes to Middle Eastern cuisine.
Mafia –
Popular Dining Out Kiev
The restaurant is offering some of the most excellent Italian and Japanese cuisine and impressive interior.
L'kafa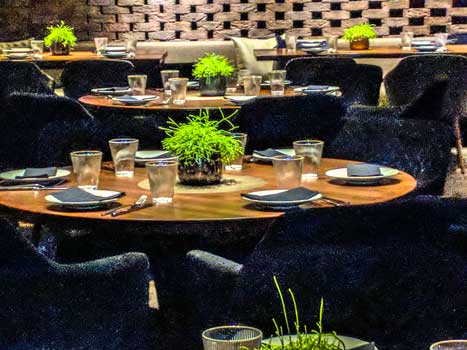 Perfect cafe style place, if you want to grab a quick bite or have something sweet in combination with a great coffee. It is a very well established and popular food outlet in Ukraine. Tree outlets available around the city.
Lucky Luciano 
An outlet is a Cozy place with American style food in the upper-middle-class price range.
Eurasia 
Casual type of Japanese chain restaurant. And the sushi bar in the heart of the city.
Beef Meat and Wine 
The establishment is a large restaurant with a modern interior and some of the best steaks in the city.
Mamma Mia The Best Pizzas in Kiev
The place is offering great restaurant-style casual food with authentic Italian cuisine and delicious pizza.
The Most Interesting Cafe to Have Your First Date. 
  Kaffa – Best Coffee Out Kiev
It is not just a typical coffee place. Unique coffee shop with some World theme. The atmosphere is excellent and welcoming, and travelers can have a wonderful time there. The coffee plant is not so easy to understand. You have to choose the bean by country, and it's not an espresso coffee but little cups with a side of milk. I had the spiced coffee with cardamon, and it was a fantastic choice. Address: Hryhoriya Skovorody St, 5, Kyiv, Ukraine, 02000. Phone: +380 44 270 6505
Well, there are many top market Kiev Restaurants for you to have a great dining experience in Kiev. The price can be high but isn't