Sumilon Island is called Sumilong which means "to shelter". Located at the southeastern tip of the Municipality of Oslob it has a 24-hectare (59-acre) coral island off the coast of Bancogon, Oslob, Cebu, a town famous for whale shark watching. The island is about 125 kilometers from Cebu City.
The island is part of a marine sanctuary. In 1974 the fish sanctuary was made – the country's first marine protected area in the Philippines under the guidance of Siliman University Marine Reserve of Dumaguete City.
The Sumilon Island marine life underwater is breathtakingly spectacular.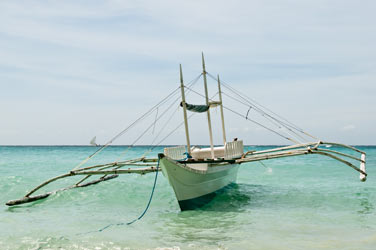 The island is a famous tourist destination not only for locals but also from foreigners, because of the exceptional beauty of its dive sites. The island has four major dive sites, which are Coral Landscape, Nikki's Wall, Garden Eel Plaza, and Julie's Rock.
Don't forget to bring along snorkel or scuba equipment and meet the reefs.
The diving sites are famous for their stunning reefs and superb visibility. The abundance of tropical marine species provides an ideal and memorable diving experience.
Aside from diving, do beach picnics with the family, hiking or fishing. You can also go bird watching, island tours, paddling, and trekking.
There are other places of interest to explore the island, there is a lagoon teeming with tall mangroves and a pristine lake.
Sumilon Island Hotels Booking Here 
A lighthouse rests in a protected tree park. It is the historical watchtower built as part of a warning system to thwart slavers and marauders in the 19th century.
To get to Oslob, from the Cebu South Bus Terminal,  you can ride a bus or a van. It will take three hours of travel time from the city of Cebu City to Oslob. During the ride, you can enjoy a fantastic view of the ocean.
From the port of Oslob, there are boats or small fast constructs that will bring you to the island. If you would also want a luxurious Island escapade, you may check into Bluewater Sumilon Island Resort, a private beach resort that provides excellent amenities and facilities for guests and tourists.
Sumilon Island Hotels Booking Here