Oslob at Tanawan: there are resorts to choose from and they offer boats, life jackets, guides and other swimming stuff. Before you go and swim with the whale sharks you will be attending a short briefing in a small building at the beach along with other visitors. The maximum number of passenger in the boat is only 6 plus the two boatmen.
Notice that some boats don't have a motor for the safety of whale sharks, that's why most boatmen have to hand-paddle. When the boatmen saw the whale shark, they dump a bucket of krill. This is not advisable and generates controversy because it fosters dependency by the whale shark on the people.
But there are strict procedures and rules to follow like no touching and no swimming closer than four meters. Also, don't put a sunblock on your body which is toxic to the sharks.
If you are a bit afraid to swim with them, you can just stay on the boat and you can watch them. There is no problem because the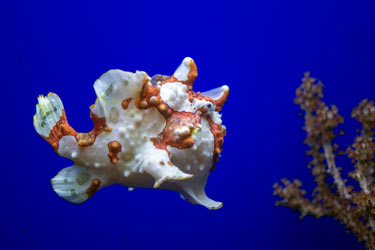 water is quite clear.  But the best experience is always swimming with them and gives you more dramatic view.
Their size is very intimidating but they are gentle giants. There's no sign of danger to humans and are docile.
Oslob, Whale shark watching is limited to 30 minutes only and from 6am – 12 (noon).
You can see at least few whale sharks, including mature males, females and juveniles. Like mentioned above, boatmen feed them with krill some can feed them with brine shrimps which is their natural food.
Located at the small barangay calle Tanawan, it's a10-kilometre drive from the town of Oslob, Cebu.
Book Hostels Here 
Always inform the ticket collector of the bus on where you are heading as the driver drives fast and they often forgot to stop at the place you are heading to.
From the airport, take a taxi or bus at the South Bus Terminal. Then look for the Ceres Bus bound to Bato going to Oslob. 
The travel time from the airport to the terminal is just one hour. The bus operates from 1 in the morning till 9 in the evening and the travel time is 2-4 hours. From Moalboal the travel time is 2 hours going to the town of Bato.
Oslob Hotels Booking Here