Camotes Island: once upon a time during the Spanish regime, according to legends, a crowd of farmers harvested sweet potatoes when a group of Spaniards came. The island ancestors replied "Camotes" when the foreigners asked the name of the island thinking that they were asking what crop they were harvesting.
From that moment on, this cluster of islands has been called and known as Camotes Islands.
The Camotes Islands consist of three major islands. Namely, it's Polo (with two municipalities; Polo and Tudela), Pacijan (with the sole municipality; San Francisco), and Ponson (its sole municipality is Pilar), and also an islet known as Tulang Diot, which is a part of San Francisco.
Tourists who dream of a holiday getaway in a picturesque, serene, and a laid-back experience, Camotes Islands is the best place. This place is the ideal haven for a hammock-lying day, under the shades of the tropical trees facing the glorious fine, white sand beaches like Santiago Bay and Mongodlong beach.
Experience the gleaming waters, and the feel of the sand in an undisturbed refuge. Diving and snorkelling are just within reach.
Lake Danao is another peaceful and relaxing place to be on Pacijan Island. It is a freshwater lake, the largest in the Visayas region measuring 700 hectares. Be delighted with a boat cruise alone or with friends. Enjoy a picnic with hiking and feel privileged to witness the purple heron and the Philippine wild duck.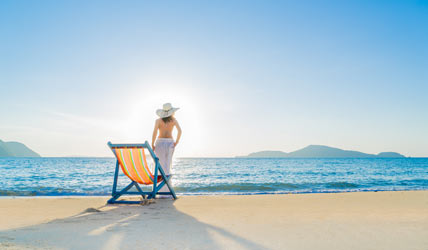 For adventurers who want to discover some new excitements, Bukilat Cave in Tudela and Timubo Cave located in Sonog are the perfect sites to be. Magnificent stalagmites and stalactites concealed by its rough exterior exhibit the breath-taking Bukilat Cave.
A natural pool, which is believed to be coming from an underground cold spring, will give adventurers wide smiles on their faces. A spectacular underground secret is what Timubo Cave represents.
This cave will give tourists the excitement of making their way down a winding staircase to be delighted with the clear waters from within.
Getting to beautiful Camotes Island is easy.
From Cebu city, where all travellers/tourist touche down, get on a local bus or a multicab going or will pass by Danao to get to Danao Port. The fare is not more than 30 and it usually takes an hour of travel.
In Danao Port, there are public boats going to the Islands. The route is from Danao Port to Consuelo Port in San Francisco, Pacijan Island. Travel time takes 2 to 3 hours from the port. There are multicabs and motorcycles (the locals call them habal-habal) that offer hotel transfer services. Another route is from Ormoc and Leyte going to Pilar port.
By the end of the day, resorts with cheap rooms will cater the needs of travellers who don't mind the less luxurious accommodation. One good example is the Bella Vista Mare Resort located along Santiago Bay, Barangay Santiago, San Francisco. A decent fan room has a great view of Santiago Bay.
For those who want the comfort and luxury, besides Bella Vista Mare Resort there is the Santiago Bay Garden and Resort, It has a restaurant and a swimming pool inside. Diving, snorkelling, beach bumming, Island tour, beach sport or simply roaming around the culture-rich towns of the Camotes Island – this place will bring you bliss and an experience worth remembering.