Kaikoura is a town on the east coast of the South Island of New Zealand.  It is easily accessible, located right on State Highway 1 around 180 kilometres north of Christchurch.
Kaikoura is situated in a particularly beautiful location, with the Seaward Kaikoura Mountains, a branch of the Southern Alps, extending almost all the way down to the water.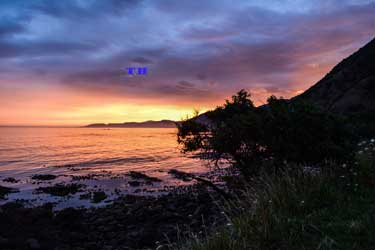 As such, the town benefits from having both beautiful sea and mountain views.
There are also a number of trails that run right from Kaikoura up into the mountains.
The town is located right on a peninsula that extends into the sea south of the town.
This results in upwelling currents that bring an abundance of marine life to the nearby Hikurangi Trench.
The town's very origin is rooted in this fact as it was originally founded as a whaling centre.
While the crayfish industry still plays an important role in the city, Kaikoura is now primarily a tourist destination that is very well known for whale watching.
In fact, Kaikoura is home to arguably the most developed and best sperm whale watching in the world.
Kaikoura is also among the most accessible places in the world from which to watch open ocean seabirds, such as albatrosses, petrels, and shearwaters.  
What to Do
        Kaikoura is an ideal base for a number of different wildlife experiences.  First and foremost, is the whale watching.
 As previously mentioned, Kaikoura boasts some of the best sperm whale watching of anywhere in the world.
The town was built as a whaling centre due to the abundance of whales in the waters just offshore and now, whale watching serves as a major attraction and industry in the town.
Whale watching trips leave town several times a day.  However, whales aren't the only marine attraction in Kaikoura.
The waters right offshore are also regularly visited by dolphins that visitors can enjoy swimming alongside, with a wetsuit of course as the water is a bit frigid.
The eastern edge of the town is home to a colony of fur seals.
At low tide, it is very easy to view the seals as visitors can walk right out on the rocky shore for quite some distance.
Of course, as mentioned, Kaikoura is also one of the best places in the world to observe open ocean seabirds, such as the albatross and a variety of petrels and shearwaters.
Finally, Kaikoura is also home to some wonderful fishing that will surely satisfy any anglers visiting the town.
        If you want to enjoy the town from a bit higher, then try taking one of the plane or helicopter tours of the area.
The local Aero Club will even allow you to take the controls of the plane for a while once you are in flight with no prior experience necessary.
This really is a beautiful way to enjoy the stunning mountainous coastline that Kaikoura has to offer.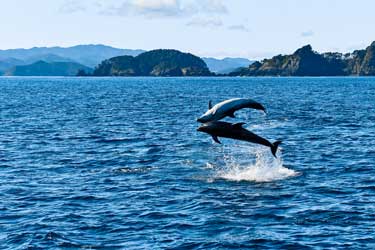 Hikers will also enjoy a trip to Kaikoura.  With the town located right on the water and right at the base of a mountain range, there are a number of wonderful walking opportunities that showcase the area's stunning scenery.
One of the most common tracks for tourists is the one that winds up Mt. Fyffe.
Visitors are treated with a panoramic view of the entire Kaikoura Peninsula from the summit.
There is walking for every age and fitness level in Kaikoura, with there being a number of short, 30-minute walks along with longer, half-day and full-day tracks for the more ambitious walker.
Kaikoura also boasts a variety of other attractions, including four-wheel motorbiking, horseback riding, hunting, star-gazing, which is particularly spectacular a bit outside of town, wine tasting, and a variety of historical sites.
 Like many sites in New Zealand, Kaikoura has a rich Maori heritage, with Tama ki Te Rangi having settled in the area hundreds of years ago.
It was Tama ki Te Rangi who ultimately ended up giving Kaikoura its name after discovering the abundance of crayfish in the waters right offshore.
In Maori, Kaikoura literally means, "food crayfish," Kai = food, Koura = crayfish.  European settlement can be traced back to Captain Cook's arrival in 1770.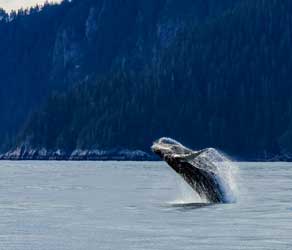 In 1843, the first shore whaling station opened, with other stations soon to follow.
At its peak, the whaling industry employed over 100 men in the Kaikoura region alone.
The whaling industry began to decline until the last whaling station ceased operations in 1964.
With that being said, Kaikoura is filled with relics of its whaling past that would be of particular interest to any history enthusiast.
        Of course, a visitor to Kaikoura would be remiss to pass up the opportunity to try some of the local cuisine.  Kaikoura is known for its crayfish and they are everywhere in the town.
Quite frankly, it would be hard not to try them during your stay on the peninsula.
Peninsula Walkway
        This is a longer track that can also be broken up into smaller sections to appease the less adventurous walker.
The full trail is 11.7 kilometres, but there are sections that are as short as 200 metres.  Should you be interested in completing the whole thing, you can expect it to take around 3-hours.
The track starts in Kaikoura before crossing the peninsula's clifftop.  From here, visitors are treated to stunning views over the Seaward Kaikoura Range, ocean, and coastline.
It ultimately returns to the township of Kaikoura via South Bay and Toms Track.  Here is a quick rundown of all the different sections.
1)   Kaikoura Town Centre to Point Kean Car Park: 50-minutes, 4.4 kilometres.  Along this sections, walkers will pass by a number of historical sites detailing how life was lived in Kaikoura during the old whaling heyday.  The later part of this section may have seals.
While they are interesting to look at, make sure to keep your distance as they can be very aggressive if disturbed and can inflict a nasty, infectious bite.
2)   Point Kean Car Park to Point Kean Viewpoint: 5-minutes, 200 metres.
This is just a short walk up a hill to a viewing platform.  The viewpoint treats visitors to wonderful views of both the sea and the mountains.
There are also a number of interpretation panels that will provide visitors with interesting historical information about the land.
During low tide, visitors can also walk out on the tidal platform where they might see wading birds, such as osytercatchers and reef herons.  Just off the tidal platform is an excellent diving and snorkeling area.
3)   Point Kean Viewpoint to Whalers Bay Viewpoint: 25-minutes, 1.5 kilometres.  The path continues along the clifftop, providing wonderful views of the rugged cliff formations.
 From here, there is a side trip to Whaler's Bay.  Whaler's Bay is home to the popular landmark, the, "Sugarloaf," as well as seabirds, seals, and the occasional dolphin.
The area is a popular fishing location and you are sure to see the water filled with fishing boats.
4)   Whaler's Bay Viewpoint to South Bay Carpark: 15-minutes, 600 metres.  At South Bay, hikers will find toilets.  Additionally, walkers will be able to explore the tidal platforms during low tide at Sout Bay.
5)   South Bay to Kaikoura Town Centre via Scarborough Street: 65-minutes, 3.9 kilometres.  From South Bay, walkers will follow the coast towards the marina of Kaikoura.  The track will end at the esplanade.      
Where to Stay
        The place is filled with accommodation options.  Whether you are looking for campsites, motels, hotels, or vacation rentals, there is something for every budget and taste in Kaikoura.
Travelling from Abroad?
        Kaikoura is very easily accessible for those travelling from abroad.  The town is located right on State Highway 1, around 180 kilometres north of Christchurch.
Christchurch is the South Island's largest city and as such is home to an airport that is serviced by a variety of international locations.