Invercargill is the southernmost and westernmost city in New Zealand.  It is also one of the most southern most cities in the world.
It is situated right in the middle of the expansive Southland Plains on the New (Oreti) River, 18 kilometres north of Bluff, which is the southernmost town in New Zealand.
The town is surrounded by fertile farmland, large areas of conservation land, and marine reserves, making it a great spot for wildlife viewing.  It is also not far from the absolutely stunning Fiordland National Park, which Rudyard Kipling called the, "eighth wonder of the world."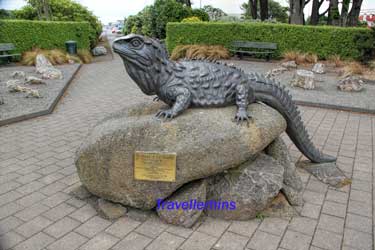 The city is the gateway to some of the Southland's most scenic regions, including the Southland heartland, Stewart Island, Fiordland, and the Catlins.
The city has a great combination of fascinating cultural attractions, a recently rejuvenated and vibrant city life, and wonderful nature reserves and parks.
What to Do
        Just strolling the extremely wide and inviting streets of Invercargill itself can be an extremely enjoyable experience.
The city is stocked with a wide array of shops, and an excellent selection of lively bars and restaurants that make for a wonderful city experience.  There are also a number of beautiful Victorian, Edwardian, and Art Deco heritage buildings that give the city a warm and charming old world character.
        There are also a number of wonderful natural attractions just outside of the city.  The long coastal highway of Oreti Beach, the native Waituna Wetlands, and the boardwalk on the estuary and heritage wharfs are all particularly popular attractions.  Oreti Beach is the main bay of three lying on the Foveaux Strait on the coast of Southland.
Oreti Beach
Oreti Beach is one of the most popular natural attractions.  The beach measures 26 kilometres in length and runs from the town or Riverton and the outflow of the Aparima River in the northwest all the way to the estuary of the New (Oreti) River in the southeast.
The beach is also the site of motorcycling hero But Munro's land speed record in both 1957 and in 1975.
 Also, at the southern end of Oreti Beach is Sandy Point, which is a great spot for walking, mountain biking, and horse riding.
Long before European settlement, the silt based peninsula of sandy point supported a vital Maori settlement called Oue.  Sandy point is also home to an ancient sand dune forest of totara and matai that is very rare and nationally important.
Waituna Wetlands
Another extremely popular natural attraction and a must see for visitors to Invercargill is the Waituna Lagoon and Wetland.  This is one of the first sites in world to be named a, "wetland of international significance," under the RAMSAR Convention.
This area is a crucial habitat for a variety of birds, fish, and eels.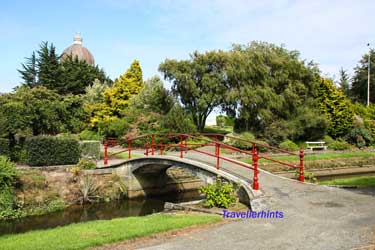 It is also home to a number of unique and unusual plants.  Seventy-six species of birds have been documented in the Waituna Wetlands and the lagoon is a significant trout fishery.
Additionally, the flat area makes Waituna ideal for nice leisurely walks through farmland, across peat country, and through a variety of other landscapes throughout the reserve.  
Invercargill is also a haven for anyone who loves wheels.
Whether it is cycling, cars, motorcycles, or anything else, Invercargill has something to suit your wheel needs.
The SIT Zero Fees Velodrome is a great place to watch cyclist fly around the track.  You can even take a crack at it yourself if you feel up to it.  
There is also a world class vintage truck collection at Bill Richardson Transport World.  Finally, at E Hayes Motorworks visitors can celebrate the life and accomplishments of Burt Munro.
Finally, Invercargill is home to a variety of culinary delights.  
The Invercargill Brewery is excellent and it offers visitors daily tours of the facility.  Blue River Dairy is home to Southland's Sheep Milk Café where guest can enjoy cheese tastings.  Finally, visitors can try their luck at chocolate making at the Seriously Good Chocolate Company.
Accommodation
        Invercargill his home to no shortage of accommodation options.  Whether you are looking for a budget hostel or a more luxurious resort style accommodation, Invercargill has you covered.
Travelling from Abroad?
        Invercargill does have an airport that is serviced daily by Air New Zealand from Christchurch and Wellington.
There are eight flights daily from Christchurch and two daily from Wellington.  Both Wellington and Christchurch are large international airports that connect to many international destinations.