Sri Lanka is a tiny nation in the Indian ocean has successfully control Coronavirus – COVID-19 after China very effectively. By the way, the Country heavily depends on tourism. Even though many thousand tourists were landed in Sri Lanka from highly contagious nations such as
China
Japan
The USA
South Korea
and also from Europe. Surprisingly, country leadership has done the incredible duty of care for it is people. If you are a Sri Lankan, you must be proud of it today.
Coronavirus Early Stage in Sri Lanka
Very first coronavirus case was recorded in Sri Lanka to a Chines national. Then, The first Sri Lankan national infected was a tourist guide who had contact with a group of Italians tourists. After those, many Sri Lankan ex-pats migrant workers from South Korea, Italy, and the Middle East landed in Sri Lanka. Somehow, some were infected.
Sri Lankan Health System
Sri Lankans are enjoying one of the best Education, public health, government institutional and social welfare system in Asia as well as best in South East Asia. All the above formally initialized by Portugal, Dutch, and British. Although government officers are well corrupted today, the necessary infrastructure still in place in Sri Lanka. Somehow, the Country needs the right leadership to achieve the next stage of prosperity.
The Executive President Gotabaya Rajapaksha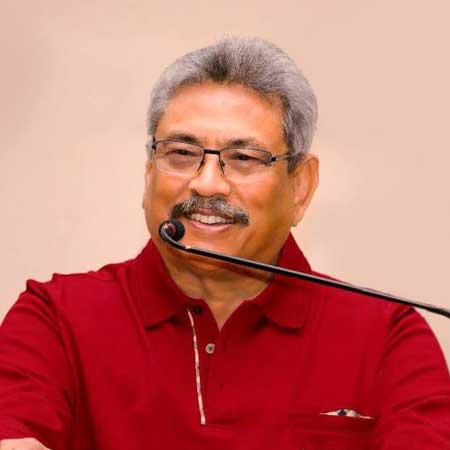 Luckily, just before contagious of Coronavirus in Sri Lanka. The nation knight was in the power who is current President Gotabaya Rajapaksha. The President's talents, skills, expertise, and leadership unlikely any other previous administration in the Country. The critical success of controlling Coronavirus in Sri Lanka was the Gotabaya Rajapaksha has very specific and selectively choose talented people to do the job effectively. For example, the way he eliminated LTTE in Sri Lanka. Impressively, This simple personality has fabulous problem-solving skills in simple ways. After all, The President chooses two legendary figures to remove the contagious efficient manner.
Lieutenant General Shavendra Silva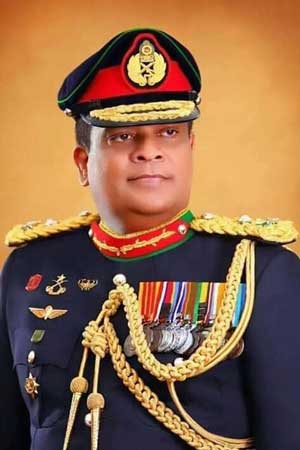 Firstly, The President chooses Lieutenant General Shavendra Silva, the commander of the Sri Lankan Army. In general, the Military in Sri Lanka well trained for humanitarian operations as well as any kind of natural disaster. Sri Lankan military is holding well-known popularity in the region as one of the best Army after eliminated LTTE. By the way, Lieutenant General Shavendra Silva was the commanding officer of 51 brigades under Gotabaya Rajapaksha, when he was the defense secretary of Sri Lanka. Lieutenant General Shavendra Silva has strategical coordinating and providing unimaginable leadership. Also, he is a natural leader to boost the motivation of battalions.
DIG Ajith Rohana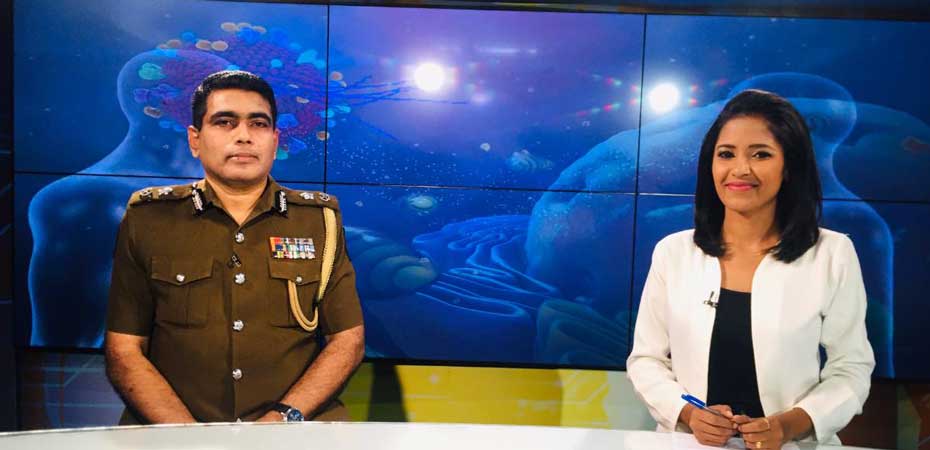 Under the President's leadership, Law graduate DIG Ajith Rohana. The media spokesman of Sri Lankan Police has done incredible workloads to deliver creditable information to the public. Surprisingly, the DIG has a more excellent method of communicating; it also provided valuable sources of Coronavirus information to the general public. By the way, the way he speaks, simplicity of creditable information, Also, He makes sure to send the message to the bottom of the heart of Sri Lanka's. And It was an excellent direction for the people to follow instructions and obey the Law.
Coronavirus Controlling and Coordinating
The President instructed in charge of the Coronavirus operation as Lieutenant General Shavendra Silva. The General coordinated the Ministry of Health, civil departments, military, and all other relevant government institutions.
Key Points to Be Considered
Doctors and officers of Sri Lankan Ministry of Health implemented the Basic Congaouse Controlling plan such as
How Sri Lanka Control Coronavirus – Law
Minimizing the direct transmission of infectious diseases is a core function of the public health law of the Country. The appropriate practice of legal powers will vary according to the seriousness of the situation. Also, given the legal right to law enforcement agencies to exercise emergency powers in response to disease outbreaks.
Facilitating
By facilitating screening, counseling, and Education of those at risk of infection.
Communication
Ensure that Screening in place individuals in the Country to determine if they have been infected with or exposed to a contagious disease is a core public health strategy to prevent spreading.
Isolations centers in Sri Lanka
Sri Lankan military coordinated all isolation centers.
Evacuation
Sri Lankan citizens evacuated from China. Sri Lanka listed as one of the first nations to bring back home; it is citizens from China.
Hospitals
Building new hospitals for Coronavirus infected patients in different parts of Sri Lanka.
Innovative
Young medical university students and military helping for locally made Incentive care beds, as well as ventilation unite.
Further Controlling Coronavirus
Sri Lanka is banning all incoming flights to the Country. Only departure and transit up to six hours at the airport.
Recently, Sri Lanka band all foreigners and Sri Lankan experts entering the Country.
Sri Lankan airline offers charter flights to foreigners who want to leave the Country.
Curfew enforced nationwide and districts level. Baned all inter provines travel.
Gotabaya Rajapaksha – Keep The Economy Moving
The President authorized financial stimulation packages for local businesses as well as local citizens.
Is Sri Lanka Successfully Controlling Coronavirus Infections So Far?
Definitely yes. After all, a country like Sri Lanka is successfully controlling COVID-19 infections with its proper, adequate, and timely measures. Also, the master plan is taken through the National Action Committee appointed under the direction of President Gotabaya Rajapaksa, Health, Nutrition, and Indigenous Medicine Minister Pavithra Wanniarachchi.
Tightly Controlled It In Sri Lanka
According to the Health Services Director General Dr. Anil Jasinghe. All new entries to the Country under isolation screen up to 14 days. Also, All local transmission have listed as critical contagious and passed relevant info to military intelligence to find all contacted individuals.
Final Stage of Successes
In the end, Sri Lankan infected numbers are setting at 113, one death, more people are recovering today on 29 March 2020. By the way, the first case of infection reported on 26 January 2020. Since then, The nation has achieved an incredible milestone to control Coronavirus in comparison to first world countries which technologically, financially, more in advance.
Something Miracle Happens in this Country.
What is it?? Fortunately, the Sri Lankan parliament dissolved 225 useless, and a corrupt bunch of cattle is in their home. So, constitutionally, President Gotabaya Rajapaksha has the power. Miracle, the President able to run the nation as he wishes, given direct orders and direct Sri Lank in the right direction.