Carter's Beach is a small, quaint coastal town on the West Coast of New Zealand's South Island.  Situated 6 kilometres west of Westport on State Highway 67a, Carter's Beach is the only sheltered sandy swimming area on the West Coast.  The town is actually considered a beach suburb of Westport itself.
The beach is spacious and a fantastic spot to enjoy a beautiful day and the wonderful views the coastline has to offer.  
Weather you want to take a tip in the water, fish, play beach games in the sand, or just bask in the sun on a nice, warm, and sunny day, Carter's Beach is an ideal spot.  
Carter's Beach's proximity to Westport also provides for a variety of entertainment and activity options, including visiting the famous Cape Foulwind.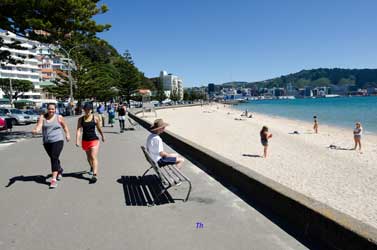 Cape Foulwind is not only a beautiful headland, but it is also home to a large, fur seal colony that attracts a number of visitors each year.
Another natural attraction not too far away are the Oparara Basin Arches, which are a fascinating spot for those visiting the area.  
The Buller Gorge, also located in the area, is also a fantastic spot for rafting and jet boating and if you want to enjoy some hiking and wildlife viewing, Carter's Beach is not far from Abel Tasman National Park, which is filled with stunning views, abundant wildlife, and wonderful walking trails.
Accommodation
Carter's Beach is home to a variety of accommodation options.
 Ranging from resort style accommodation, to holiday homes and bungalows, there are multiple options in the small beach town.  Westport is home to an even wider variety of accommodation options that are sure to satisfy any taste and budget.
Travelling from Abroad?
        The closest airport to Carter's Beach is located in Westport.  However, it is only serviced by Sounds Air on very small planes from Wellington.  
There used to be more flights from different locations in New Zealand, but they have since been discontinued for various reasons.