Westport is a town in the West Coast Region of the South Island of New Zealand.  The town is situated on the northern bank at the mouth of the Buller River, not far from the prominent headland of Cape Foulwind.
The town first came to prominence as a gold town before eventually giving way to become a coal mining town.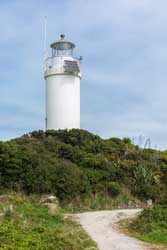 Now, the town is a centre for New Zealand's old mining past as well as for outdoor adventure activities, such as jet boating, underground rafting, caving, white water rafting, and kayaking.
History enthusiasts will enjoy visiting the old coal settlements as well as the many relics from the old gold mining days.
If you aren't a history connoisseur, then you will surely enjoy the plethora of outdoor activities on offer.
Whether you are looking to hike, walk, observe wildlife, or just take in breathtaking natural scenery, Westport has something for you.
Westport isn't far from a number of famous natural attractions, including the Oparara Basin Arches and Cape Foulwind.
Oparara Basin Arches
The Oparara Basin Arches are a stunning series of natural limestone tunnels that have been gradually formed by the Oparara River over time.
Of the series, the Oparara Arch and the Moria Gate Arch are the most well known, with the Oparara Basin Arch being large enough for a multi-story house, measuring 200m long, 49m wide, and 37m high.
The Oparara Arch is the largest natural rock arch in the Southern Hemisphere.
Cape Foulwind
Cape Foulwind is a very prominent headland only ten kilometres from Westport.  The cape is perhaps best known for the large fur seal colony that lives at Tauranga Bay.
The bay is easily accessed by a well-maintained walking track.  In addition to the seals, visitors can also see Orcas and several dolphin species in the waters surrounding the cape.
Travelling from Abroad?
        Westport has regular plane service from Wellington, which is home to a large, international airport.  
It is only a 40-minute flight from Wellington to Westport.
 Westport is also connected to Greymouth via State Highway 6.  It is 100 kilometres from Greymouth to Westport.