Ahipara is a wonderful town and locality on the North Island of New Zealand.  The town is ideally located on the southern end of the very popular Ninety Mile Beach.
It is also very close to the Tauroa Peninsula and to the Herekino Forest, which are directly to the west and east respectively.  
The town sits approximately 16 kilometres away from Kaitaia.  Interestingly enough, when Ahipara is translated into the native Maori language, it roughly becomes, "a fire at which a large fern was cooked."  
However, prior to the late 18th century, the land upon which Ahipara sits was called Wharo, which translates to, "stretched out," in the native Maori language.
The origin of this name can be traced back to Chief Tohe, who reportedly ordered a slave to measure the distance the tide had receded in arm-spans.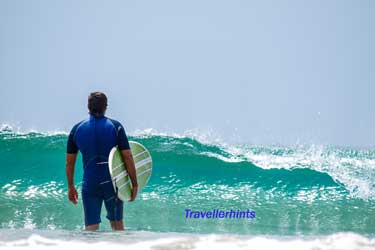 In the late 19th and early 20th centuries, the area was a popular location for gum diggers.  it was also once well known for its thoeroa shellfish.
 However, the gathering of thoereoa is now prohibited due to the species being harvested to near extinction.  Now, the area is a popular tourist spot with surfers being especially fond of the area's wonderful surfing conditions.
What to Do – Ahipara
        Ahipara is a town with both a rich history, and a wide array of activities for visitors.  First, and foremost, Ahipara is home to some of the best surfing New Zealand has to offer.
 True surfers will tell you that Tauroa Point at Ahipara is home to some of the best left hand surf breaks in the whole country.  Whether you are a beginner just learning how to surf, or you are a professional, there is wonderful surfing on offer at Ahipara.
        Of course, the area is more than just surfing.  It is also right on the southern end of Ninety Mile Beach.  As such, there is nearly endless beach for visitors to explore, whether it is a long, sunset stroll, or a 4WD tour to the other end of the beach and back.  Ninety Mile Beach is a great place for visitors to get their beach fix, no matter what it is they are hoping to do.
The beaches right next to Ahipara are a fantastic place to spend your days while visiting.
They offer a nearly endless array of activities that are sure to keep you entertained no matter what you are looking for.  It is a popular location for surfcasting, land yachting, and shellfish gathering.
There is even a technique that the locals use to catch tuatua shellfish, which are very common in the region and are delicious fried or even simply steamed.
The locals will stand in the water at low tide and twist their feet into the sand.  Once your feet get deep enough, you will feel the hard edges of the tuatua shell.
        For another beach experience, visitors can head to Shipwreck Bay, just to the west of the township.  This particular bay is very aptly named.  
At low tide, visitors will be able to see many of the ships that have wrecked along the deceptively shallow water over the years.  This is a very eerie, yet hauntingly beautiful sight.
        Just above Shipwreck Bay is the Ahipara Gumfields Historic Reserve, where visitors will be able to find a displays of relic from Ahipara's gum digging past.
There are also remnants of ancient kauri forests.  Back in the 1800s, the gum fields were a major economic attraction.
In fact, they supported over 2,000 people, three hotels, and a wide variety of shops.  The gum was then carried from the fields to waiting boats at Shipwreck Bay to be hauled to its final destination.
Accommodation – Ahipara
        While Ahipara has a very small number of accommodation options, it does manage to provide a wide variety of types.
From campgrounds, to hostels to motels, to self-contained holiday rentals, Ahipara has accommodation for every taste and budget.
Travelling from Abroad?
        Visitors travelling from abroad are best suited to flying into Kaitaia.  Kaitaia is only a short, 16 kilometre drive away from Ahipara.
Kaitaia is home to the only airport in the Far North District.  It is serviced daily from Auckland on Great Barrier Airlines.