Iceland Nightlife info Guide for Travellers to Reykjavik 
Reykjavik, the capital city of Iceland, has been gaining on its popularity as a nightlife destination in recent years.
It's fast-paced and unique nature of partying is being praised by both locals and foreign visitors from all around the globe (especially Americans and Europeans simply can't get enough of it).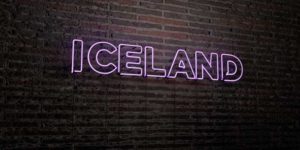 Truth to be told, most of the people arriving in Iceland do not expect the nightlife to be so great specially during summer. 
They usually end up being taken back by the selection of entertainment and the wide range of bars, clubs and restaurants this capital offers, together with the uniqueness of the viking culture.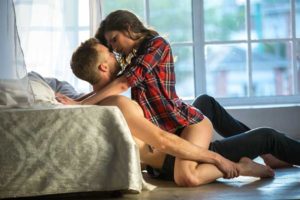 Truth Behind Hooking-up: Iceland Nightlife
Iceland truly does possess quite a liberal approach to a casual sex, but the culture comes at a certain cost.
Through having one of the smallest populations in the world, Iceland arguably belongs to one of the most liberated countries on the planet when it comes to sex and intimacy.
However, even despite the open presentation of Reykjavik as a sex paradise of one night stands, it might not be so wonderful after all.
Icelanders might have that much casual sex as it tends to look like on blogs and ad campaigns, but they also have a very different approach to dating in general. Finding a real partner can be a hard nut to crack.
But back to the hooking-up sex culture: due to the fact that Iceland stands as a transit hub North America and Europe between continents.
---
Many young American travellers are coming Iceland for nightlife and nature adventure due to cheap air tickets.
(thanks to its location on the north), many young backpackers from America or Europe come to the country to have some nightlife fun – meaning, having one night stand and then moving onto a different destination. Therefore the old fashioned three dates and then sex rule is long gone.
---
Iceland has is completely reversed. Stranges usually get naked first, then they shake hands and introduce themselves (if so) in a very liberal "fuck first, names later" way.
That creates a special environment full of sexuality and intimacy which makes it completely different from the rest of the world.
Although not every single Icelander is like that, the majority agrees that this is the trend and the reputation does not bluff.
Even according to sexologists, Iceland has always been this (or at least a very similar) way when it comes to sex.
As per the Icelandic-American sexologist, Yvonne K. Fulbright, "Sexual permissiveness in Iceland goes back centuries."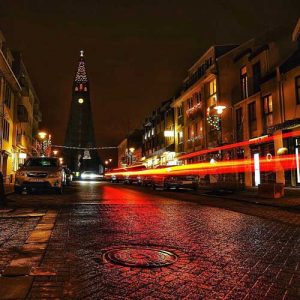 Why is the Iceland Nightlife so Special?
Though it might be a huge surprise for many, the nightlife culture in Reykjavik is a great one. It is a small city after all, isn't it?
Therefore, there is not as many places to go and options to choose from as it might be in world metropolitan cities such as New York , London , Bangkok, Manila, Germany or Moscow.
The small expanse of the area makes the nightlife all centred in one place, easily accessible by feet from one place to another.
Another great thing is that most of the places do not require any entrance fee to welcome you in.
There are literally no lines to get in, no standing and queuing and no required dress code for party goers.
Except for one or two, there are no VIP rooms and the bars usually stay open till late (4:30 – 5:30) during weekends.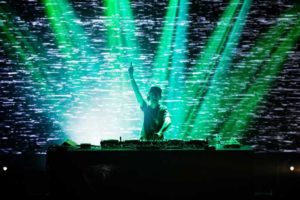 Festivals and other cultural events usually invite party goers to all nighters in the city centre. Especially New Year's Eve turns into a crazy party with special outfits and bursting celebration!
All nightlife activities in Island's capital concentrate around Laugavegur, the main shopping alley of Reykjavik.
Also, most of the bars and pubs are located either there, or on one of the adjoining streets – Bankastræti and Austurstræti.
Hverfisgata street also has number of restaurants and bars, although this area is much quieter.
Leaving the main street, you will probably notice that Laugavegur becomes Bankastræti, which then becomes Austurstræti. Bars can be found along the entire strip.
No bar charges any entrance fee, unless there is a specific performance scheduled to take place that night.
In such case, you will appreciate the live entertainment! The nonexistence of entry fees results into a thankful situation – you can casually walk from one bar to another, as you see them, without worrying about your budget or spending the night in a line.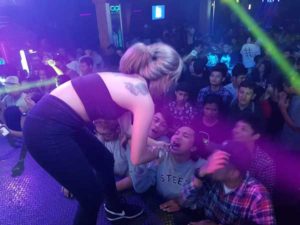 Iceland Nightlife – Dress Code & Entry Fee
There is no require dress code for majority of the places. You only need to be 20 years and older to enter the premises.
20 years old is also the age limit to be able to drink legally in Iceland. You will be asked for your ID and checked (the ID needs to have a picture and your date of birth on it).
Despite not having any formal dress code, people in Iceland tend to dress up nicely for a party or a night out in general.
But be careful, winter time brings some tough weather conditions. Therefore the warmth comes first, fashion comes later. Do not forget to bring hat and gloves, it gets truly cold up there!
No need to worry about safety, Reykjavik and Island in general belong to some of the safest places on Earth and the environment is really friendly.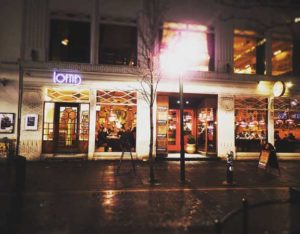 Reykjavík City – Opening Hours of Bars and Pubs
All the bars will close at 01:00 during the weekdays. That is usually when the bars stop serving drinks to guests. However, chances are you won't actually be asked to leave until almost 2:00 am.
In recent years, Thursday and Sunday nights have become known as 'little Saturdays'. That means that more and more people go a hand out in bars. That is only supporting the Iceland's reputation of a great party place.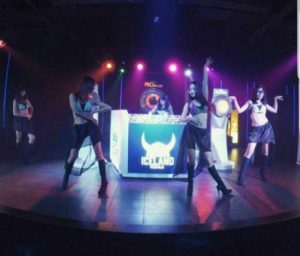 Iceland Nightlife Party Clubs & Bars in Reykjavík
Kaffibarinn one of the best Iceland Nightlife  – (also known simply as KB) is definitely the most popular bar in Reykjavík, mainly thanks to the the movie 101 Reykjavík feature and the co-ownership by Damon Albarn of Blur fame.
This place is crowded every day, confirming the popularity not only among the entire Icelandic population.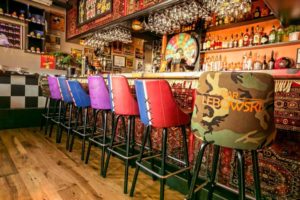 It is often visited by local musicians and 'hipsters', and other special character types. The style of music they play is mostly alternative and electro music.
Húrra Best Hook Up Place in Iceland  Nightlife –  is located in a building that previously belonged to Harlem, another popular venue in the past.
Húrra is known to be a great venue for live music and good quality DJ's. They are constantly doing new things –  for example movie nights or popular Monday nights, when you can attend a free concert of their awesome house jazz band.
The beats you will hear mostly from the speakers is mainly from live music and electro DJ's.
Dillon Whiskey Bar –  is a whiskey bar with a selection of more than 170 whiskeys.
They play live music Wednesday to Saturday and the legendary Dj Andrea plays on weekends! Happy hour starts every day at 14:00 till 20:00.
Gaukurinn Iceland Nightlife Highlighted
is a unique and very inclusive bar. Gaukurinn is the home of the local drag scene in the entire island (look up Drag-súgur), as well as the alternative underground art scene.
They hold regular stand up comedy nights (available also in English!), movie nights and live music nights.
They have gender-neutral bathrooms inside and since 2018, they also serve delicious all vegan food. The music in Gaukurinn is often rock or metal.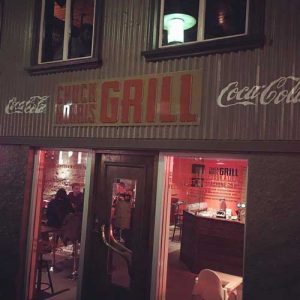 Ölstofa Kormáksog Skjoldur Iceland Nightlife Party Place
 (also known as simply Ölstofan) is great place to hang out – sitting down with a beer and talking to your friends.
Usually, there's no music at all or it is only played at low volume. It is a popular place among the local population.
---
Club Kiki Iceland Nightlife –  is the gay club in town. Club Kiki is located at Laugavegur 22, a street where many other gay bars used to be situated as well. The music is mainly top charts pop, Eurovision songs, electro and disco.
---
Bar 11 Iceland Nightlife –  is one of the bars which stays open a little longer than other places (until 5:30).
The reason behind is mainly because it's just too difficult to stop the crowds from partying hard. You should be welcomed by rock or metal music, sometimes with live bands performing as well.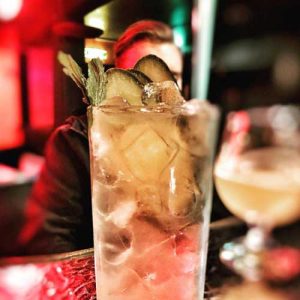 ---
Iceland Nightlife Party for Backpackers – Kex Hostel
is a great place that often organises live music events (for instance the annual Kexport Festival).
It is a nice bar to enjoy your evening in a company of a good music and delicious food. There's live jazz evening every Tuesday and the entry is free of charge.
Kex is a hostel bar so it does not stay open till that  late like other places, it usually closes at 10 or 11 pm.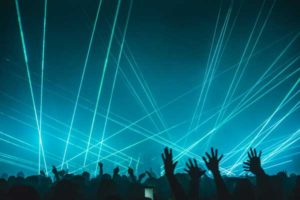 Kex Hostel is situated within an old biscuit factory building on an adjacent street to Hverfisgata street. It is just a 5 minute walk from the main centre of nightlife activity in the city. Also, best place to see brighter sunset during Iceland Summer. 
---
Bravó  is a popular and cozy bar which usually gets really busy during the night. People flow in to sit down with a beer, chatting and dancing in the small dance area.
The music genre differs every night. Bravo is located nearby the above mentioned Club Kiki.
---
The English Pub – English Culture in Iceland Nightlife
a great place, no matter what your style is. Stylish atmosphere offers as a large wheel of fortune where you can even win a some beers. They usually have some nights with acoustic guitar players.
The English Pub is great for an early evening hangout during the week or weekends, not as good for a dancing action though.
---
Bar Ananas – is one of the fresh venues on the scene in Reykjavik. Bar Ananas offers a warming atmosphere and serves as a perfect getaway when the weather outside does not look as a paradise at all.
The music varies every night and the dance floor is even covered with real sand to top up the exotic ambience!
---
Skuli Craft Bar is another great bar with perfect atmosphere, great beer selection, cool decoration and a pleasant service. The only thing they could do a bit better is recycling. As we all know, the environment comes first!
B5

 – Well Popular 

Spot 

Among Youngest –  

Iceland

 Nightlife 
 is very popular venue, especially among the members of the VIP population. B5 is is one of the only places in the city where a strict dress code is set, also offering 2 VIP lounges.
If you want to dance with the rhythms of the top of the charts music, put on high heels, dress or a suit and pay a visit to B5.
Pablo Discobar a top floor bar, situated above the S-American restaurant Burro, offers delicious food and amazing cocktails.
Expect to pay some extra price for the stylish environment and fancy decor. Dancing to the disco sound is encouraged!.
Kaldi Bar is another very popular bar, especially among the local people. It gets extremely packed, so much that you will have a hard time finding a free spot to sit down. The bar is mostly a great place to sit and enjoy one of the great beer from the wide tap selection. It is recommended to come early to secure a seat. The closing time is at 3 AM on Friday and Saturday.
Bryggjan Brewery is situated a little bit aside from the city centre. However, in Reykjavik it means only around an additional 10 minute walk.
On your way, you will pas the old harbour ( Slippbarinn bar which is also great for a happy hour cocktail or two).
Bryggjan Brewery is a large bar, it also houses a nice restaurant offering views over the harbour.
There is a relaxed atmosphere, sometimes with live bands playing. There's free jazz evening each Sunday and their home-brewed beers are simply delicious.
Special Iceland Nightlife Events in Reykjavik
There are plenty of events and various festivals happening in Reykjavík all year round. Those events have an amazing effect on the nightlife scene. Some of the biggest music festivals are:
Sónar Reykjavík – which takes place annually in February at Reykjavík's Concert Harpa Hall.
Secret Solstice Festival – which takes in June, in Reykjavík's large recreational area called Laugardalur.
Iceland Airwaves – a popular event which takes place in November and spreads all over the city, including the famous Blue Lagoon
There is also many other festivals on a smaller range boosting the nightlife scene. There is also couple of regular, private events that take place every other week.
Such events usually include performances by for instance Reykjavík Kabarett, Drag-Súgur or Reykjavík's Poetry Brothel.
---

Food  & Iceland Nightlife 
Last years, the Icelandic cuisine got enriched by some multicultural aspects from all around the world.
Yet, most off the local food outlets remain highly influenced by the cuisine from Northern Europe.
There is plenty of Chinese, Japanese, Indian, African,  Southeast Asian and west Europeans restaurants and food corners.  Be reminded that some restaurants stay closed during the winter time.
Vegamót – Bistro/Bar, located on Vegamótastígur 4, 101 in Reykjavík, offres some of best Icelandic beers and fabulously looking burgers you should definitely try before you head out for your night. Be careful though, as it usually closes during the winter.  
Nostra Restaurant offers and amazing 6 course menu. You will fall in love instantly with their salmon belly with onion broth and danish beef.
They also have amazing and unique Cocktails and other menu items, including deserts. Nostra is a restaurant design with original design and extraordinary style.
Icelandic Street Food – you can find a bunch of information on Icelandic street food, For example the fish soup is a delish.
Some of the other yummy meals include the lamb soup or the shellfish soup in a bread bowl or with a side of bread.
The meat is tender and and warming, and very stomach comforting as well. The shellfish soup is usually full of flavours with a rich and smooth texture. It's a good choice if you like shrimps and scallops. Simply a delish!
Old Iceland Restaurant is a great and very cozy restaurant in Reykjavik. Their fresh fish soup is simply delicious. The highlight of the menu is their cod dish it will send our taste buds to heaven!
Apotek Restaurant Highlighted

 – Iceland Nightlife

 
 If you want to make sure you try the most, go for the 7 course taster menu! There is a whale meat on the plate to be tasted, puffin with a lamb tartare, all nicely presented on a long carved wooden plate. Then you will taste the ocean perch served with beetroot.
The trout on apple slices is a nice combo too. Then you will get a chance to try an octopus with a glass dome and smoke, making a very impressive presentation.
The lamb and, finally, the dessert are super delicious, topping up the whole menu nicely! Although, 7 menus might be a bit way too much for most people. Try the 4 courses menu instead!
---

How To Pick Up Girls from – Iceland Nightlife
Icelandic girls and guys are a bit tired of hooking up with folks of the same blood already. The pool is, after all, quite small.
Therefore, if you are a traveller, chances are that you will get a lot of interaction with locals and end up having casual fun.
One of the luckiest days to do so is usually Saturday. Everyone tends to go for the night out, they get wasted and dance around with hot bodies touching each other.
There is no science behind it, but Saturday night (as well as Friday most of the time) is the night when no Icelander wants to fall asleep alone.
There is actually a term used for such occasion in Icelandic language – when a girl meets a guy at a late hour, they call it a "last-minute man" or "the six a.m. man".
Personalities and relationships are not their most important things they would look for.
All they want to do in their drunk state of mind is to screw with someone. That presents an easy opportunity for a traveller.
All you need to do is reach a girl, presents yourself as a decent human (an okay "last-minute man" option for the night) and before the bar closes, the victory is yours.
Play it cool, approach them casually, try to point out that you don't stay far from the bar/club and the job is pretty much done.
As crazy as it may sound, they even have such thing as the "last call game". As the end of the night approaches, everyone is at their drunkest state.
Girls usually separate from their groups of friends looking for their catch for the night. None of them wants to go home alone and the time is ticking.
You would not probably believe us until you try. The last minute thing truly works in Iceland!
More Nightlife Party Travel Blogs Here