Last updated on August 9th, 2017 at 09:51 pm
Reykjavik, You could spend your whole time in the city by visiting the many galleries, cafés, shops and museums of the city. Reykjavik is a city buzzing with northern European culture and there are endless exhibitions to see and concerts to go to.
Don't miss Harps, our new breathtakingly beautiful concert hall by the harbour.
The world's most northern city is almost toy town like in size, appearance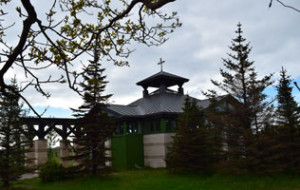 and fanciful landscape.
Lego-like buildings line the streets with coloured roofs and plain façade that give little away, instead mimicking the stern and cool weather of the land.
Warmth of the city is discovered not far away, and around every corner, as depicted in the street art sprawled on many of the cities walls.
To walk the streets with a camera is an attraction for tourists in itself. Although small, Reykjavik is swarming with life and is an ideal spot to get a city fix from the rolling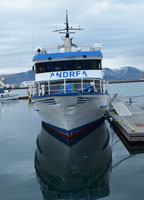 country beyond.
The summers are endlessly light which is ideal for the city's dedicated nightclubbers and hedonists who are known in Reykjavik for their quirky eccentricities.
For the daytime crowds; museums, trendy cafes are all in earshot of each other.
One of the main attractions is the utterly majestic Hallgrímskirkja, a magnificent 74.5m white concrete church that towers over the city, and plays a very dominant role in the landscape.
Reykjavik is a smart choice to stay awhile whilst planning travels. there are popular tour operators within the city to help you with any travel needs as it is suitably located by the surrounding beauty spots of the area.
Hallgrímskirkja -Reykjavik
Visible throughout the capital is Hallgrímskirkja, Iceland's own majestic cathedral. Designed using Icelandic materials and with Icelandic tradition in mind, the cathedral is meant to resemble basalt lava flows and is complete with a concert organ.
The Lutheran parish hosts Eucharist every Sunday and Wednesday, and also has opening hours and admission to the church towers.
Tourists will experience spectacular views of the capital and its mountainous landscape from the observation towers.
Perlan – is an incredible modern temple, with a base of reconstituted water towers, topped with a glowing hemispheric exhibition space.
This is a "must-see" in Iceland's capital. The fourth-floor viewing deck offers incredible views, along with panoramic telescopes and intriguing shops.
The top floor is a cafe by day and restaurant by night. Don't be surprised by the changing views – this restaurant has a revolving floor! Perlan is open to viewers every day and is also available for booking of special events.
 Sun Voyager – was designed by Jón Gunnar Árnason with the inspiration of Icelandic ancestry and ideal of exploration.  
A symbol of hope and freedom, the Sun Voyager sculpture is a gem of Icelandic art.
Though initially, intended to face west, the ship is bolted facing true north with a gorgeous fjord backdrop. 
 The ship has a floating appearance, intersecting lines, and upward motion that draw in the observer.
It is intentionally designed to be open to the viewer's own interpretation and participation.
The model was presented for the 200th anniversary of Reykjavik in 1986, and its full-sized work was unveiled in Sæbraut in 1990.
Harpa– Harpa's striking facade design and location make it a highlight of a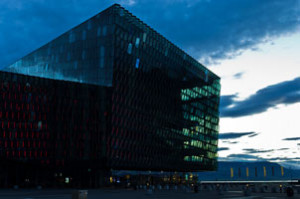 Reykjavik tour.
 It is a visual treat to see the building in the summer light, and there are incredible views of the sunset from behind the building.
Tickets are available for many musical concerts, cultural shows and conferences.
Harpa offers an opportunity to enrich one's experience of Reykjavik and Icelandic culture.
The National Gallery of Iceland –located in Reykjavik's centre, hosts a collection of Icelandic artwork by renowned artists.
The museum rotates its display, rather than hosting a permanent collection.
 While the displays mainly depict Icelandic history and tradition, the gallery also hosts exhibitions of work by both foreign and Icelandic artists.
It is open year-round, with free admission for children under age 18, and has an art shop and cafe.
Tjörnin – Jokingly called "the biggest bread soup in the world", Tjörnin is a prominent lake that is home to around 50 species of well-fed water birds.
 It is located near the Reykjavik City Hall and some popular museums.
A major business street, "Harbour Street" leads to a lovely statue park on the southern bank.
With many winding trails, this is a popular spot for joggers and cyclists. When the lake freezes over it is sometimes used for ice skating.  There are currently plans in action to protect and maintain the area of this important bird habitat and recreational center.
The Fríkirkjan – 

Beside the lake Tjörnin is Fríkirkjan, a chapel of the independent church of Iceland
. The Free Church represents a movement to bring the church closer to the people of Iceland, a tradition aside from the State's Lutheran affiliation. The Free Church congregation was established in 1899. The church was built and the east side of the lake and consecrated in 1903.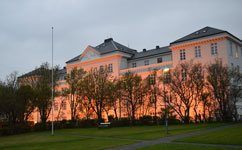 Austurvöllur – A truly local urban square, Austurvöllur is a popular gathering place in Reykjavik.  Austurvöllur was the location of several significant protests, such as the 1949 anti-NATO riot in Iceland, and continues as a social center of the city. When the weather is nice, Reykjavik citizens gather at the many cafes on Vallarstræti and Pósthússtræti streets.
In addition to the numerous cafes, bars and restaurants, the Parliament Building and Domkirkjan, Reykjavik's oldest church are located on the perimeter.  At the center of the square is a large statue of Jón Sigurðsson, the leader of Iceland's independence movement.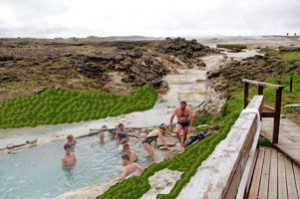 Reykjadalur – translating to "steam valley", is guaranteed to be an exciting scenic excursion. True to its name, the area is geothermal active and has steam vents and natural hot springs throughout the area.
Travellers should come prepared with warm clothes, waterproof layers, hiking boots, a bathing suit and towel. After spending time exploring the nature trails, take a dip in the hot springs.
Cold glacier water pours down the mountainside as geothermal heat warms the ground, creating enjoyable bathing temperatures in the pools and streams of the valley.
This mesmerizing area is a short 40 minute drive from the city. Tour companies offer half-day hiking and hot spring tours, along with transportation from Reykjavik year-round. This spot can also serve as a camping location for the daring, independent travellers. Overall, this is one of the best spots in Iceland for a complete experience of hiking, camping and bathing in natural hot springs.
arbæjarsafn- open air museum is an active preservation of the lifestyle and traditions of old Icelandic culture. This historical museum includes a plethora of houses that feature various types of Icelandic labor, exhibitions, historic replicas, and more.
Though it is not centrally located, a regular bus arrives in front of the museum, making it an easily accessible destination from Reykjavik.
The museum is open year-round with a guided tour every day during the winter season, There are additional open hours, tours, and facilities available from June through August.