The Most EXCITING THINGS-LAS VEGAS Info Guide For Travellers
Las Vegas is known as the city that never sleeps, and as its nickname implies, it provides 24-hour delights to those lucky enough to land upon its desert sands.
Famed the whole world over for its vibrant nightlife and luxurious gambling dens, it offers entertainment options galore, from its renowned casinos to the glitz and glamour of its many fantastical shows. 
So, planning a trip and in need of some itinerary inspiration? Then there are six of the most exciting things to do in sin city itself.
Most Exciting Things-Las Vegas 1# Place a Bet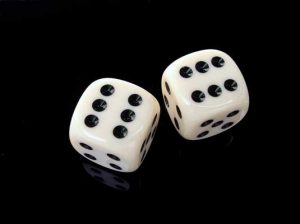 Source: Pixabay
Las Vegas is the very heart of the casino industry, with more places to roll a dice and risk your fortunes than one person could ever visit.
An astounding mix of vintage icons and modern-day marvels, its famous Strip is a place unlike any other – which is why you have to go at least once in your lifetime.
Open around the clock, its many gambling dens offer everything from table games to poker rooms and baccarat pits, so be sure to brush up on your gaming skills before you arrive.
Even if you prefer the less skill-based casino game of slots, you might want to spend some time playing slots online on websites such as Joe Fortune in order to learn the difference between fixed and progressive jackpot slots, for instance.
Exciting Things-Las Vegas 2# Catch a Concert
Source: Facebook via Cher
Its famous casinos are not the only form of entertainment you'll find in Vegas. Dedicated to all things bright and shiny, the city attracts hundreds of musical icons each and every year, who are all too willing to put on a show for people like you.
Setting up shop in gambling showrooms, everyone from Celine Dion to Elton John, J. Lo, and Cher has performed here, with tour-quality productions but a far more intimate musical experience for those who attend.
Don't forget to check who'll be in town before you arrive, so you can book your tickets well in advance and get in on all of the most exciting action.
Exciting Things-Las Vegas 3# Tour the World Without Leaving Vegas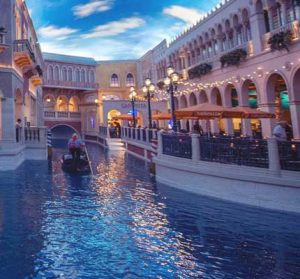 Source: Facebook via The Venetian Las Vegas
One of Vegas' oddest idiosyncrasies is to offer up a collection of world-renowned landmarks, recreated in the city and available for you to view.
We're talking about sites from all across the globe, from the Eiffel Tower installed at Paris Las Vegas to the gondolas and remodeled St Mark's Square at The Venetian.
Even Italy's Lake Como is not forgotten, with its replica in miniature at the Bellagio. From the Statue of Liberty to the hot dog stands of Coney Island, you can go all around the world without ever having to leave the city, so we advise adding a whistle-stop tour to your itinerary.
Exciting Things-Las Vegas 4# Explore an Outdoor Art Gallery 
Source: Facebook via Life is Beautiful Festival
If you're looking to go off the beaten track a bit, we'd also recommend checking out Las Vegas' very own outdoor art gallery.
A remnant of the Life Is Beautiful festival that launched in 2013, it was begun by a team of international street artists and muralists, who have improved on it every year since.
With new works constantly added and old ones refreshed and replaced, its beautiful artwork is in a constant state of flux, meaning that what you see once, you might never see again.
Exciting Things-Las Vegas 5# See the Hoover Dam Up Close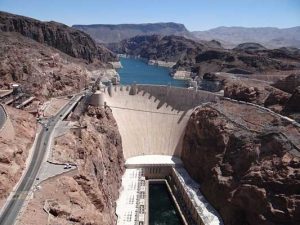 Source: Pixabay
Whenever we go somewhere new, we make it our mission to check out as many local landmarks as we can, and the Hoover Dam looms large over Las Vegas, which is why we recommend adding a trip there to your to-do list.
This 726-foot high curving cement structure offers lucky visitors a truly striking view across the region, whether you decide to take part in a guided tour, climb up to the bridge, or see it from one of the boats on Lake Mead.
The work of five years and 21,000 men, the mighty dam sits proudly on its perch above the Colorado River – an eternal testament to craftsmanship, fortitude, and sheer determination.
Exciting Things-Las Vegas 6# Venture Into the Criminal Underworld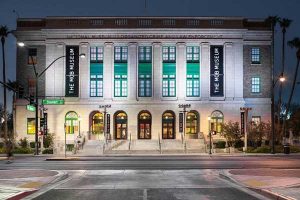 Source: Facebook via The Mob Museum
Don't worry – we promise we're not suggesting you do anything dangerous! In fact, we're talking about the city's Mob Museum.
Set in a former courthouse that played host to the Kefauver Hearings, this fascinating museum takes visitors on a tour of organized crime across the globe.
With a special focus on Vegas itself – where gangs once ran the joint – it's interesting, informative, and massively enjoyable.
Key exhibits include an eerie vintage electric chair and a piece of the wall taken from the site of the infamous St. Valentine's Day massacre.
With renovations ongoing in 2018, it's about to get even better, with a hands-on crime lab and firearms training experience both slated for an unveiling.     
Las Vegas is a city with a rich and fascinating history – and an even richer and more fascinating present. A wonderland of decadence and debauchery, it's thrilling, exciting, and unlike anywhere else you'll ever visit. Make sure you make the most of it.
Look up the Best Hotels Deal in Las Vegas
---
More Travel Blog Here