Kharkiv, Also often spelled as Kharkov. Furthermore, the second-largest city in Ukraine also belongs to famous educational and cultural places in the country and home to many industrial companies. With a history reaching back to the 17th century, Kharkiv located nearby Russian borders also used to be the capital at the beginning of the 20th century.  Nowadays, it serves well for Russian speaking intellectuals (engineers and scientists), creating the atmosphere rather calm with the whiff of loneliness in the air. 
Kharkiv Tourists Attractions 
Kharkiv, Kharkiv's most popular tourist attractions are the vast and unique Freedom Square, Annunciation Cathedral, which is the central orthodox Church, or the Historical Museum.
Nightlife
The nightlife in the city is attracting many foreign tourists. By the way, nightlife part unlikely Kiev or Odesa because those cites home to the best Nightlife fantasies.  
Best Night Out Places
Zhivot
MOULIN ROUGE CABARET
Opium party bar
Kompas

 Kharkiv
The city unlikely Kiev Capital, small city life, and fewer tourists make ideal destinations o fins best Ukrainian wives. Of course, girls are everywhere in Ukraine but a wife. A remote part of Ukraine ladies is looking real husband rather than a casual hook up or money. I would say the best place to find your future partner is here.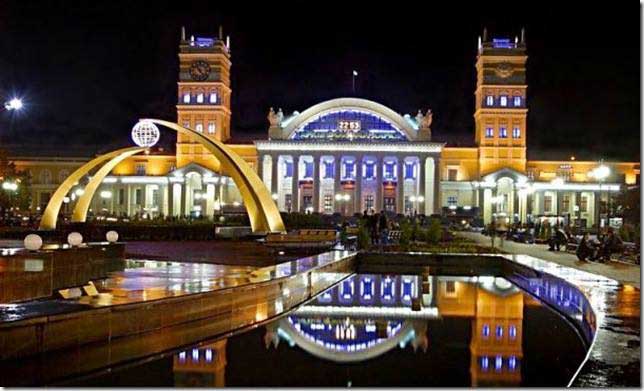 Gorky Park in Kharkiv
This Park was named after the famous Soviet writer Maxim Gorky, and there is also a monument of Gorky that was erected in 1938. The Park is also known for its striking contrast in tree variation and color, which include birch, linden, chestnut, and red oak trees. Inside the Park, you will find tennis courts, a stage for concerts, a movie theater and a railway for children. There is also a small amusement park and an aerial cableway. The Park is a very diverse area offering a verdant escape for tranquility and picnics but also contains plenty of entertainment for all ages. 
Shevchenko Park
The Park is a beautiful post-Soviet park widely known for its Dolphinarium and statue of Taras Shevchenko surrounded by sixteen peasants and Cossacks. The monument is a symbolic representation of Ukraine's past, attracting hundreds of locals daily. The Park also contains restaurants, a children's play area and plenty of open leisure area.
Freedom Square
This Square is the central Square in Kharkiv and the largest in Ukraine. It is also said to be one of the largest in Europe and throughout the world. Concerts, protests, festivals, and critical meetings have all taken place at one point or another at Freedom Square. It is also home to the city's first 'skyscraper,' Derzhprom. Completed in 1928, this is a building of historical importance as well as aesthetic uniqueness. There was also a famous Lenin statue in the Square, which was toppled by protesters in 2014. During winter months, you will be able to see families and friends ice-skating on a seasonal ice-rink. 
Sculptures Garden 
Located on the main street in the city, sculptures from the well-known, Franco Meisler, can be seen. The most famous one is titled "Family Business," which depicts a family of monkeys together. There is also "Cello Concerto," which consists of three musicians playing the same instrument simultaneously. The works are unique and have created artistic debate regarding the meaning of representation.
Mirror Stream Fountain

 
The monument was built in 1947 to commemorate the victory and end of WWII. It is located in a quaint park opposite the National Opera and Ballet Theater and is under UNESCO protection. Well, the fountain is the most famous landmark of the city. It is also a popular spot to take pictures for weddings or any special occasion.
The Annunciation Cathedral
Kharkiv
The Cathedral is located in the historic city center. The Annunciation Cathedral is a unique example of Byzantine and Russian design with an original stripe pattern and an 80-meter tall bell tower. Also, this is the main Orthodox Cathedral in Kharkiv and is a sight to behold. The Church looks enthralling when illuminated at night and especially in winter months when powdery snow adds to its artistic character.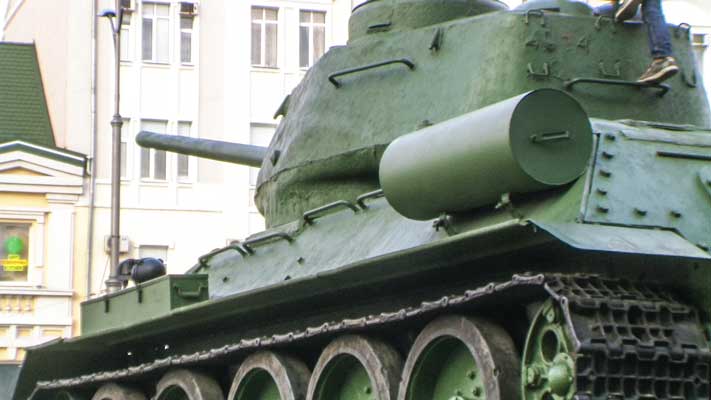 Pokrovsky Cathedral

 
The Cathedral is built-in 1689, Pokrovsky Cathedral is a prime example of 17th-century Ukrainian architecture. Also, some Russian influence can be seen in the Cathedral's exterior. By the way, The building is distinguished by its three domes of baroque style and formerly served dual purposes as both a place to worship and also a strategic watchtower. Also, this is one of the city's favorite sites and was Kharkiv's first stone building. It is also one of the 'seven wonders' of Kharkiv.
More Travel Blogs