Isla de Gigantes Island – are you looking for a place where you can relax and have a peace of mind? Then go to the Isla De Gigantes, the giant island in Iloilo which provides interesting activities and a pristine sea water, rock formations, white sands, shells and amazing surrounding.
How to get there? Book a flight from Manila to Roxas City. From there, you can take a bus to Estancia Port and if you are planning to travel with the group you can rent a van going to the port that takes one to two hours. Take a bangka (boat) going to Gigantes Island from the port of Estancia.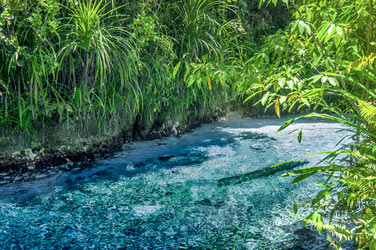 Upon your arrival in the area, you don't need to pay an entrance fee because it's free. There are other islands near the place such as Cabugao Gamay, Tangke, Bantigue, Antonia, and Gakit-Gakit. You can go swimming, snorkelling nearby whichever beaches you prefer or cliff dive to the crystal clear water of Gigantes.
An island hopping tour and visit the old lighthouse with 30-35 steps stairs. The Go-Rock Scrambling and explore the mystical
caves just like Pawikan Cave, Bakwitan cave that consists sets of human bones and Langub and Baquitan Cave.
They can also enjoy boat picnic to explore the views and there are big fishes showing.
You can also experience their Isla de Gigantes Island cheap and fresh seafood such as scallops, crabs, shrimps, fish, squid and other aquatic dishes.
For a cheap rate, they cook it in many ways such as baked, in chilli sauce, steamed, sizzling, with cheese and in garlic sauce.
The island has several resorts that offer a home for you to stay during your vacation. They have a house for the large group to rent.
Take note, from 3:00 pm to 11:00 pm there is a rotating schedule of the electricity. On your way back home after your vacation, you can buy their best speciality like a salted fish which is much cheaper than the other nearest area.