Lake Sebu: A very nature oriented  but sill a first class lake in the municipality of South Cotabato within the Alah Valley region. It has been recognized as one of the most important watersheds in the country by the Philippine Government and also important for the irrigation to the province of South Cotabato and Sultan Kudarat.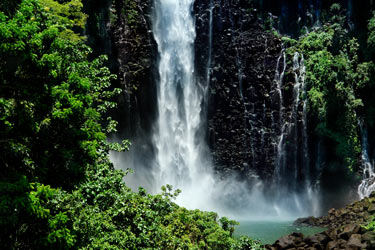 The traditional dwellers of the lake are the T'boli and Ubo tribes under their ancestral domains. Aside from that it is also known for its beautiful and stunning waterfalls. There is 7 of them, that is why many tourists and visitors frequently visit Lake Sebu to see the Waterfalls. It is also an excellent place to unwind and relax thanks to its peaceful environment and cool climate.
Lets introcude the Seven Waterfalls with their names that describes them: Hikong Bente
means Immeasurable falls, Hikong B'lebel (Zigzag falls), Hikong Ukol (Short falls), Hikong K'Fo-I (Wild Flower falls), Hikong Tonok (Soil falls) and Hikong Alo ( Passage falls).
 Hikong Alo and Hikong Bente are the two most easily accessible waterfalls within the rest because you can reach them by a short walk while the others need some trekking. Riding the Zipline is the best and easiest way to see the other waterfalls with a fee of Php 250.00.
Most of the visitors say that from the Ziplines, the most exciting and the most breathtaking and scenic one is in Lake Sebu's Seven Waterfalls Zipline Adventure.
Little tips and reminders for those who are interested to go to Lake Sebu, the entrance fees are Php 20.00 for adults, Php 15.00 for Senior Citizens and Php 10.00 for students with ID.
The rates for the zipline rides are Php 250.00 on weekdays and Php 300.00 on weekends. After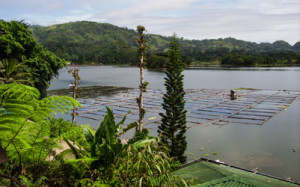 the ride, you can purchase the photos taken by the zipline operator. At the park's parking area, there are refreshment stores and souvenir shops where you can buy some drinks and eat after a long & tiring but satisfying day.
Fly from Manila to General Santos in South Cotabato and take a bus from the Bulaong Bus Terminal with 1 hour travel time and a fare of Php 80.00. When you reach Koronadal terminal, take another bus ride bound for Surallah, 30 minutes travel with Php 25.00. Then take a jeepney or a van which is 45 minutes travel time to Lake Sebu and eventually habal-habal to go up for the most convenient way to reach the place. Go and experience the Lake Sebu's Seven Waterfalls and Zipline Adventures in South Cotabato, Mindanao.
Lake Sebu Hotels Booking Here