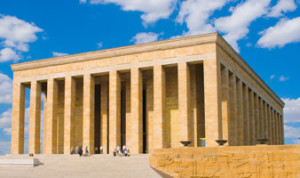 With a population around 4.5 million, Ankara is Turkey's government and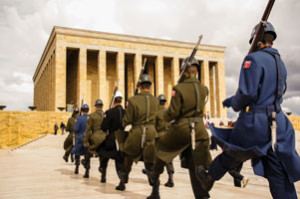 administrative center and reflects more of a modern city with a fast-paced student population.
Turks view Ankara as an important city and a strong part of the nation's past that signified a new independent era for the Republic of Turkey.
This city should not be overlooked and makes for a one or two day stop on the way to other places such as Cappadocia or the Black Sea Coast. If you are a fan of music and film, be sure to visit during an annual festival such as the International Cinema Festival, International Music Festival and the International Jazz Festival.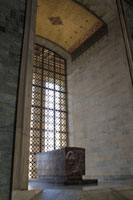 Anatolian Civilizations Museum & Anitkabir – These are two of the most notable and most visited sites in Ankara. If you only have one day to visit, these are usually the two main sites to begin your day with. Located in the Anittepe quarter of the city, Anitkabir is a magnificent mausoleum of Ataturk and catches the eye of every passer-by.
Ankara Castle – Located within short walking distance from the Anatolian Civilizations Museum, the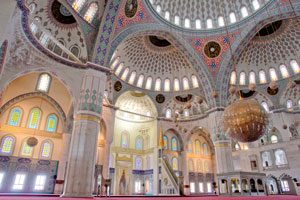 Ankara Castle overlooks the city above Ulus.
The castle is a medieval citadel with some of its inner constructions dating back as far as 7th century.
In
addition to a panoramic view of the city, you will feel lost in time once you enter through the main gate.
A must see in Ankara and close to many other cultural sites around Ulus.Walk straight down the hill from the castle and you will run into one of the most interesting neighborhoods in Ankara, which is Hamamonu.
You will know you are there once you see the unique, wooden houses of Ottoman style and narrow streets fighting for room between other historic buildings and mosques. Many of the old houses have been renovated into small shops and cafes.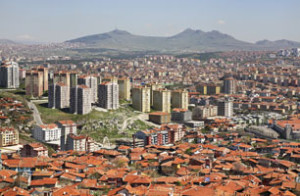 Haci Bayram Mosque – This is a beautiful mosque dating back to around 1430 and is one of the most if not the most revered mosque in Istanbul . Haci Bayram Veli was a Sufi poet and saint who established the Bayramiye dervish order.
Temple of Augustus & Roman Baths – The temple dates back to first century BC and contains the best preserved text of Res Gestae Divi Augusti or The Deeds of the Divine Augustus in the world.
The text is a first person account of how the first Roman Emperor, Augustus, portrayed himself to the Roman public.
The Roman Baths are the remains of an ancient bathing complex now turned into an open-air museum. Both sites are located a few steps from Ulus.
War of Independence Museum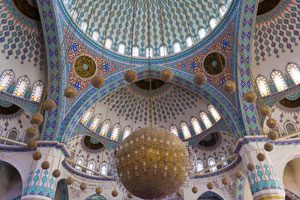 – A very historic and revered building in the center-square of Ulus.
The War of Independence took place after WWI (1921-1922) and this is the building where the war was orchestrated from.  In addition, this is the site where the first National Assembly took place.