The Samal Island: it is the only city in the Philippines that covers two entire islands. The island has an approximately 70 resorts all over the island. From modest to extravagant accommodation, every tourist will be served with their preferences satisfied.
Samal Island is situated on the coast of Davao Gulf. It is the fourth-class city in Davao del Norte, comprising of two islands: Samal Island and Talikud Island.
It is located just 2 kilometres away from Davao City which is the primary economic centre of Mindanao. Though the island is surrounded by various beach resorts with a combined capacity of 1,000 rooms for tourist accommodation, hills dominate the mid part of the Island. Samal Island also has numerous marine life exhibits as well as breath-taking reef formations that will make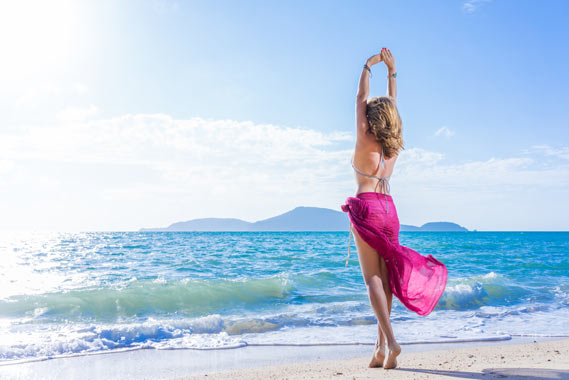 every visitor want to snorkel and go diving. The most popular resort on the island is the Pearl Farm Beach Resort (which used to be a factual pearl farm). It is owned by the former Ms. Universe Margarita Moran in 1973.
This resort is well known for its remarkable architectural design, conceptualized and carried out by one of the renowned Filipino architect, Bobby Mañosa. The resort's deluxe guest rooms, villas, and cottages are spread out above the gulf, giving each room and each guest a spectacular panoramic sight.
A weaving centre, Mandaya Weaving Center, can be found inside the resort where Mandaya women weave products ornamented with sophisticated and colourful patterns.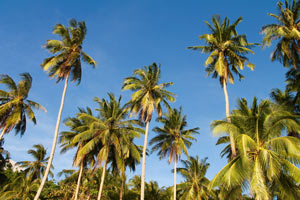 Aside from the popularity of the Pearl Farm Beach Resort, there are other resorts that are known for their own attention-grabbing features. One of them is the Maxima Aqua Fun and Canopy Tours, which have a 40-meter waterside that will take you to a six-second-adrenaline-rush before thrashing yourself in the cold water.
They also have high canopy bridges that will give visitors a one of kind trail experience. Paradise Beach Resort is also very popular because of its water sports facilities and activities, and their mastery of Filipino Cuisine.
Samal has a lot more to offer. Shallow multi-tiered waterfalls that fall into a nature-made swimming hole. For an international bragging-right experience, Monfort Bat Cave holds the title of the Guinness World Record for having the largest colony of fruit bats in the whole world, which counts for almost 2 million bats.
Samal is blessed with rich marine life which makes it a perfect place to go scuba diving and snorkelling. Mansud Wall and Talikud Island are the best sites for muck diving and macro photography, Big Ligid and Small Ligid Islands also have dive spots and amazing beaches that are worth a quick visit . You will be able to witness it appearing only during the low tide.
Samal Island Hotels Booking Here