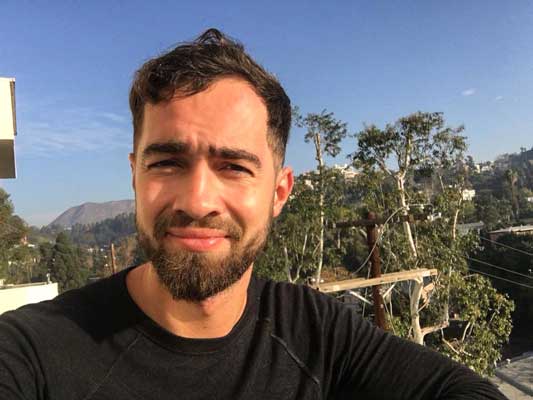 Jack – Odessa Best Tour
I am a tour guide and an organizer in my hometown city of Odessa.
Hello! My name is Yuriy or Call me Jack
I am a tour guide and an organizer in my hometown city of Odessa in the very sou"th of Ukraine and Odessa belongs to some of the most beautiful parts of Ukraine.
I have been live in the City since my birth and I know every place in my little City and all the things that happen day by day. My home is just around the corner.
I have traveled to a few countries around the world and it is with great delight that I say that I have worked in Dubai for Few years as a tour Guide.
Because of my great experience and my passion, I thought I would rather offer my service to travelers to Ukraine and my Hometown Odessa.
Jack – Your Friendly Tour Guide in Odessa 
I have specialized in –  City tour, nature tour, culture & history and  Nightlife fun and the existing unlimited excitements in Odessa.  
In response to the enthusiastic travelers to Ukraine, I am now organizing tours in other port cities located on the black sea – such as Sochi, Nessebar, Constanta, Varna, Yalta and Sevastopol where it can be difficult to find appropriate guides.
I can recommend and/or arrange guides in every city to help you accomplish your travel goals.
Customised private tours tailored to your individual needs can be arranged in these and other places and visitors can be assured of trusted guides who will endeavor to answer questions and help provide a memorable travel experience.
Simply tell us the places you wish to visit and let me arrange a tour or if you would prefer a trusted contact will be recommended and you can make arrangements directly with the local guide. We aim to please and are happy to show people our wonderful country.
More Travel Blogs Here 
Area of Expertise : Hello! My name is Yuriy or Call me Jack I am a tour guide and an organizer in my hometown city of Odessa in the very sou"th of Ukraine and Odessa belongs to some of the most beautiful parts of Ukraine. I have been live in the City since my birth and I know every place in my little City and all the things that happen day by day. My home is just around the corner. I have traveled to a few countries around the world and it is with great delight that I say that I have worked in Dubai for Few years as a tour Guide. Because of my great experience and my passion, I thought I would rather offer my service to travelers to Ukraine and my Hometown Odessa. Jack – Your Friendly Tour Guide in Odessa  I have specialized in –  City tour, nature tour, culture & history and  Nightlife fun and the existing unlimited excitements in Odessa.   In response to the enthusiastic travelers to Ukraine, I am now organizing tours in other port cities located on the black sea – such as Sochi, Nessebar, Constanta, Varna, Yalta and Sevastopol where it can be difficult to find appropriate guides. I can recommend and/or arrange guides in every city to help you accomplish your travel goals. Customised private tours tailored to your individual needs can be arranged in these and other places and visitors can be assured of trusted guides who will endeavor to answer questions and help provide a memorable travel experience. Simply tell us the places you wish to visit and let me arrange a tour or if you would prefer a trusted contact will be recommended and you can make arrangements directly with the local guide. We aim to please and are happy to show people our wonderful country. More Travel Blogs Here  Arena City  Moscow City Kiev Nightlife Party  Tbilisi Nightlife Party  Sunny Beach Sexy Party