Ontario is the east central province of Canada, which accounts for a large portion of the Canadian population.The name Ontario is believed to mean "great lake" or "beautiful water", a word in the Iroquois language, which is one of the two Aboriginal dialects still in Ontario today.
With 250,000 freshwater lakes in the province, holding 20% of the world's freshwater, it is no wonder where Ontario got its original name. Ontario holds the Nation's capital Ottawa, as well as the Province capital Toronto .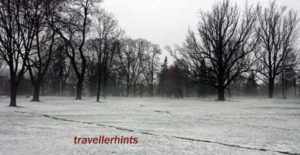 After the original Aboriginal people, the French were the first Europeans to settle in the Province, and still have an influence to the culture today. After successive immigrants have now settled in Ontario, it is one of the most racially dense cultures, with variation and cultural influence having shaped the Province today.
The beautiful combination of the diversity in culture and extreme landscapes makes Ontario a site not too miss.
Being a quaint and unconventional Province, every corner of provincial  regions are filled with a large array of enjoyment for all, whether it be to visit a vibrant busy city or a rural escape to the Haliburton Highlands, with an abundance in between.
A culinary taste of farm produce food paired with good wines can be enjoyed throughout many regions of the province, with wineries particularly renowned in the Southwest and Niagara regions.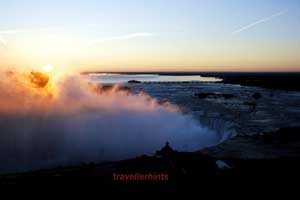 Like a lot of Canada, outdoor activities and adventure is substantial, with panoramic views alike. With the Northwest region holding true to be a "wilderness playground" with large amounts of hunting, fishing and substantial Aboriginal culture in tact.
With ice fishing being enjoyed in the Kawarthas Northumberland's and more than 300 provincial parks to camp in, with Algonquin park, Almaguin Highlands, Muskoka and Parry Sound said to be some of the best.
The Greater Toronto area, being the largest, and most vibrant urban area, with world renowned Niagara Falls to visit.
The mixed vibe throughout Ontario allows for the appreciation of art, culture and history throughout.  The Ottawa Region has some of the National sites and attractions of Canada, with monuments and museums, and the World Heritage Site, Rideau Canal.
Music, Festivals and theatre are appreciated throughout all of Ontario with an annual calendar of events, with particular mention to the Carribean Carnival, Oktoberfest and the Canadian Aboriginal Festival, just a taste of the cultures celebrated and congregated in Ontario today.
Look up the best hotels deals here