Moshi is a Tanzanian municipality with a population of 184,292 according to the 2012 census. The municipality is in the Kilimanjaro region and is situated on the lower slopes of Mount Kilimanjaro, a dormant volcano that is the highest mountain in Africa. The municipality covers about 59 square kilometers (23 sq mi) and is the smallest municipality in Tanzania by area.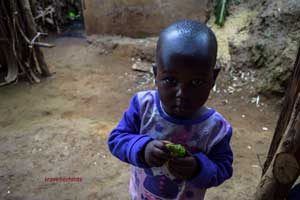 Many people from the Chagga ethnic groups live in Moshi, which lies on the east-west A23 Arusha-Himo road connecting Arusha and Voi Kenya. Just to the east of Moshi is the intersection with the B1 north–south road eventually connecting with Tanga and Dar es Salaam? Moshi is always considered the cleanest town in Tanzania.
Moshi hosts several cultural tourism programs operating on the lower slopes of nearby Mount Kilimanjaro. Moshi also serves as the base for many expeditions up the mountain, with climbers staying in nearby hotels and employing local residents as guides, porters, and cooks. Tourism is an important source of employment.
The noticeably clean capital of the densely populated Kilimanjaro region sits at the foot of Mt Kilimanjaro and makes a good introduction to the splendors of the north.
It's a low-key place with an appealing blend of African and Asian influences and a self-sufficient, prosperous feel, due in large part to it being the centre of one of Tanzania's major coffee-growing regions.
Virtually all visitors are here to climb Mt Kilimanjaro or to recover after having done so. Yet, there is much more to do, including cultural tours and hikes on the mountain's lower slopes.
Attractions and things to do: Moshi 

Moshi Thing to do: Coffee tours
Coffee is a mainstay of life in Moshi, and the seasonal coffee auctions, whereby wholesale coffee is bided for by international buyers, packaged and sold, is an event not to be missed if you're in town. In addition to the coffee auction, Moshi's coffee roasting factory is a sweet-smelling insight into the production of this famous beverage.
Sugar plantations are also of central importance to the region's economy, and can be seen outside of town. Cultural tourism programmers can arrange for short hikes and day-trips to tribes and villages, and also tours to nearby crops and coffee farms.
Water falls: Popular tourist attraction 
Materuni waterfall is found within Moshi area. This very impressive Waterfall is one of the tallest in the area, spewing crystal clear glacier water 70m into its basin. The beautiful path leading to Materuni Waterfall is located 2500m above sea level.
It traverses through valleys and hills covered by tropical rainforest, past coffee, banana and avocado plantations. On a clear day great views of Kibo and Moshi town can be seen.
The hike to the base of the Waterfall can be demanding and hiking boots are recommended. As this trip is so close to Moshi town it is ideal for those travelers with limited time but who would still like to see some of the nature and beauty that Kilimanjaro region of Tanzania has to offer.
Materuni is one of the few villages of wonder in Northern Tanzania sitting at the foot of Mount Kilimanjaro. The village is blessed with full of all the beauty worth much visiting for holiday, weekend outing or vacation. While in the village, scenic view of Moshi Town and Mount Kilimanjaro is astonishing.
This green village with fresh air from green vegetations welcomes travelers to explore the beauty of the land and cultural heritage of the Chagga people.
A cultural experience such as banana beer brewed or coffee roasted the traditional way can be added to your hike.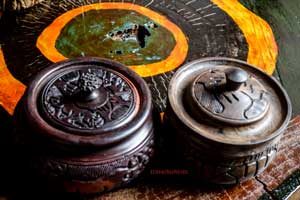 Marangu village cultural tour
If you are looking for things to do outside of Moshi town then Marangu village should be your next stop. Marangu village is some 40 minutes drive away from Moshi.
You've probably come across the word 'Marangu' if you've been doing some research on which routes to take to climb Mt. Kilimanjaro. The Marangu Route is one of the routes you can take when climbing the Kilimanjaro. It is one of the least taxing in energy and time.
But Marangu offers more than a Kilimanjaro climbing route; the village has amazing sights and scenes for tourists. The area is surrounded by amazing waterfalls, cultural tours to learn more about the Chagga people's' culture and traditions, visit banana plantations and coffee farms where you will learn about how the coffee is grown, harvested and processed locally.
Try your own hand at processing, roasting and preparing a fresh cup of coffee.  It goes without saying that the area has breathtaking views, beautiful landscapes with several green trees.
Locally dishes can be prepared on arrangement for an enjoyable lunch while in the village to crown a delightful day with the chagga tribe.
Another highlight will be to visit the chagga extensive network of underground caves built at a time where the Maasai were migrating up the lower slopes of Kilimanjaro in search of greater pastures; they enslaved and killed the chagga people which in turn made them to build these underground caves to hide in for their defense.
Visit Kikuletwa Hot springs
Kikuletwa hot springs is some 1.5 hours drive from Moshi. The distance away from Moshi might be intimidating but the drive will be worth it once you make it to the springs.
This is an awesome place to come with friends to relax and just chill, especially after a tiring Kilimanjaro climb. The water is warm and you can take a swim.
The place is sheltered from the surroundings with trees. And there is a rope swing for the child in you!
Food and Beverages in Moshi
While in Moshi, a traveller can enjoy different delicacies prepared both locally and international dishes even fast foods like burger and pizza too.
Local food and Highly Recommended such as BBQ Corns, African BBQ, Fried Bananas, Cassava Chips, Corms of taro ( Tree Potatoes) Sweet potatoes Chips, Local Avocado, local Honey and African Mangoes.
Local Beverages such as  Kilimanjaro Beer, Banana Beer, Banana wine   
Hiking mount Kilimanjaro from Moshi 
Climbing the Kilimanjaro should be at the top of your Moshi things to do list. Africa's tallest mountain attracts many adventure lovers from every corner of the planet every year.
Moshi is the closest town to Kilimanjaro.  
You can come here just before the climb to prepare or to book with a tour operator. You can also return to Moshi to unwind after a successful climb. Moshi has a number of decent hotels so your stay will be comfortable and fun.
Mount Kilimanjaro can be climbed via any of these routes: Marangu Route, Northern Circuit, Umbwe Route, Lemosho Route, Rongai Route, Machame Route or Shira Route.
The route taken determines how long the climb will take. Making it to the peak usually takes 5 to 9 days.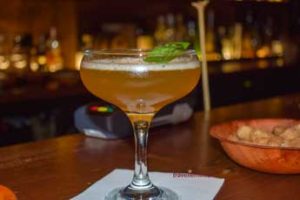 The finest Party and NIGHT LIFE IN MOSHI
La Liga Night Club: The Best hook up joint for Solo travellers 
Is the largest and the most famous nightclub in Moshi. Here you will find parties on Fridays and Saturdays. Drinks are priced slightly higher than in other places, but because of good parties, travellers should go to La Liga at least once. You can go there easily by taxi.
Best and the Most

P

opular

 

night life – Pub Alberto:
Is a famous nightclub in the center of Moshi town. Here you can meet local people and get food late at night. Usually from Friday to Sunday Pub Alberto is quite full.
This place is also closed on Mondays. This club is open until 3am, this is a seedy dive and the dance floor is often frequented by a mass of bodies, mostly tourists. It is advisable to leave all your valuable belongings at home and only bring the money one will need for the night.
Kool bar:
The bar is an extension of the Pub Alberto as they share the same building. Here you can meet local people and play snooker. It is nice place to relax with your friends and start your evening while enjoying drinks and deliciously prepared BBQ and other snacks.
Story Lounge:
Situated on Kibo Road, just next to pub Alberto, this two parted space: restaurant and Moshi's first ever lounge bar is a great hang out. Air-conditioned with a classic collection of long drinks, which attract a more urban mid- and upper-class crowd is a great place for a traveler to visit if one needs some tranquil and a private place.
Makumba:
Is a bar where you can sit and chat with your friends.
The bar has a terrace and a lot of table groups inside and outside. This is good place to start the evening and for people who like to sit, chat and have drinks while enjoying the beautiful African interior design of the place.
The bar was recently closed and shifted opposite to pub Alberto famously known as Black diamond now.
Peter's Club:
Is nice bar just outside the center of Moshi. It is a place for locals, where they sit and talk on issues. There is music on the background and drinks are cheap. There is also a kitchen, where you can find something to eat. The bar is open every day.
Malindi Club:
Is a nice club in the center of Moshi. Here you can have cold drinks, good food, meet local people and just hang out with your friends. Here you can listen live music every Friday evening at 8:00 pm and sing karaoke every Saturday evening.
Tourist Night Life: Pamoja Bar and Cafe:
Is a bar where foreigners, expats and volunteers meet each other. It is a nice place to relax with your friends and have soft drink, beer or cocktail.
Glacier sports bar:
Is located in shanty town in a huge jacaranda- shaded garden. On friday nights it is very popular among locals, tourists and expatriates. The bar has a cocktail bar with good selection of drinks and the BBQ chicken is the best in town. The best thing- the grill is on all night long.
Getting popular Night life in Moshi: Redstone club:
It is the newest club in Moshi town opened recently this year. The club is a fun place to be at especially on Friday and Saturday nights. With a fancy modernized building, the club can accommodate as many people as possible and it's a good chance to meet and interact with both locals and tourists.
The club serves all genres of drinks and just across the road one can have delicious meals or snacks at Meku's Bistro.
Local Bar & Shisha Lounge:
Not far from the Pub Alberto on Kibo Road is the Local Bar & Shisha Lounge. In addition to long drinks, cocktails, there is hearty meat from the BBQ stand and you won't miss a Sheesha lounge.
Moshi – Accommodations
Accommodation in Moshi area varies from budget hostels, lodges to comfortable hotels in the city. Fewer places will provide camping grounds for travellers who are interested in Camping. Also,  travellers will able to camp while trekking Mount Kilimanjaro.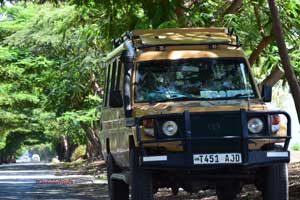 How to get there: Moshi
Travellers can get to Moshi when arriving from the airport or at a border crossing.
Don't over-economize on bus travel, as the costcutter companies often have poor safety records, meaning impaired accident prone vehicles and drivers impaired in their ability to drive. This is a very serious warning!
By plane:
Kilimanjaro International Airport (KIA) (IATA: JRO) is approx 45 minutes by taxi (1.5 hours by Bus) from Moshi and taxis and buses are available.
The displayed set price for a taxi to anywhere in town is 50 USD; taxis from town to airport can be arranged for approximately 40,000 – 60,000 TSH, though this all depends on your bargaining skills! Precision Air operates reliable shuttle buses to Moshi and Arusha for 10,000 TSH that may be used by passengers of other airlines as well.
They leave the airport whenever they are full and depart from Moshi roughly 3 hours before any Precision Air flight in front of the office in town. Flights come from various non-domestic destinations, and this is how most tourists arrive. There are direct flights from Amsterdam daily as of July 2012 direct from Doha (Qatar).
Flying to Dar es Salaam (DAR) is also an option. A little bit farther from Moshi than Kilimanjaro Airport, but it will almost certainly be cheaper. You'll need to catch a bus from Dar to Moshi–probably about 7 hours.
 Flying into Nairobi Kenya (NBO) is significantly less expensive than Kilimanjaro, however you will need a Kenyan transit visa (available on arrival) and it is an 8 hour bus ride to Moshi (about US$20 for a single trip).
By bus:
Buses arrive in Moshi from all of the main cities in Tanzania, and this is the cheapest way to travel. Dar express and Kilimanjaro express bus lines run between Dar es Salaam and Moshi and beyond at a cost of 33,000 TSH one way and takes around 10 hours.
Hood and Abood go to Morogoro  for TSh 13, 000/=. Buses also go to Arusha, Mwanza, Tanga, Mbeya, Dodoma and Nairobi . All prices are worth bartering for – be aware that the locals will get massively lower prices! The bus station is extremely chaotic, as drivers' eye for your fare, and passengers congregate.
There are also shuttle buses from Nairobi that pass through Arusha to Moshi and are usually $35. These are the more comfortable, safe and preferred way to travel to Moshi if coming from that end. Shuttle buses can be booked in advance online.
Getting  around:
No need to do anything other than walk within the city, though it is strongly advised not to be walking around at night for your own safety.
There are plenty of taxis. As always, negotiate a price before getting in (most fares shouldn't cost more than a couple of dollars). It's a good idea to get the mobile phone number of one for emergencies. Always agree a price before you get in the car.
Local transport around Kilimanjaro can be easy if you take local buses called "Daladalas". They are 16 seater minibuses which usually transport about 30 people at any given time.
Daladalas can be used to go within Moshi or to the surrounding villages, for instance Machame and Marangu, and are very cheap (less than a dollar). Listen to the conductor shouting the destination as they drive past, and feel free to shout your destination to him.
They sometimes have stickers in the front window with destination. Local transport should cost between 500/= and 3000 /=. It's not recommended to travel by daladala or by taxi up muddy tracks if it's been raining very hard. It's essential to check that the vehicle is in a reasonable state before getting to one.
Motorcycles locally known as "bodaboda" are also readily available but not recommended as they can be dangerous as many do not have helmets. It is cheap but if you have to be cautious enough and ask for the driver to move t a more reasonable pace.
To hire your own land cruiser and driver is around 100,000 TSH a day.
Written By  Brenda Mboya, Diploma in wildlife tourism,  Eco- Assistant camp Manager at Asilia Lodges and camps
Booking or Look up the Cheapest Accommodation Deal Here