Home to nearly 1 million people, Nova Scotia is Latin for "New Scotland" and almost completely surrounded by the Atlantic Ocean. The friendly welcoming culture is  collective of the many cultural communities that call it home today. Notably immigration in Canada was mainly through Pier 21 in Halifax, becoming a Canadian landmark and  making Nova Scotia what it is today.
Nova Scotia is made up of seven regions, which all differ from each other in their attractions. From Bay of Fundy & Annapolis Valley, maintaining the highest tide in the world and inhabiting 15 species of whales such as blue whales, minke whales, finback, humpback, killer whales, whilst producing excellent farms and vineyards, to the old port city of Halifax, the Provincial capital city which encompasses a bustling university spirited vibe, whilst upholding the major international seaport and transport centre.
 Search Cheap Flight Here! 

Explore Like a Local
The birthplace of New Scotland in Northumberland Shore, with Gaelic culture living on, and hiking, golfing and trails in Cape Berton Island, with a  vast variety of attractions in between.
One of three Eastern Canadian Maritime Provinces, second smallest province in size, but second most densely populated, Nova Scotia has something for everyone.
Popular Travel attractions in  Nova Scotia Canada! 
Tourist attractions such as Citadel Hill, The Maritime Museum of the Atlantic, Pier 21, The Canadian Museum of Immigration at Pier 21, The Fortress of Louisbourg is a National Historic Site of Canada, The Bay of Fundy is a bay on the Atlantic coast, The Alexander Graham Bell National Historic Site, Point Pleasant Park is a large, mainly forested municipal park, McNabs Island is the largest island in Halifax are the most popular among travellers
Being one of three maritime provinces of Eastern Canada, and almost completely surrounded with water, there is much to be desired by not only the locals, but by visitors to the area.
With water activities such as whale watching, kayaking, boating, fishing, surfing and much more, the beautiful beaches at your fingertips shows much to be desired.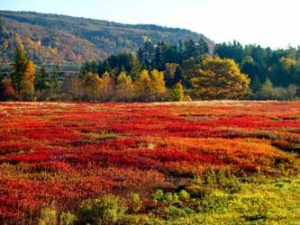 If water activities are not your thing, Nova Scotia upholds a diversity of on-land activities, with sports (hiking, biking, golfing and more), star gazing, provincial parks, music festivals, camping and wineries, with plenty to see and do.
Do you know that Tidal bore remarkable nature phenomenon another interesting geologic feature of the Bay of Fundy, occurs mainly in the rivers of the upper bay in  Nova Scotia!
Written

by

Solo

Travelle

r 

Emily Matthews!
Best hotel deals here