With a population of just 25,000, the historical city of Kilkenny, also known as 'The Marble City', was built on both banks of the River Nore, and is abundant in well preserved medieval cathedrals, grand castles and abbeys situated between picturesque landscape of rolling green hills and open fields.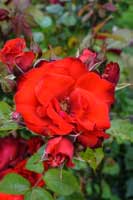 With it's perfectly maintained gardens and quaint town centre that is always bustling with arts and crafts and festivals celebrating comedy, bluegrass and the Arts; Kilkenny is every Ireland travellers dream and has something for everyone.
There is an abundance of history, culture and beautifully untouched landscapes to take in and explore in Kilkenny, you'll be spoilt for choice! These are some of the places that should be on "must see and do" list;
Kilkenny Castle, Rose Garden and Park
Located on a crossing on the River Nore, the Kilkenny Castle dominates the 'High Town' of Kilkenny City.
Built all the way back in 1195 Kilkenny castle was used in many battle that took place over the hundreds of years since its opening.
Kilkennys history is one of resilience, resistance and rebellion, and you really get a sense of this through the grand presence of the castle.
This continues through the beautiful green gardens embellished with the vibrant red of the roses that have bloomed around the grounds.
With admission fee being less than 20 dollars per person, it will be almost impossible not to feel like royalty, taking in all the beauty this site has to offer.
The castle grounds are open all year round, with their peak season being June to August.
Saint Mary's Cathedral
Just a 10 minute walk from the Castle Yard, this Neo-Gothic structure dates back to 1834, and with a striking stature of 186 feet, its grandness can be across Kilkenny city.
The breathtaking cathedral still holds regular mass, weddings and Sacraments. The community of Kilkenny and tourists alike are welcomed and encouraged to join in the services.
If that's not really your thing, the Cathedral is open daily with no admission fee and is the perfect spot to stop for some tea, coffee and light snacks and refreshments.
The Black Abbey
The Black Abbey is one of the original churches in Kilkenny, established in 1225, although sadly not all of the building remains, it still operates as a church that holds traditional ceremonies and daily events that the public are encouraged to participate in.
Only a short walk from Kilkenny City, iconic moments in Kilkenny and Ireland's history were held within the stone walls and beautiful stained glass windows, you can't help but appreciate the atmosphere and get lost in the overwhelming allure of the Church.

The Black Abbey holds Saturday Vigils, Sunday mass and confession.
Kilkenny Ghost Walking Tour
If you like to live life on the edge, or just enjoy a bit of an adrenaline rush is your thing, then the Kilkenny Ghost Walking Tour is a must! Delve into Kilkennys dark and medieval history with the 1 – hour night tour of the city.
Explore the dark ancient streets of Kilkenny as your guide sheds some light on the city's colourful history, with tales and folklore that have been handed down through the generations.
Starting upstairs in Lanigans Bar and Restaurant and making your way through all the must see sites of Kilkenny, including graveyards where you might get a glimpse of the ghostly inhabitants in Kilkenny.
If this isn't enough to spook the bravest of the brave, then maybe a trip to Kilkenny Prison will, via the Black Abbey open stone tombs will.
Be sure to keep your eyes and ears open, you don't want to the screams of 'The White Lady' or the ghostly figures of the victims on the River Nore bridge collapse of 1763.
With tickets starting at only $21, the Kilkenny Ghost Walking Tour is a great way to see all the spooky sights of Kilkenny, and get your blood rushing.
Brandon Hill Loop
If exploring the great outdoors is more your scene, or you just want to experience all the natural beauty that Kilkenny has to offer, then the Brandon Hill Loop track should be top of your list.
The Brandon Hill Loop is a challenging 12km trail that rewards you with spectacular rolling greens hills and a view that will take your breath away.
The trail follows minor roadways, forestry tracks and hillside patches and through the main town to reach a final peak with breathtaking views and picturesque sights, with a variety of places to stop and eat, drink and explore along the way.
Not only is there an abundance of things to do and see in Kilkenny, but also a smorgasbord of charismatic places to stay, with Bed and Breakfasts being the accommodation of choice.
If you want to continue the picturesque European countryside feeling, then long driveway, cobble stoned, 2-storey bed and breakfasts, or private house rentals with gorgeous green courtyards are the perfect place to stay!
The majority of smaller Bed and Breakfasts range from thirty to forty euro a night, but a grander experience can exceed that, with the Ashbrook House, Abbey House and Butler house being among the more popular B&B's of choice.
If you're looking for more affordable options like hostels you may have to venture a bit out of Kilkenny as you'll only have a couple to choose from that are actually in the town (Kilkenny Tourist Hostels and  Lanigans Hostels among the most popular)
Although your choices may be limited, any of the hostels that are available would be a good choice. In prime locations lose to public transport and a short walk from pubs, shops and local attractions like Kilkenny castle, they would be a great opportunity to meet people who are also travellings and even some locals.
Kilkenny does offer a range of hotels if you prefer to get that 'holiday experience', like the quaint and charismatic Hibernian House, Newpark Hotel,or Kilkenny Inn all ranging between 100 and 200 euro a night.
The only other thing that's as important as somewhere to stay while you explore the town, is a way to actually get around the town. While there is some scheduled public transport, your safest bet is to rent a car if you want to travel the whole county in a limited amount of time.
If you're just wanting to explore all the inner city has to offer, then travelling on foot is the best way to not only see all the wonder that Kilkenny has to offer, but also get the full experience of travelling in a small town.
When arriving from the Airport, whether it's Dublin , Waterford or Cork Airport, there are trains that will take you to the Kilkenny town, or plenty of options for car hire.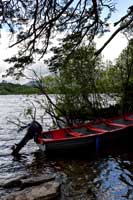 With all things considered, The town is the perfect holiday destination for anyone that wants to feel like they've been transported back in time, learn about a town with the most unique and interesting folklores, experience pieces of history that have stood the test of time, and get swept up in the bluegrass culture of what is seemingly a small, quaint town that comes alive at night.
Written by  

Aesh Mumford Orr

 
Kilkenny is a Must See!