Tanzania Wildlife Safari is attracting million of travellers every year from all over the world.
Magical Tanzania, this  beautiful African country is rich in wildlife and nature beauty while providing comfortable African style accommodation as well as international luxury.
The country is well poplar among travellers from Europe, Canada, America, Asia and rest of the world as a nature travel destination.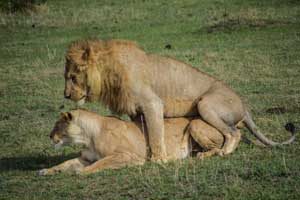 RECOMMENDED SAFARIS DESTINATIONS INFORMATION IN TANZANIA!
Arusha in northern Tanzania  is regarded as a gateway to the northern circuit wildlife attractions namely: Serengeti National Park, the Ngorongoro Conservation Area, Lake Manyara National Park, Olduvai Gorge, Tarangire National Park, Mount Kilimanjaro, and Mount Meru in Arusha national park.
Arusha is a major tourist city as its a gateway to major wildlife attractions and therefore harbors a lot that travellers can do and enjoy in the city from a diversity of nature beauty, cultural to man made activities.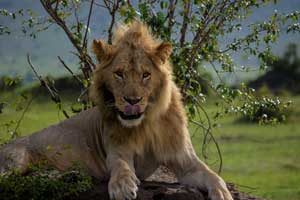 Tanzania Wildlife Safari -1
Serengeti national park in Arusha is the best Safari park!

 
The Serengeti National Park in Tanzania is a nature spectacle which was established in 1952. It is home to the greatest wildlife spectacle on earth – The great migration of wildebeest and zebra.
The resident population of lion, cheetah, elephant, giraffe, and birds is also impressive. Serengeti National Park is undoubtedly the best-known wildlife sanctuary in the world, unequalled for its natural beauty and scientific value, it has the greatest concentration of plains game in Africa.
Serengeti National Park is the place for  the largest animals migration for which Serengeti is perhaps most famous.
Over 1.5 million wildebeestand about 200,000 zebras migrate south from the northern hills to the southern plains for the short rains every October and November, and then swirl west and north after the long rains in April, May and June.
So strong is the ancient instinct to move that no drought, gorge or crocodile infested river can hold them back.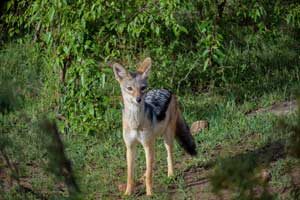 Tanzania Wildlife Safari -2
Lake Natron in Arusha
A soda lake at the base of the active Ol Donyo Lengai volcano, the area around Lake Natron is often described as having a desolate and almost lunar beauty.
Lake Natron is found in the northern part of Tanzania. Nearest towns to Lake Natron is Arusha in Tanzania and Magadi in Kenya.
The lake is the only regular breeding area in East Africa for the 2.5 million lesser flamingoes, whose status of "near threatened" results from their dependence on this one location.
When salinity increases, so do their food and the lake can also support more nests.
These flamingoes, the single large flock in East Africa, gather along nearby saline lakes to feed on blue – green algae.
Lake Natron is a safe breeding location because of its caustic environment is a barrier against predators trying to reach their nests on seasonally forming evaporate islands.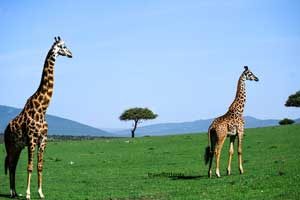 Tanzania Wildlife Safari -3
Arusha national park popular safari destination  
Arusha National Park covers Mount Meru, a prominent volcano with an elevation of 4566 m, in the Arusha Region of north eastern Tanzania.
The park is small but varied with spectacular landscapes in three distinct areas. In the west, the Meru Crater funnels the Jekukumia River; the peak of Mount Meru lies on its rim. Ngurdoto Crater in the south-east is grassland.
The shallow alkaline Momella Lakes in the north-east have varying algal colours and are known for their wading birds.
Mount Meru is the second highest peak in Tanzania after Mount Kilimanjaro, which is just 60 km away and forms a backdrop to views from the park to the east.
Arusha National Park lies on a 300-kilometre axis of Africa's most famous national parks, running from Serengeti and Ngorongoro Crater in the west to Kilimanjaro National Park in the east.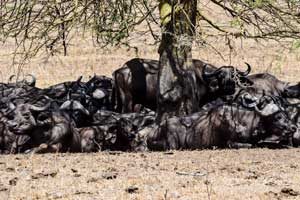 Tanzania Wildlife Safari -4
Tarangire national park
Located slightly off the main safari route, Tarangire National Park is a lovely, quiet park in Northern Tanzania. It is most famous for its elephant migration, birding and authentic safari atmosphere.  
The majority of travellers to the region either miss out Tarangire altogether or venture into the park for a matter of hours – leaving swathes of Tarangire virtually untouched!
With agame viewing area that is roughly ten times the size of nearby Manyara national park and a concentration of game that is exceptional from July through to October, this seasonal Tanzania safari park is a little gem on the Northern safari circuit, especially if you love elephants!
Tarangire is the surprise package on the Northern circuit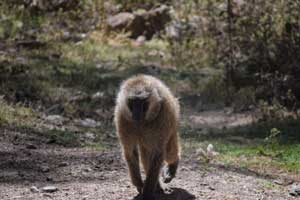 Tanzania Wildlife Safari -4
Best Safari Ngorongoro conservation area
Ngorongoro Conservation Area is a unique protected area in the whole of Africa where conservation of natural resources is integrated with human development.
The main feature of the Ngorongoro Conservation Area is the Ngorongoro Crater, the world's largest inactive, intact and unfilled volcanic caldera, the Serengeti Plains that support about 2.0 millions migratory wildlife species of the Serengeti Mara-ecosystem  and the catchment forest; the Northern Highland Forest Reserve (NHFR) known as 'Entim Olturot' in Maa language.
Other important features found in the NCA are the archaeological and palaeontological site located at Olduvai Gorge and the early human foot-prints that were discovered at Alaitole in Ngarusi area.
Because of these particular features and the harmonious co-existence between wildlife and people that has existed for many years, NCA was accorded the status of a World Heritage Site and listed as one of the International Biosphere Reserve by the UNESCO's Man and Biosphere Reserve Programme.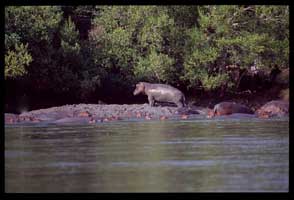 Tanzania Wildlife Safari -5
A boat safari on the Wami River is a highlight activity, with hippos, event elephants and large crocodiles basking on the sandbanks of the river as well as on beaches.
Saadani National Park Safaris and beaches in one place in East Africa  this unique park on the east coast of Tanzania is a great place to visit for a short safari
A traveler will get to enjoy one of the rare chance in East Africa if not the only chance to to combine both safari and the beach. Saadani National Park is where the beach meets the bush.
A traveler gets to relish the palm trees as they sway in a cooling oceanic breeze. White sand and blue water sparkle alluringly beneath the tropical sun, Saadani National park is a splendid place to visit.
Traditional dhows sail slowly past, propelled by billowing white sails, whilst Swahili fishermen cast their nets below a brilliant red sunrise.
Saadani national park offers a unique combination of both marine and mainland flora and fauna in a culturally fascinating setting.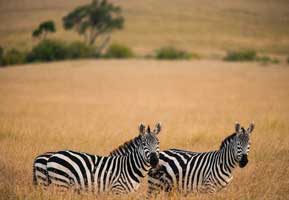 Tanzania Wildlife Safari -6
Kilimanjaro National Park
Kilimanjaro National Park listed as one of Tanzania's most visited parks. Unlike the other northern parks, this isn't for the wildlife  beauty, The park popular just because Mount Kilimanjaro which is top of Africa.
At the top of the park is the 5896m Mt Kilimanjaro, Africa's highest mountain and one of the continent's world famous magnificent sights.
The mount  also one of the world's highest volcanoes, and the highest free-standing mountain in the world, rising from cultivated farmlands  through lush tropical  rain forest to alpine meadows and finally across a barren rocky lunar landscape to the twin summits of Kibo and Mawenzi.
Some how, The park is on the mountain's western side.
The lower rain forest is home to many animals, including buffaloes, elephants, leopards and monkeys, many mores and elands are occasionally seen in the saddle area between Kibo and Mawenzi.
Moshi Travel Information here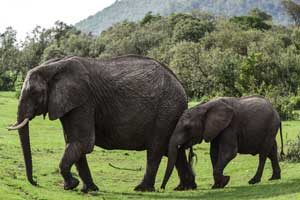 Tanzania Wildlife Safari -7
RUAHA NATIONAL PARK
Ruaha national park is the largest national park in Tanzania with incredible large numbers of wildlife and fascinating landscape.
The park is rich of vast vegetation which springs life to more than 520 species of birds which are more than half the population found in the whole country, while springing life to largest prides of lions and leopards and a safe haven to rare species such as the African wild dog and the elusive striped hyena among other incredible antelopes like; eland, roan, oribi and the Greater Kudu which cannot be found in any other national park.
The park boasts of its almost untouched and unexplored ecosystem, characterized by two distinct seasons- the lush green that runs from January to April and the dry yellow season that runs from May to December.
The Great Ruaha River as other rivers dry up, it becomes the major source of life for wildlife in the park and other few all year round natural springs.  
The park can be accessed by air and road were scheduled and chartered flights land in the park airstrips from major cities like Arusha and Dar-es-salaam.
It is about 130km drive from Iringa town and 625 km from Dar-es-salaam city. The road into the park is passable throughout the year. This is truly one of Tanzania's undiscovered gem away from crazy camera clicks.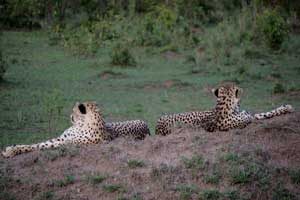 Tanzania Wildlife Safari -8
SELOUS GAME RESERVE
Selous game reserve is one of Africa's hidden gem! Located in southern Tanzania, selous game reserve is Africa's largest game reserve and far from the madding tourist crowds.
The rivers and lakes of selous are the lifeblood of the reserve that host some fabulous large game including the African elephant, buffaloes, hippos, fantastic prides of lions, leopards, cheetahs and the rare African wild dog.
While a traveler enjoys day game drives, they are just the beginning as the selous also offers some of the finest boating safaris in Africa along with some of the best walking safaris, fly camping trips and mobile camping under the stars.
Sun touched African wilderness and yet still accessible from Dar es salaam via air, road and the most adventurous the TAZARA Rail. the best time to visit are during the drier months of july through october, and this is the best time to view wildlife.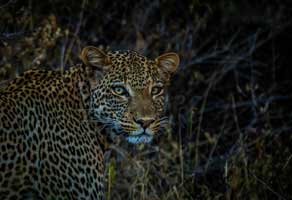 Safari are you planning
Tanzania Wildlife Safari SEASON
The classic and beautiful time to visit Tanzania is the during the main dry season, July to October, when weather conditions dry and visibility should be good  for wildlife viewing can be spectacular.
The early part of January every year, up to around 4th or 5th continues to experience the very high number of travellers.
Aug/Sep/Oct. A major highlight safari season.  The Migrations of the wildebeest on the Serengeti plains, an all action spectacle which draws photographers, well knowledgeable and  nature loves from around the world.
Tanzania Public Transportation Tips
There no proper public transportation system in the country. There intercity bus service available and the sevive not bad at all.
Distances one to another are long in Tanzania; it's better to focus on one or two areas rather than trying cove so many attractions.
Taxis service – Legally licences taxis have white plates on the mainland. Fares for short town trips starting at Tsh2000 (Tsh5000 in capiatl Dar es Salaam, The price can be high touristic pace like Moshi or Arusha.
The best way to  hire a taxi, ask reception of the accommodation, they would have trusted taxis and negotiate the prices as your destinations before your departure.
Bus – often drives dangerously fast and carelessly. It better not to travel day not night.
Car – There are a number of good standardised, reliable companies. better rentals hour car with a driver because the country traffic laws can be very complicated, if something happens unfortunately.
Boat & Ferry service – Tanzania's ferries are scenic, relaxing and the best way to travel. There few incidents few years back. But in general, the service an efficient and safer. The service offers  first-class.
Train Train travel is slow, scenic and safe as well. Delays are common have to expect but on the other hand very enjoyable trip.
Accommodation
Available in Tanzania, varying from five star hotels,  resorts, best ECO resorts, lodges, hostels to cheap guesthouse for travellers to enjoy.
Near ngorongoro conservation area, major national parks, Mt Kilimanjaro, and other attractions is karatu area crowded with readily available lodges and hotels for travellers to enjoy rather than staying in the conservation area or in the park which is perceived expensive.
Tanzania Nightlife
There are many hot nightlife spots around specially where major Tourist cities are, such as Capital, Arusha and Moshi.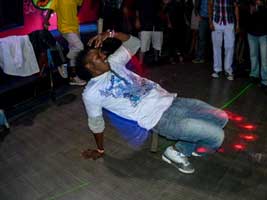 Local Food & Beverage in Tanzania
While in Tanzania,  a traveller can enjoy different delicacies prepared both locally and international dishes even fast foods like burger and pizza too.
Local food and Highly Recommended such as BBQ Corns, African BBQ, Fried Bananas, Cassava Chips, Corms of taro ( Tree Potatoes) Sweet potatoes Chips, Local Avocado, local Honey and African Mangoes as well as all type of tropical fruits delicious tropical fruits.
Tanzania Visa
Tanzanian Visa in general all  South America, Central America, America, Canada, Eastern Europe, Central Asia, South East Asia, Europe on arrival. Visa charges, US $ 60 for most countries.
There are list of countries have to applied visa before arrived and it may take up to 3 months. Travell must send their visa application to  Dar es Salaam department Immigration ( More information available on the website.) or your nearest consulates office.
The current list of nationalities who need travel visa  Afghanistan, Bangladesh, Egypt, Ethiopia, Iran, Iraq, Jordan, Lebanon, Morocco, Nigeria, Pakistan, Saudi Arabia, Somalia Sri-Lanka, Sudan, Syria, Tunisia, Turkey, Yeme.
Health – Please make sure all vaccination requirements to be complied before departure your country and Yellow card must care with you. Please, refer doctor for travel vaccinations.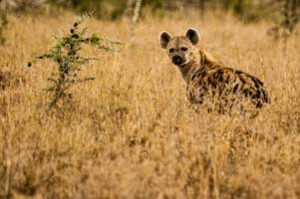 Tanzania Wildlife Safari Packages and Prices  
Wildlife safari, 2 to 9 days safari tours are popular and itineraries covering all national parks such as Serengeti require 4 days or more. In South 2 to 7 days itineraries are popular.
Price depends on  many things such as private safari, group, type of accommodation, type of jeeps, distances, food and what ever travellers want. Best cheap way to do safari is with a grope, fixed safari packages.      
Find your Tanzania Wildlife Safari Direction Here.