Last updated on June 8th, 2019 at 06:42 am
SRI LANKAN TRAVEL HOLIDAY INFO GUIDE
Explore Sri Lankan travel holidays-Yes, mate, read, and discover the best times and places to visit. HERE are Popular SRI LANKAN TRAVEL DESTINATIONS with things to do Also, here's more about travel attractions for enthusiastic travelers.
Several few travel destinations in Sri Lanka can be named as of great importance. It is nothing but the fact that it has been becoming more and more popular since the 30-year-old civil separatist war ended in Sri Lanka.
What indeed are the great attractions in this blissful island? There is nature at its best and blessed appearance. Its wilderness is in its most spectacular form. Its thrills, its most soothing bliss, its essences, its panoramic scenic views, its festivals, its heritage, its culture and beaches that can be called pristine in their most perfect form makes you feel blessed once you find yourself setting your foot on its sacred ground.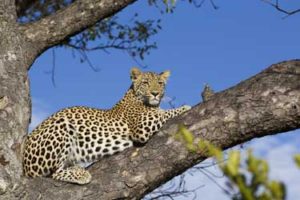 SRI LANKAN TRAVEL – It's wild
Though Sri Lanka is tiny in its size, its biological entities can be called genuinely endemic. Don't you think it is unmatchable when taking that as a single marvel in this island nation? The endemic flora and fauna, no doubt, will make your heart. The diversity includes marine life too. It's teeming with high biodiversity which can be called genuinely endemic in its manner of coexistence of diverse types of natural living beauties in their possible form. This aspect makes this island really to be able to play a pivotal role among the countries which come under this category of biodiversity at its best.
SRI LANKAN TRAVEL – It's thrills
The island nation owns diverse climate zones. Its geographical landscape is made up of both flat and mountainous terrain. More to that are the spectacular formations of small islands.
Once you come here, you will find yourself beset with so many opportunities to try your adventure, loving spirit. Why is that so? Well, buddy, you can try our steep mountains and Ocean Depths. You could also try our crystal clear blue ocean water bodies engaging yourself in various watersports. Hey! You could try snorkeling and scuba diving in its calm waters. If you think you want more. Then why not go for surfing, which is a favorite water sport among the tourists that come to Sri Lanka? They say that the high chances for adventures giving you unforgettable experiences lie in the scuba diving feats in here.
SRI LANKAN TRAVEL – It's bliss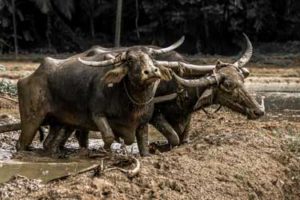 Tourist comes here for chilling out. It has long been inspiring and healing many who came to our island nation since ancient times. For those who set foot on our island, our island gave them spiritual experiences. The island has a magic spell on the visitors that once they visit if they tend to get addicted to it. Hey Try our cuisine and be charmed by it. Your gourmet delights will be complete with the taste and aroma of our culinary art. Come here to eat to your heart's content from the beautiful Sri Lankan dishes. Well, their appearance and smells will make your mouth water, YUMMY!
The people who are from the busy, fast-moving world find continuous healing for their bodies and mind from traditional Ayurveda and meditation that have got a background in history.
The best part
True it is that Sri Lankan Travel enjoys a prominent place as an enticing, charming island nation. It is well liked by tourists who are after tourist destinations in South Asia. The better part of all such attraction comes from hidden from its people. That is to say, people in Sri Lanka along with all other charms attract many a tourist towards Sri Lanka.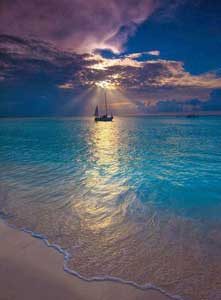 The people of Sri Lanka love spicy food, and they also love drinking tea. However, they are more famous for their friendly manner than anything else. Imagine people in frank broad smiles with warm hearts and with real friendliness. Hey! You can find them in Flesh and Blood here on this island. So why not think of visiting this great island nation, Sri Lanka.
More than anything else what you find mostly here in Sri Lanka is a rich mixture of people, culture, religion, etc. They contribute to the diversity it offers yearning travelers. In other words, its blend of many races and beliefs along with a variety of many sub-races shows you difference among the harmonious living.
Festivals
Since the people of Sri Lanka is a rich blend of many ethnic groups and faiths, you can find various festivals and cultural ceremonies in startling abundance.
Almost every month you find these celebration adding excitement in a wholesome manner to those whose desire is an exploration of cultural diversity here in Sri Lanka.
As a result, Sri Lankan Travel listed with the countries with the highest number of holidays and celebrations.
Scenery filled with beauty
It is not a lie to say that our Island nation is gifted with romantic landscapes. The beautiful scenery makes SriLankan travel more fruitful to nature lovers. Its mountains having their imposing looks, the lush green forests, the calm ocean which gives pressing kisses to golden beaches and their beautiful waterfalls make you take to the beauty of this beautiful island paradise.
The golden sandy beaches are a cause of Joy, entertainment, and fulfillment to the searching touches of the traveler whose love is sunbathing or chilling out on the golden sandy beaches in Sri Lanka. Wow! Don't you think you SriLankan travel will be all rewarding with all these scenic beauties?
Exploring its Heritage
Sri Lanka is a country with an ancient historical background in the world. You can date it back to 3000 years. As a result, Sri Lanka has become an island with age-old, historical cities in world history. Anuradhapura along with Polonnaruwa, Digamadulla, and Kandy are some such cities involved in history, and they all rekindle your urge for exploration of historical towns. These cities speak volumes for our unique, unmatchable, unrivaled heritage.
As you take to Sri Lanka travel, you will be mesmerized by its a great many old villages, its palaces which are lulled in the cradle of history. Its monasteries, temples, stupas, theatres carved and made in the likeness of exquisite royalty. They are all made of stone, and they lie forsaken, hidden or forgotten in sands of time. They have made their footprints in the sands of time, and as a result, they give great credit to Sri Lankans. So when you find yourself engaged in Sri Lankan travel, you will find yourself in the right, and the most looked after locations in world history.
Virgin Beaches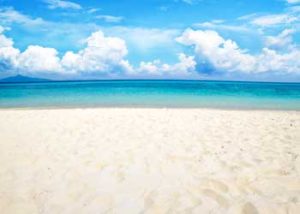 Sri Lanka owns 1600 km of beaches, and most of them are delightfully palm fringed. The long, golden, sandy beach helps you to make a perfect picture as to why many travelers head for Sri Lanka. The hypnotizing charm of the beaches is an ideal destination for those who like beaches with eternal sunshine. That is why travelers in their vast numbers come to Sri Lanka and throng on our shores.
If you are passion and love is windsurfing, kayaking, yachting, scuba diving and hanging around on the beaches, you have access to them all here in Sri Lanka.
Sri Lankan Travel
There are some enthralling travel destinations in Sri Lanka. We have the best of beaches in the world. Our beaches are suitable for your sexy manners, and they are bathed in eternal sunshine. Yes calling them sun-kissed beaches would be a better explanation for them. As there are so many details about almost all of the local beaches, you can pick and choose your beach to match the diverse tastes you look for in a hot holiday spot.
Travel Attractions on the Northwest Coast
The international airport at Katunayake is located near the NorthWest coast. It is just outside Colombo. This easy travel access takes you to the NorthWest coastline. Here you find many beautiful beaches along with the fun activities that you are interested in, and the beach in this location is breathtaking.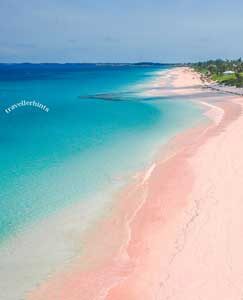 Travel Attractions on the South Coast
The coastline here is a tropical paradise for the holidaymakers. There are gentle stretches of golden sandy beaches that become outstanding in the backdrop of turquoise seas. It makes you glued to it with a magnetic effect, as it were.
The South Coast can be called a magical location. You will be able to see fisherman engaged in fishing. You might think they walk on water. Hey! Do not be surprised.
You will get the impression that the coastline and long sandy beaches are endless. You will also find different folks and villages where you can get beautiful foods and accommodation. (In fact, there are resorts here in these locations as well)
Now let me make some recommendations for you to find your interest matching with what you desire.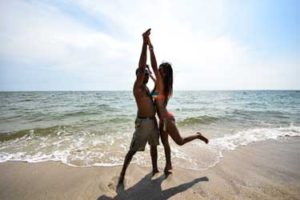 Travel Attractions on the East Coast
Here you find the place as a location where you find Tamil and Muslim people mostly. In the west, you see the Sinhalese community predominantly. The East was disturbed by decades of civil war. It devastated local business and other facilities famous for tourist.
Although it is the condition in the East, the West has been engaged in providing for the traveler's interests massively. That is to say; the West has been a prosperous tourist hub and a hotspot. In fact in the East also we find golden sandy beaches, though.
SriLankan Travel Destination – Extreme Adventure Kitulgala – The most exciting whitewater rafting Hot Spot.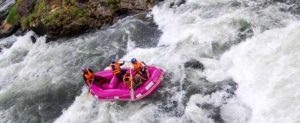 You can engage in white water rafting on the Kalama river. The area where whitewater rafting is done starts from Kitulgala. It has won fame from the most adventurous travelers whose hearts are after nothing but an adventure Travel.
This place is said to be the location where the film Bridge over the River Kwai was filmed. Owing to this reason, it has an excellent reputation for this breathtaking experience.
Train Through the Hill Country
Sri Lanka's network has a long history. It looks a miracle in Sri Lanka, and it dates back to the colonial period of the British. This system, which can be called beautiful and old, has stayed without experiencing much change.
A journey on the train, a route that meanders through the mountains and many nature traits open up an avenue for the enthusiastic traveler to get enjoyment to their fullest satisfaction.
You can have a smashing view of many traits of nature in Sri Lanka through the windows of the train.
Here is information about Train Travel in Sri Lanka
Travel Destination in Sri Lanka – Train Travel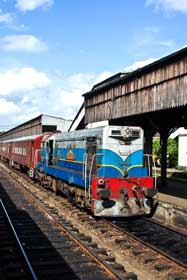 If you try this train travel in Sri Lanka, it will imprint permanent marks in your memory lane. Such is the wonder and excitement you can gain from it.
When I traveled, I could do nothing but marvel at the beautiful views from the train window. I'm interested in being frank and honest, and you can rely on what I have said.
I travel looking for cultural entities and historical locations while I do so I also hunt for various types of food to get the experience of the diverse aspects of Sri Lankan cuisine. The next thing I look for is hidden places which have not been covered in day to day travel guides.
SriLankan Travel – Rock Climbing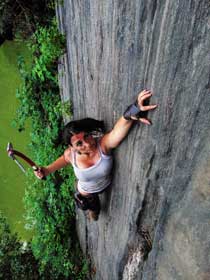 Once you set your foot on this island, if your love is rock climbing, look for information on it. You can find some original locations for rock climbing in Sri Lanka. Rock climbing here in Sri Lanka is made safe by many security and precautionary measures. These locations are secured using soft bolts.
You can find a total of three bolted and cleaned rock walls and you can scale with 15 different routes with varying difficulty.
If there is a rock with high friction, it provides you an excellent location and then you can start climbing.
Pidurangala Rock Hiking
This avenue for rock hiking is there around Pidurangala Rock and temple. The temple itself dates back to the 6th century. It is the same as the rock fortress. They say that it was the former place of worship and the place where king Kassapa hid when he tried to run away from his brother who killed King Kasyapa in the end.
County Adventures
Once you come to Sri Lanka on a Sri Lanka travel schedule look for a great many hikes and treks around Sri Lanka, they are all in the bosom of nature that is like a soothing balm for the eye and your soul.
I have told you of the film location of the bridge over the river Kwai, and I must say to you again that it has become a much sought after tourist attraction.
The other thing is the River Kelani. It flows through the town of Kitulgala and has earned fame for itself as an excellent location for white water rafting and kayaking.
As you stay in this area, you feel that you are staying in one of the most fertile and attractive regions in Sri Lanka. Then comes your hiking adventures which are set in the background of smashing scenic views of various tea and rubber plantations. This beautiful backdrop for hiking expeditions has won the hearts of many a traveler who happen to take part in them.
Adam's Peak – Sri Pada
You find Adam's peak in the south of the hill country. For well over 1000 years this mountain is a much sought after location of pilgrims, and it has a height of 2000 meters. The hill is a magnificent mountain with the imprint of a footprint on top of it. This footprint is 1.8 meters long. It is of rock formation and lies near the summit of the mountain.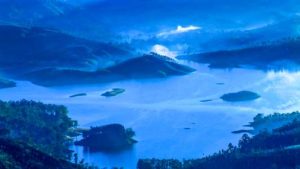 There are diverse religious beliefs regarding this footprint. Buddhists believe it is the footprint of Lord Buddha, while Christians and Muslims are of the view that it is the footprint of Adam. Then Hindus have their own story to relate about this footprint as they say that it belongs to Lord Siva.
Sea kayaking
You can engage yourself in Sea Kayaking as there is the availability of a day trip. They depart from a hotel located between the beach and the lagoon in Bentota.
It is a trip that takes your full day. You can try your best to find great excitement as you can explore many wonders that are breathtaking and ocean-based. This trip also takes you to the offshore island, which has a lighthouse.
Then on your way come many smaller islands with coral reefs along the way, and if luck would have it, you will be blessed with the view of some exciting marine life along the coast.
Sri Lankan Travel destinations – National Parks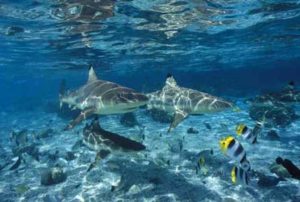 When it comes to marine national parks, who can forget Hikkaduwa in Sri Lanka, it was initially named as a vibrant with marine life in this wildlife sanctuary. It was first called in 1979. Then its status reached the height of the state as a nature reserve in 1988. More to that is the park status it received in 2002. The coral garden found here has a shallow reef that is fringing. That is to say; it is just a few meters beneath the surface. This characteristic makes it an ideal hotspot for snorkeling and scuba diving.
Pigeon Island Marine National Park 
If you are an ardent traveler to Sri Lanka, you will find pigeon Island National Park, which is one of the two marine national Parks. You see it lying one kilometer off the coast of Nilaveli which is in the eastern province. It has an extent of 471,429 hectares. If you are after the best of the remaining coral reefs in Sri Lanka, you can come here.
Yala National Park
Ruhunu Park is yet another name for this national park. It enjoys its place as Sri Lanka's second largest and most visited national park which lies in the southeastern area of the country in both the Uva and Southern provinces. It is very near the Indian Ocean.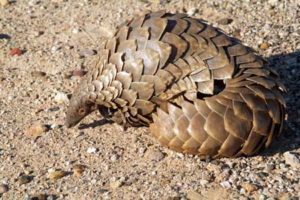 The national park owns five blocks of quadrants, and the two are currently open for the tourists. They say that the western block which has the status as the location of the highest concentration of leopards in the world. It indeed has adjoining qualities to the central park.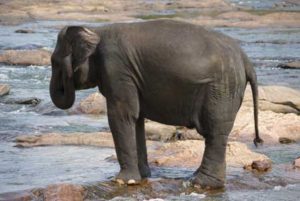 Kumana – It is an absolute must if you are an enthusiastic bird watching enthusiast.
You find this happily nestled in the southeastern coast in Sri Lanka. You can have access to it from Colombo as it is located on the southeast coast. It is located 391 km southeast of Colombo, and it consists of an area of 35,664 hectares.
It is better known for its bird life, which enjoys an excellent variety and breathtaking diversity.
To this park, large flocks of migratory waterfowl and wading birds, come and it is a magnificent sight which only you find here in this location.
If you find yourself here between April and July, migratory birds arrive in their massive thousands. They come here in this manner to use this location for nesting and breeding ground.
Bundala National Park
Then comes Bundala National Park. This park helps the travelers to enjoy the beauty of birds in a great many numbers. What a spectacle it could be. The distance from Colombo to Bundala is 245 km.
It will be heartening news for you if you happen to go to Bundala National Park which now enjoys a place in a UNESCO biosphere reserve on the south coast of Sri Lanka.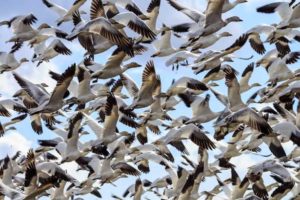 First, it was a wildlife sanctuary. In 1993 the park received recognition as a wildlife sanctuary. In 1993 it was renamed as a national park. The park itself gives shelter and breeding ground for well over 197 species of bird life, especially flamingos and they migrate to the city in small or huge numbers.
Central Sri Lanka – Sinharaja Forest Reserve
It lies in the south west of Sri Lanka. There are many rare and endemic plants, animals, birds, insects and amphibians in it. There are also mammals in Sinharaja. While kindling the interest of travelers, it also opens up avenues to explore nature in its popular nature trails.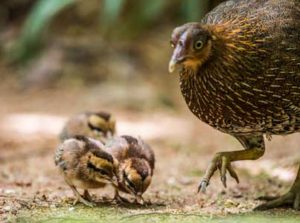 It is a virgin rainforest which remains intact as the Sri Lankan government is safeguarding it. It enjoys a prominent place for its startling richness in biodiversity. And since 1983 it has been declared a world heritage site. If you are ever in need of witnessing its excitement, adventure, and soothing effect as a nature lovers' hotspot you should arrange to have a relaxed dragging, exploration in Sinharaja rain forest. It would, no doubt, reward you with excitement and satisfaction of your soul.
Horton Plains National Park – A beautiful view at a UNESCO world heritage site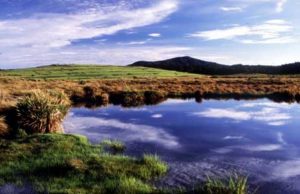 The park is a preserved region in the central highlands of Sri Lanka. It is famous for its beautiful and green layer of mountain grassland and clouds. Also, The landscape has an altitude of between 2100 – 2300 meters.
Here in this park, you find a vibrant biodiversity Horton Place is better known for its endemic species of both flora and fauna.
There are many woody plants, Sri Lankan Sambar deer and many kinds of birds. Also, the park has an essential bird's protected area. Some bird varieties are found only in the Horton Planerest. They declared it a UNESCO world heritage site on July 30th, 2010.
Sri Lankan Travel Destinations

– Sri Lankan Culture and History
Anuradhapura Kindom Sri Lanka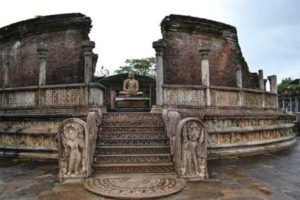 The valuable historical city located the capital of the north-central province. It is also the capital of the Anuradhapura District. It has a population that is just over 50,000. The distance from the industrial town Colombo is 200 km.
This city Anuradhapura was the place to which the founder of the female Buddhist monastic order called Bhikkhunis brought the revered Bodhi tree. She was none other than Sangamitta.
Polonnaruwa Kindom

 
You can call this the central city of the Polonnaruwa district which is in the north central province in Sri Lanka. This city was regarded as the second official capital after the invaders burnt down Anuradhapura around 990 BC.
The old city became the second capital of Sri Lanka after they destroyed Anuradhapura in 994 AD. They say that king Vijayabahu 1 declared it the capital of Sri Lanka. Its location is quite interesting as it is tucked away and naturally hidden in a thick jungle. This location, with its dense forest, adds to its mystery of the place.
Sigiriya Kindom 
It lies in the Matale District in the central province in Sri Lanka. It is a rock fortress with the ruins of an ancient palace in it. It dates back to the late 5th century. King Kasyapa was the king who gave guidance for its construction. Sigiriya Rock where you find this ancient palace ruins known to be one of the most visited historical sites in Sri Lanka.
The other exciting aspect of it is that it is one of UNESCO's world heritage sites.
The Last Kindom of Sri Lanka Kandy
The city of Kandy is also known as Senkadagalapura. This place is of great importance. It is the holiest place for Buddhists in Sri Lanka as the Temple of the tooth is in Kandy. If you examine history a bit, you will come to know that Kandy was once the capital of Sri Lanka. It was a necessary capital until 1815 when the British conquered the whole of Sri Lanka. However, Kandy is essential in history as it could keep up its defensive manner against the invasions of the Portuguese and the Dutch. It is around Kandy, and Sri Lanka started enjoying a tremendous cultural legacy which was influenced by the real display of Sri Lankan traditions and history. This city is the last Royal capital of Sri Lanka.
For you can see exceedingly rich cultural aspects in Kandy, you can say that Kandy has gone through a rich history. Today Kandy has become a world-famous city. With the help of its history and heritage, it has been able to attract many tourists to it. Geographically, the town is surrounded by mountains, waterfalls and an exotic botanical garden. Kandy has become a perfect holiday getaway.
How about the history of tea plantation, you see, it is the home of rather the birthplace of the world famous Ceylon tea, and it is to call it an iconic home for Sri Lankan tea plantations.
SriLankan Travel Destination – Relaxation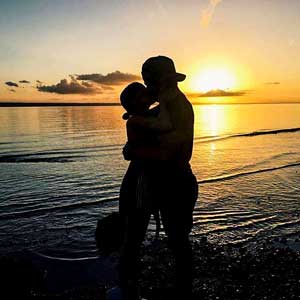 Sri Lanka is ranked as one of the most sought after tourist destinations of the world. The reason for it is the sun-kissed Sandy beaches that are there along with unmatchable landscapes with panoramic views. Added to it are its rich cultural heritage and its vibrant and colorful history.
Sri Lankan Travel would be one of the best countries, too if you want to run away from your stressful lifestyle. That is to say, it is an ideal place for a holiday getaway, and you can chill out to your heart's content. You should try our most exotic and holiday-perfect destination.
Unawatuna Beach
Where can you come across this golden sandy beach? Well, it is located in the southern part of Sri Lanka. It lies close to Galle, which is a city with some historical value.
There are reasons for you to look forward to coming to Unawatuna beach. As you know, it has been rated as the world's best tropical beach. Discovery channel has rated it this as it has privacy and stunning natural beauty.
The very physical quality and appearance of this beach have been the reason for its unusual, magnetic attraction to the travelers. When charm and appeal are coupled with excellent safety, it will win the hearts of the travelers. The truth about Unawatuna beach is, it is attractive, stunning, and safe. It is clean and beautiful because of its unique pristine nature.
Arugam Bay Beach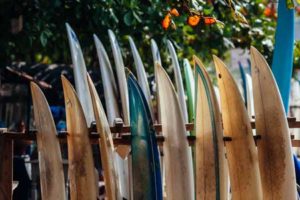 This beach is regarded as one of the most beautiful beaches in Sri Lanka. It has been rated as such because of its virgin, unspoiled nature. It is characteristic of a golden sandy beach. It is a beach with dazzling turquoise waves, and it captures the hearts and minds of everybody who come to see this beautiful, natural marvel of nature.
Hikkaduwa Beach
It is located in the southern coast of Sri Lanka. It is highly famous, and it has been imprinting indelible imprints in the hears of all the visitors that visit it. It is well known globally, and the merit goes to its considerable charm as a part of nature.
It is highly populated and urbanized. It is located near the southern hub – Galle. As a result, it is easily reachable.
It has a palm-fringed coastline in the backdrop of turquoise ocean waters. The scenic beauty is adorable. This beach has become the haunt of tropical beach lovers and day by day Hikkaduwa beach wins its great fame as a beach among the best of beaches.
The coral garden closely located in the shallow waters makes it all the more conspicuous. Then comes the great opportunities it gives you by way of Dolphin and Whale watching. How about surfing and Best Scuba diving activities? If you are after them, you are to come to Hikkaduwa beach. Total satisfaction is guaranteed for you here. It is also popular because of its unrivaled, exciting nightlife. 
Nilaveli Beach
Nilaveli beach is located the furthest north of Trincomalee. It has two beach resorts. People prefer it more than Uppuveli.
You can find hotels which are scattered up and down the lanes which are away from the coast highway B424. From one end of the village to the other there is a distance of about 6 km. If your choice is to get engaged more in beach activities, Nilaveli is just the right venue for it. Its golden sandy beach and the turquoise sea can be called more than inviting.
Arugam Bay Beach
Only a few are said to go to Arugam Bay beach, which is located on the east coast. Anyway, some travel enthusiast never forgets to get to the location and experience its great excitement. One outstanding fact about Arugam Bay Beach is that it is very sparsely populated because of the civil war that was there in the country for 30 years.
Nuwara Eliya –

Hill Country Relaxation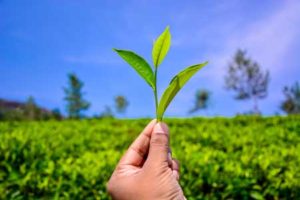 The hill country location is charming. It is also known as little England because of its climate resemblance to that of England's. Many a traveler prefers its cold and slightly wet climate.
As Nuwara Eliya is located in the middle of the country, it has been undergoing impact from so many historical events in the country. It has been happening for centuries. Many people say it, and many people know it that the popularity Nuwara Eliya enjoys among many has been due to the British Colonization in the 1800s. It became a popular venue for the planters and civil servants during that era.
Sri Lanka is blessed with so many beautiful waterfalls in Sri Lanka. Their presence makes Sri Lanka a beautiful place in Asia. You can visit them and feast your eyes on their mesmerizing beauty. The waterfalls add to Sri Lanka's great tropical climate and stunning charm of nature.
Sri Lanka is a beautiful island with such beautiful waterfalls. Accommodation in Nuwara Eliya is readily available. You can book online from a variety of choices of hotels and resorts with exceedingly beautiful natural surroundings.
Sri Lanka Travel Destination –

Party and Nightlife in Sri Lanka
Hikkaduwa Unique is said to be a unique place with its vibrant nightlife events and locations. It is suitable for young party travel groups. It is nothing but truth itself that Hikkaduwa has been a top tourist destination in Sri Lanka travel maps since the 1970s.
Colombo Nightlife Here! 
In Hikkaduwa, you find the golden sun which reflects on the surface of water continuously. Here you find excellent venues for partying. They drag on till dawn, and if you like that partying then unreservedly you can call Hikkaduwa the best location for it.
For an exciting holiday in a tropical island, you can always choose Sri Lanka. It has been more than popular among tourists.
If I am to relate a personal experience of how my boyfriend Jim and I happened to choose SriLanka and experienced its great excitement, as we are busy with our job in our country we wanted to plan our holiday to get its maximum benefits. You see, we were able to find it to the fullest capacity. We love adventure and sunlit beaches to sunbathe to get our skin tanned. Wow! Here in Sri Lanka, we could get it in the best possible manner. A holiday means getting equal venture and experience of many types.
Sri Lankan Travel. Ultra relaxation
From the Ayurvedic Spas in Sri Lanka, you can get the best opportunities for relaxation. Come to Sri Lanka to gain experiences in Ayurvedic cleansing process and significant changes in Sri Lanka.
You can get excellent places with maximum relaxation, and also you can experience the efficacy of conventional medical treatments. Sri Lanka Ayurveda Spas are becoming popular in the past few years.
Sri Lankan Travel Accommodations
---
Best Hotel Deals in Sri Lanka with Hotel Combined and Booking.com Here!

---
Sri Lankan Travel Destination – Safe travel information
You have easy access to all necessary travel information here if you are a first-time traveler.
You can find almost every detail as to how you could plan a visit to Sri Lanka. We provide you information about Sri Lanka tours and Sri Lanka holidays. So feel free to count on us.
Sri Lankan Travel Destination – Climate – Clothing
There is a precious rule for you to pack your bags as a smart, discerning traveler. You should keep half of the clothes you are planning to bring behind when you come here. Bring more money. Well, you can buy most of your clothes cheaply to suit weather condition patterns.
Sri Lankan Travel Destination – Currency – Tipping
You should get the best value for your money here in Sri Lanka.
Sri Lankan Travel Destination – Transport – Driving
You could usually drive in any country if you possess an international driving license. Anyway, you should learn the laws of the state. Sometimes you are required to produce your home country license and the international one. You may have to do this at every police checkpoint.
Taxi – Cheap Eco Car Renting in Sri Lanka
Sri Lankan Travel Destination –

Health – Emergency
It is a known fact that you engage in traveling as it is exciting and gives you experiences that can be called rewarding.
You are after experiences in different places, unfamiliar cultures, and customs. You also get experience in areas where there are language barriers, social isolation.
Then you also experience the effect of staying away from your family and friends. All these conditions could enhance anxiety and possible danger of revealing adverse mental conditions that exist.
Sri Lankan Travel Destination – VISA information
You should obtain a VISA for 30 days to visit Sri Lanka. It costs you $100, and it is possible to get it in advance on the internet.
Sri Lankan Travel Destination – Special Advice
If you are after bustling crazy nightlife, Casual hookup or drugs, you should not choose Sri Lanka as local politicians own many nightclubs and they have strict laws. I advise you against going to them.
Female travelers should keep to a polite dress code at Buddhist or Hindu temples. Your clothes that are revealing can cause offense.
Disrespect to the religions is taken very seriously in Sri Lanka.
Check Your Sri Lankan Travel Destinations & Directions On Google Map Here!