Alberta is a Western province of Canada, which originally in conjunction with Saskatchewan was a district of Northwest Territories until they were established as Individual provinces in 1905.
Now Alberta is bordered by British Columbia to its west, United States Montana to its South, Saskatchewan to its East and Northwest territories to its north. With Edmonton being the Capital of the province, which is geographically centre of the province.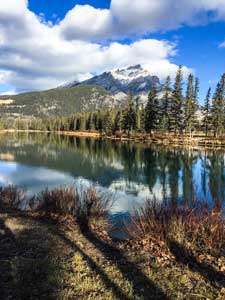 As the fourth largest province in Canada, Alberta's population maintains vastly in the urban centres including Edmonton and Calgary. These modern cities are vastly lively and captivating, upholding a different experience for each individual. The balance of a cultural, expressive and historic province, with festivities, varied attractions, dining and shopping holds much to be desired by many.
Due to its varied landscapes and attractions Alberta captivates a varied population.
As the border of British Columbia and Alberta remains the famous Canadian Rockies there is much to be done and seen throughout Albertas prime tourist destinations. Skiing, fishing, hiking, riding, dogsledding are just a few of the activities taken place in the breathtaking Jasper , Banff, Lake Louise and Kananaskis. More so the beautiful scenery of these areas are beyond belief. With towering peaks, dense meadows and forests, glacial lakes and spectacular waterfalls, these are some of nature's finest creations.
The urban lifestyle in Alberta holds many festivals and activities for  a diverse crowd, including Calgary's annual Stampede, with various rodeos and stampedes throughout the Alberta area. International festivals, entertainment and shopping flow through Alberta's capital Edmonton, maintaining the vibrant and liveliness of the town.
In North Alberta, Fort McMurray upholds seasonal outdoor activities, with fishing, jetskiing, golfing and some of the best views of the Northern Lights in Late september through till may.
Discover dinosaur museums in Grand Prairie and Drummore, and appreciate the farming, agricultural lifestyle and fresh produce through Grand Prairie and Red Deer.
Written by Solo Traveller

 

Emily Matthews

& Images
 

Look up the best hotels deals here!