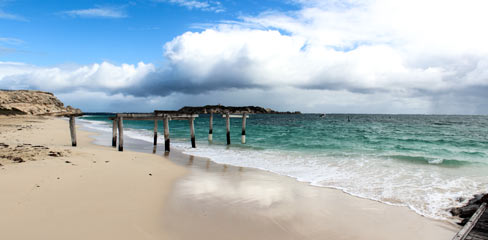 Hamelin Bay is located on the southwest coast of Western Australia between Cape Leeuwin and Cape Naturaliste.
It is approximately 15 kilometres north of Augusta and 30 kilometres south of Margaret River.
 The bay is primarily surrounded by the beautiful Leeuwin-Naturaliste Park, which provides visitors with ample outdoor and forest recreation opportunities.  
The bay is also known for its sting rays, as well as for being the sight of many shipwrecks.
Hamelin Bay was notorious for wrecks many years ago due to the bay's exposure to poor weather.
Hamelin Bay: What to Do
One of the best attractions in Hamelin Bay are the Hamelin Bay sting rays.  Hamelin Bay is one of the best places in Australia to see and interact with wild stingrays.
 The bay is filled with wild stingrays that are gentile and friendly and completely unafraid of people wading into the water and swimming with them.
In fact, once you step in the water, they will swim right up to you and cover your feet.
They are so eager to swim up to people sometimes it seems as if they are about to beach themselves.
Everyday, the stingrays will make regular visits to the beach around the boat ramp and the old jetty.  They can travel in groups of 10, although 3-5 is more common.
The rays can be very large in size, measuring over a metre in diameter.  This is a truly wonderful wildlife encounter that will cost you absolutely nothing.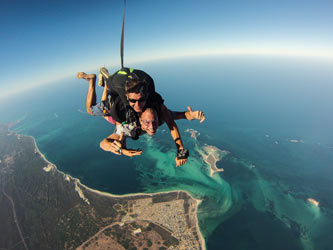 Of course the bay also has a wonderful beach that is great for swimming, snorkeling, or just relaxing.
As previously mentioned, Hamelin Bay is notorious for shipwrecks.
 There are a large number of ships that have wrecked around the bay over the years, which makes it a wonderful place for diving.  
Scuba divers will enjoy exploring these many wrecks and the marine life that now lives around them.
The bay also enjoys close proximity to the beautiful Leeuwin-Naturaliste National Park, which is filled with wonderful walking trails boasting wonderful coastal or forest views and a variety of wildlife.   
 Hamelin Bay also sits within the Margaret River Region,  is one of the finest food and wine regions in all of Australia.
 The area has over 120 wineries, some of which produce some truly world-class wines.
The majority of these wineries have cellars doors that are open for visitors to come and taste their wines.
Many also have cafes or restaurants that allow wine tasters to enjoy some fresh, locally sourced cuisine to pair with their lovely Margaret River wines.
One would certainly be remiss to travel to Margaret River without exploring the food and wine the region has to offer.
Hamelin Bay: Where to Stay
Near the beach, Hamelin Bay has a campground that is bordered by the water on one side and Leeuwin-Naturaliste National Park on the other.
This campground can accommodate both caravans as well as tents.
Referred to as the Hamelin Bay Holiday Park, it also offers ocean view cottages, beach cottages, park cabins with ensuites, and standard park cabins.
Hamelin Bay: How to Get There
        Hamelin Bay is easily accessible by road from Perth and surrounding destinations in Margaret River.
There are also flights to Augusta from Perth and regular coach service from Perth to other nearby destinations.