Chapel Street, known for its gay clubs, all nighters is also the shopping mecca for The Real Housewives of Melbourne stars. An unusual mixed bag, who's interests are kept firmly out of one another's way.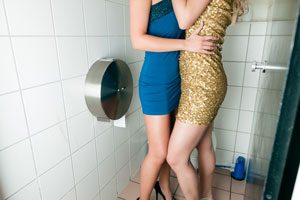 Starting in the north at South Yarra; grand white buildings selling stilettos and designer sunglasses stand loftily whilst further south where Chapel ST reaches the suburb of Windsor;  the streets are tarred with a grittiness, pummelled by the endless drinking that occurs here – for days on end if you are up to it.
The street and Commercial Road (which hangs off a corner at the southern end) is a top choice for the gay community of the city. Chapel Street is home to the celebrated Poof Doof whilst Commercial Road shimmers with gay bars and is packed out at the weekend.
Internationally recognised fashion houses as well as home-grown Melbourne style & Australians beauty specialists makes Chapel Street the ultimate fashion destination for fashion & beauty in Melbourne.
Here is a unique look of popular fashions on CHAPEL ST:  
Circles and Stars
Mom Jeans
Single on Chapel ST
Derby Day is all about "monochrome" fashions
Long Live the Loafer
OFFICIAL Chapel ST Stylist  
Chapel Street: Eat – Drink & Play
Chapel ST is known for lively hospitable street in Melbourne. From the cool, trendy and delicious multicultural restaurants, bars, pastry shops, and cafes in Windsor to the high end, culinary delights of South Yarra.                                                                                   
Look no further for the low down on where to eat and drink. But  Chapel ST.
Also, The Chapel is the most popular among the First date young couples. "A Guide to First Dates on Chapel ST"
First dates are awkward. Can be very stressful. Also, Intimidating. Am I dressed well or too casually? Does my butt sexy look the good, kind of fat or not in this jeans or what ever the dress? Who pays?
I may have to pay for the dinner and drinks?? With all of this running through your frantic little stoopid mind, the last thing you should worry about is where to take this  sexy girl or MAN.
Also, make sure your happy ending too! So, here's a guide  & all information to first dates on Chapel ST in Melbourne City
Best for the the daytime, afternoon, public Place, Tinder Meetup & hook up
Cafes perfect for first dates:
Oscar Cooper 160 Greville St, Prahran
Two Birds One Stone 12 Claremont St, South Yarra
Uncommon 60 Chapel St, Windsor
Bars that are sure to impress and improve your hook up targets:  
Jungle Boy 96 Chapel St, Windsor
Fonda Rooftop 144 Chapel St, Windsor
The Imperial 522 Chapel St, South Yarra
Restaurants that are first date proof of financial capability:
David's 4 Cecil Pl, Prahran
Ramblr 363 Chapel St, South Yarra  
Saigon Sally 2 Duke St, Windsor
 

Don't miss out  this beautiful Street in Melbourne 
Written by Solo traveller Sam Navarathna