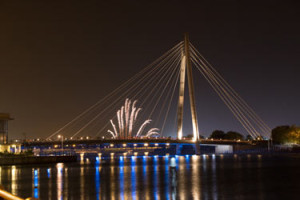 Southport is a suburb and the central business district near the midpoint of Gold Coast in Queensland, Australia.  While Southport is situated away from the traditional tourist hubs of Gold Coast, it still has a number of attractions for visitors to Queensland.  
At one point, Southport was the central entertainment area on the Gold Coast, and the area has a fascinating history as one of the Gold Coast's oldest and most exclusive destinations.  
In the 1890s, Southport attracted Australia's elite for its sideshow theatres and the wonderful pier.
Now, this area, which is just north of Surfer's Paradise, balances being the CBD for Gold Coast, with shopping, dining, and urban living.
Southport info: What to Do
Visitors to Southport can enjoy excellent shopping.
The Australia Fair Shopping Centre boasts over 210 specialty stores and supermarkets.
The centre also contains a fantastic food court with a wonderful mix or restaurants and cuisines as well at the Birch Carroll and Coyle movie theatre, which offers some of the cheapest movie fares on the Gold Coast.
If you don't enjoy malls, you can just stroll the streets where you are sure to find a number of eateries, and boutique shops.
The Brickworks Centre is also a wonderful shopping precinct.
The area is home to the famous Ferry Road Market as well as some of the Gold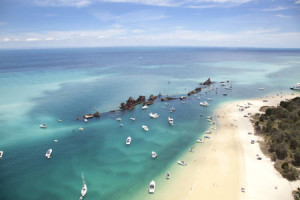 Coast's most successful retailers.
Brickworks is a unique shopping experience that has become a major Gold Coast attraction.  
As you might expect from a CBD like Southport, the area also boasts wonderful cuisine, with a collection of multicultural restaurants throughout the area.
No matter what kind of food you are looking for, Southport has it, making the area truly a heaven for foodies.
If you are looking for a day of pure relaxation, check out the Ripple Gold Coast Massage and Day Spa which offers a variety of treatments that are sure to put you in a state of ultimate relaxation.
If you wan to see some wonderful art while learning about the area's Aboriginal history, stop by Boomerang Art – Aboriginal Fine Art Gallery.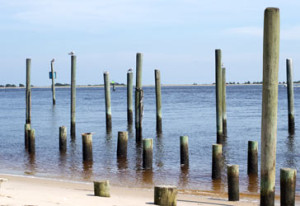 If you want a break from the city life, you can cross over the Marine Parade and into the beautifully landscaped
Broadwater Parklands, which boasts seaside  walking tracks, a water park, and an aquatic centre, completed with three pools, a gym, and a café.
 Additionally, Southport is home to both the Gold Coast Seaway dive site as well as the Scottish Prince dive site, allowing visitors to the area the unique opportunity of literally walking off the city street right to multiple fantastic dive sites.
Where to Stay – Southport
Southport is home to a variety of fine hotels, apartment rentals, holiday rentals, motels, and hostels.
Some of the world's most luxurious hotels call Southport home, making it a great place for an indulgent holiday in a beautiful Australian city.
How to Get There
Gold Coast is easily accessible by air, road, or rail.