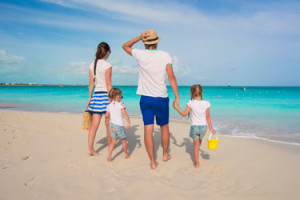 This Gold Coast, Queensland, Australia suburb is a laid-back spot.  Situated right next to the bustling Broadbeach, Mermaid Beach offers visitors a much more relaxed vibe, with beautiful coastline, calm beaches, and family friendly attractions.
Mermaid Beach Info: What to Do
Obviously, there is the beach, which is a beautiful and calm place to just lay back, relax and enjoy the beautiful shoreline.
Take a break and refuel from one of the eclectic blend of dining options, ranging from traditional Australian to a variety of Asian cuisines.
Mermaid Beach is also home to the Putt Putt Golf Mermaid Beach facility, which boasts three themed 18-hole putt putt courses that are sure to delight children and adults alike.
There is the Jungle Trail, a Fun Run, and the Waterways Cove, where golfers can see exotic animals, conquer motorized obstacles, and cruise along the water in a water filled course.  
Mermaid Beach is also home to "Millionaire's Row," on Hedges Avenue.  Here, some of the Gold Coast's most notable residents have purchased stunning beachside mansions.
Whether you are a millionaire or not, walking along this road and taking in the stunning beach on one side and the beautiful architecture on the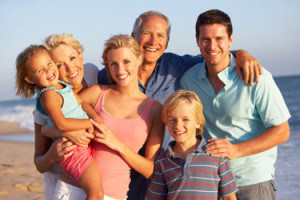 other makes for a pleasant day.    
Where to Stay – Mermaid 
The Beach has everything from caravan parks to apartments to resorts.
The Turtle Beach Resort is great place for families as it has a large pool complete with slides and a playground.
The Montego Sands Resort is also a highly rated accommodation at Mermaid Beach.  If you want to be right on the beach, check out the popular Spindrift on the Beach.
How to Get There
The Gold Coast is easily accessible by air, road, or train.  The Gold Coast Highway, one of the main thoroughfares in the Gold Coast, passes through Mermaid Beach.