Pescador Island – it is located at Tanon Strait, western coast of the Island of Cebu, Philippines. The name was derived from the Spanish word Pescador which means Fisherman. There are thousands of fish on this island that is why they call it as the Fisherman's Island.
It has Coral Triangle of Tropical Marine waters with 5.7 million square kilometres area with 500 species of coral reefs and many marine life species. It makes the Philippines as a world-class destination.
Want some diving lessons? Visit Nelson's Scuba Dive School in Moalboal, one of the most respected diving outfitters. Instructors have complete high-quality gears for rent on Pescador Island.
It is a paradise for divers because you will experience an exceptional beauty of nature's blessing thanks to the Island's rich marine life.
After putting you in all the gear needed for the diving activity the boatman will find a perfect spot for you to dive. Before the activity, the dive master will give you a short briefing.
When you are underwater you will experience one of the most beautiful scenes in your life. You will see some rare kind of marine organisms like Christmas Tree Worms. Their physical appearance is really like an actual Christmas Tree and it has different colours which make them more beautiful.
 Book Best Hostels here 

On the west side of the Island, you will encounter one of the highlights of Pescador Island – a top open underwater cave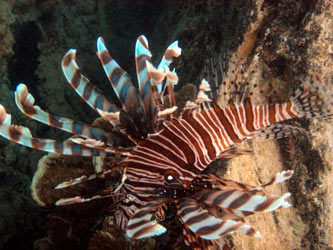 called the Cathedral. It is the home of Sea anemones and different kinds of fish having mutual benefits relationship of protecting each other.
You will also see some soft corals which you will think that they are dancing. Different kind of fish like Lionfish, black tail damselfish, and colourful sea slug that also exists here.
As you continue your adventure, if you are lucky, you will encounter this Dark Giant of the underwater.
The Majestic Whale Shark – once you encounter this creature you can compare its size to the pictures you have seen or imagined. These creatures are preserved and protected by the fishermen even today.
Pescador Island Hotels Booking Here