Moalboal Island – are you looking for the cheapest travel destination in the Philippines? Moalboal is one of them! Not too expensive, yet still great! From Metro Manila, the travel time is around 1 hour going to Cebu by plane. Cebu city is the easiest way to reach Moalboal. You can reach the town by van, taxi or bus from the airport of Cebu.
If you are planning to take a van or taxi from the airport, the fare is a bit expensive and it's a 3 hours trip to reach the town. But if you are on a small budget, a bus is one of the cheapest methods. From the south bus terminal of Cebu city, the fare is affordable as well as the terminal fee. It takes 2.5 hours to 3 hours going there.
Before you start exploring the Moalboal Island you need to find a place to stay, so that you do not have a hard time finding it after you stroll in town. Also, you can relax immediately. Club Serena Resort is one of the most recommended places for you to stay. It is situated in Brgy. Saavedra, Basdako.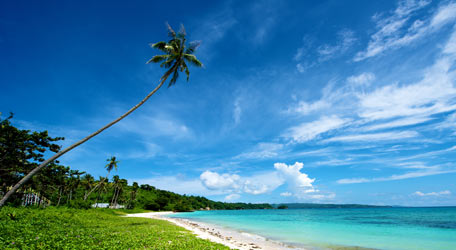 This resort offers chairman's suite with its own pool good for up to 3 persons. There is also an Esters Homestay which is composed of non-aircon rooms.
For the cheaper accommodation, there is one room with private bathroom good for up to 4 persons, same with Moalboal Backpackers Lodge.
Experience the different kinds of activities in the town, Freediving is a very well known water activity in the place. You can join the Wolfgang Dafter which has an introduction to free diving.
Book Hostels Here 
There is a paddleboard Yoga, you can join a group or a one-on-one garden yoga. You can also do 4 hours canyoneering. If you want to try a bike tour, you can rent a motorcycle for ten hours.
Since you are in Moalboal you can visit the white beach of Panagsama, you will also like places like Marine Sanctuaries, springs, Busay cave and the beautiful island of Pescador.
Hungry? Try their budget-friendly meals at food trip express. If you want to eat along the beach, go to the Serena club. There, all of the dishes in this restaurant come for affordable price good up to 12 persons. Their delicious speciality is the special salad which has candied walnuts, lettuce, cucumber, grapes, tomatoes, and their famous mangoes.
Before the end of the day, don't forget to experience nightlife there at the Chili Bar and play pool at the ultra-casual chilli bar with locals and tourists.
Book Hotels Here