Guimaras Island's Alobijod Cove is the most popular resort in the area. Iloilo is the nearest place in Guimaras, therefore you just need to take a boat ride from Iloilo to San Pedro Jordan Wharf Guimaras Island. The ride takes about 15 to 20 minutes. From the Wharf, you can take a tricycle, jeepneys or you can rent a minicab or a van to get to your destination.
Upon your arrival at the Island Cove in Guimaras, you can enjoy roaming around the area and exploring some of the breathtaking resorts surrounding the island. Those are for instance Raymen Resort, Natago Beach, Canyon Cove and others.
In Alubijod resort, you enjoy swimming, snorkelling, boating and diving. There is also a boatman who offers boating services at the beach. The place is also known for its marine species waiting for you to be explored.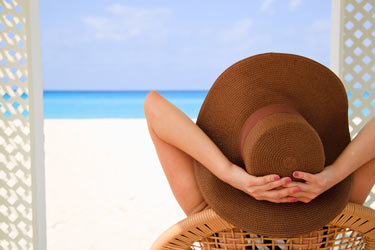 Natago beach is a hidden paradise on Guimaras Island where you can enjoy scuba diving and fishing.
Aside from that, there are beautiful tourist spots in the island Cove of Guimaras. Those will surely make you fall in love.
You can visit the Oro Verde Mango Plantation, the tatlong pulo beach, and the Guimaras Wonder Farm.
You can also visit several caves: Higante cave, Pirate Cave, Hurot-Hurot Cave and Daliran cave. Visit the turtle sanctuary and enjoy feeding the small and big turtles!
Hostels Booking Here 
Besides Rayman resort, there are some other recommended places where you can stay near at Guimaras. Those are Valle Verde Mountain Resort, Zemkamps Chalet, the Shirven Hotel, the Jannah Glycel Beach House and the Clara beach.
Gyimaras Island is a perfect destination to enjoy your family holidays on a white sand beach, while eating fresh sea food and drinking freshly made sexy cocktails.  Enjoy looking at crystal clear water waves, walking on the beach during beautiful sunrises & golden sunset.  
 

Guimaras Island Hotels Booking Here