Mines View Park can be found in Baguio, which is the summer capital of the Philippine. It is a place where you can escape from the hot weather in Manila. During peak months, many tourists visit this place to enjoy the cool weather even though it is really crowded. The Mines View Park is also one of the pride of Baguio due to different attractions and the delicious smell of grilled squid and corn at the cobs that will make you hungry.
A relatively long stairway down to the view deck, there are many rows of small stalls that sell a variety of souvenirs like key-chains, T-shirts, native bags and accessories.
You can rent Igorot costumes for a cheap price and there is a horse that you can mount and take a good picture.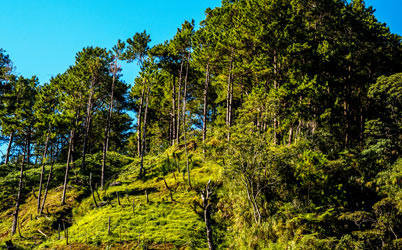 Many tourists are impressed by the beautiful views of Mines View Park.
There are benches where you can sit to rest and enjoy the view. Another attraction from the park is the view that is close to the mountains, you can rent binoculars so they can see the spectacular landscape.
But take note that if you are planning to go there, make sure to go earlier that day to witness the wonderful place. Sometimes it may not be visible because of the fog but it usually happens during the afternoon. Surely you will love to take a pose with the sweet St. Bernard, this is one of the most popular attractions for visitors.
Your visit is not complete if you didn't stop at the Good Shepherd Convention where you can buy the famous strawberry jam, cashew brittle, peanuts and other sweet goodies.