Waigeo Island is located in the west of Papua the eastern province of Indonesia. It is between Halmahera and about 65 km to the North. It is the largest of the four major islands of the Raja Ampat.
It is the nearest island to Sorong which is the access point to all the islands of Raja Ampat. Waigeo is the island among other islands that is accessible by public transportation. Wasai is the capital of the Raja Ampat regency.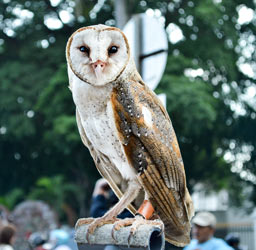 The cheapest accommodation from hotels to homestays is available at Wasai. It is said that it has the lowest accommodation rates in Raja Ampat.
In 1997, the island became the site for pearl farming. It is located in Aljui bay wherein they produce protected waters for oysters to mature until developed and harvest the pearl later on.
Waigeo island Aljui bay is not only the pearl farm but it has towering cliffs and a cliff burial site.
Waiwo beach is accessible since it is the closest from Wasai. Snorkelling in Waiwo can be fun since there are fish that is accustomed to human for interaction. You can enjoy swimming with the fish. Divers can also rent diving gears at the tourism office.
In the south of Waiwo (Pulau Saonek) traditional houses is the attraction. Tourist can also rent motorbikes to drive to the hills in the west and enjoy the view.
In the west of Pulau is a smaller uninhabited island (Saonek Munde) which has two waterfalls, if you are into hiking, the hiking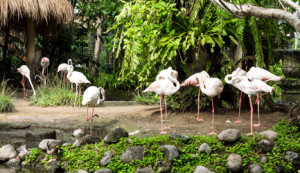 trails wait for your adventure.
The Brush Turkey is a must see and can be seen at Mayalibit Bay. Mayalibit Bay is a large narrow bay with towering cliffs. It offers some unique looks over other bays.
The white dolphins await every diver to swim this gentle creatures with. The Mayalibit is where the cultural and spiritual areas of the indigenous Mayans of Raja Ampat are located.
In the village of Saukorem, tourist can enjoy the outstanding beauty of this world through bird watching.
The large bay in Kabui will welcome tourists with its shaped rock islands and it is the best place for kayaking. You can reach the island from Jakarta flying to Sorong.  You can also take an international flight from Singapore via SilkAir to Manado and from Manado to Sorong.
Domestic flights from Makassar or Manado are also available. From Sorong, Jeffman airport, you can rent a transportation going to the port of Sorong and it will take you around 2 or 3 hours of boat ride going to Pulau Waigeo Island.