Mount Sumbing is one of Indonesian volcanoes located at Central Java . Standing 3371 meters above sea level, with formed hot springs at the southwest foot of the volcano, and 180 meter long crater lake, it is located administratively in 3 countries, and ranks third highest mountain next to Mount Slamet and Mount Semeru.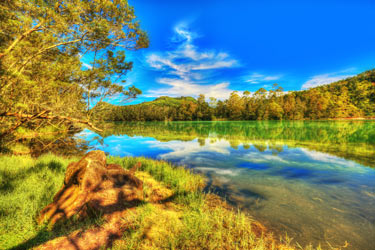 On a fifteen minute drive from Kledung is Trails Cleft via Garung Village, a 7 km steep trail, can be the path for hikers wherein there's a hotel you can check in to for your luggage, and to take some rest before getting into the hike.
Mount Sindoro can also be a base starting camp whichever hikers prefer to. Same have beautiful sceneries along the hike.
Guides are accessible thru Garung basecamp or at Kledung pass hotel. From the basecamp it will lead you to the trail through farmland. You can choose from old and new routes which of both join together at places further along the hike.
Yet guides prefer taking the new route for the old one has missing signposts which can confuse hikers and can lead to losing ways and water sources are better on this route.
There are various places that can accommodate 2 to 3 tents. On the way further can be found a slightly larger camping area and a monument of a hiker who died at Mount Sumbing.
Cepit Village is an another basecamp near Pagergunung Village, a longer trail compared to Cleft and has no water along the route so hikers have to take plenty of water with them.
This route somehow leads directly to the crater which would take for about 7 hours. The peak is often visited because it's a bit difficult to reach but if reaching the top was really your goal, you must mention it to your guide at the start of your climb.