The Mount Merbabu is known as the mountain of ashes that possesses it's own charm that is surrounded by thick forest which shows a proof that the mountain is a real volcano. The name Merbabu comes from the combined words Meru meaning mountain and awu or abu meaning ash.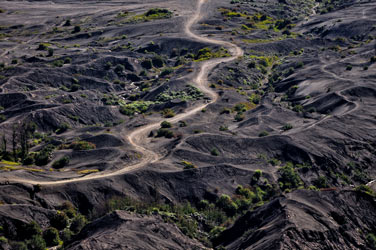 Most tourist say that climbing this highest peak mountain is not easy, because the mountain is covered with weeds and the steps are made in the clay ground. but it's not. It is really fascinating because it gives you more thrill.
Upon your arrival at the top of the mountain, you can see the view of the valley of selo from Mount Merbabu.
You can also experience to walk over the ridges and high plains with a strong and cool wind. Explore the beauty of the mountain and you can take pictures in differents angles in different nice backgrounds. Enjoy trekking at the treeline going to the peak of a mountain.
Aside from that, there are different views that you can see from the summit of Mount Merbabu. You can see the natural beauty and the enchanting
places.
To the south you see Gunung Merapi, from the north is the Gunung Telemoyo and Gunung ungaran, on the west you see Gunung Sumbing, Gunung Sindoro and the Dieng Plateau and to the east is the Gunung Lawu.
In this kind of activity, you need to bring your own food and drinks during your adventure on the mountain. The entrance fee is about IDR 10000 per person.
For travelers who want to spend their vacation for at least 2-3 days they can get the cheapest accommodations nearby the area. There is a limited accommodation available in Selo and Koping.
The place is safe and they provide a complete meals for the visitors. They also have a great facilities and friendly staff.