In 1883 the Mount Krakatoa volcano erupted that killed more than 40,000 people and it was considered as the loudest eruption recorded in history. Panjang, Sertung and Rakata are the 3 islets that only left after the eruption and is part of the volcano.
The original name of this volcano is Krakatau which came from the noise made by the white parrots living in the island. There is the Child Krakatoa or Anak Krakatau which a new island born in 1927.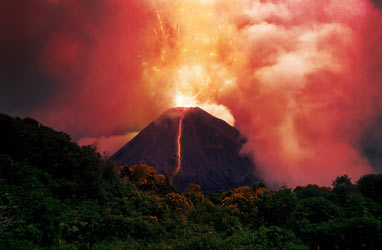 In Mount Krakatoa  National Park, you can do some fun and exciting activities like trekking in Rakata, wildlife spotting, lounging on the beach and snorkeling. You can also dive, swim and surf in Sertung Island.
In Panjang (Krakatau Kecil) Island, you can see unspoiled coral reef along with its amazing collection of fish and Marine life.
Within the area, you can see all unique collection of flora which composed of 61 Pteridophyta, 206 kinds of fungi, 257 kinds of Spermatophyta and 13 kinds of lichens. You can also explore some of the animals that inhabit of the volcanic island such as sea turtles, snakes, bats, lizards and others.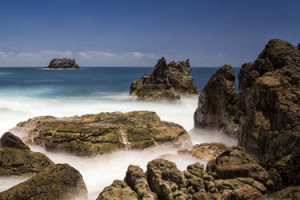 The place has no food stalls and restaurants to eat, so travelers should prepare their own food and other necessary stuffs.
The place have hotels that can be found in the town of Kalianda, South Lampung District.
Hotel Amarta Agung Indah is the most recommended place for the visitors.
Aside from that, there are several comfortable  villas and cottages near at Sebesi island which you can see the perfect view of Mount Krakatoa .
If you came from Java, it is accessible from Jakarta, to the province of Banten, it takes 1 and a half hour to travel, while from Sumatra its main entry is in Bandar Lampung that consumed 45 minutes to travel.