Mawun Beach, located in Tumpak Village, Central Lombok District, about 8 kilometers away from Kuta Beach, it is a half moon or a horse shoe shaped beach with two hills on the west and east side of the bay.
It has a crystal clear water and fine sand with a big tree which is a perfect place for relaxing, swimming and surfing.
This Mawun Beach was one of many beaches which are not yet recognized much. It is not a bad news but an advantage for the visitors to see, experience and fully enjoy this beautiful majestic beach because it is not crowded, it will make you feel like you owned the beach and the admission is free so you will not spend even a centavo.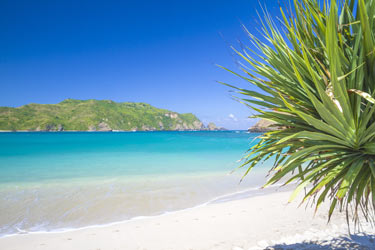 You can do lots of activities in Mawun Beach, doing sun bathing, walk along the shore and swim.
The water is so clear and blue and has a fine and white sand.  If you want some thrill on your adventure, also try to climb both of the hills from the east and west side of the beach to have a wonderful view of the place.
This place is great for photo shoot or just taking picture of yourself or by group. Since the admission is free you can stay overnight if you want to try camping.
There are also few warungs nearby, warung is a type of small family owned business where in beach they also served home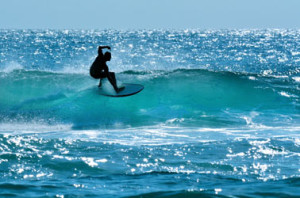 cooked food.
The famous warung in this place is the Dean's Warung where they serve Nasi Goreng or a fried rice, Mie Goreng or known as a fried noodles, different kind of fish, Chicken Curry, Beer and more all around for four dollars.
After your meal there are local kids that will sell you a freshly cut pineapples for dessert for one dollar.
To get into Mawun Beach from a public transportation or by a private car if you have one to five hours travel time.
It is about 60 kilometers from Mataram City, Lombok Indonesia. A little tip for you, if you have private car, prepare its condition to avoid spending for public transportation and to save time travel, bring snacks to consume during the trip.
You will surely enjoy in this place, so what are you waiting for? visit now and experience this uncrowded beautiful beach. Fall in love with the place and the lovely and friendly people.