Piton de la Fournaise tourist attraction located on the east side of the island and occupying almost 40% of the total superficy of the island, the "Piton de La Fournaise" (Peak of the furnace) is one of the most active volcano of the world.
The volcano is the result of a hot spot which would also be at the root of the Mascareignes and Chagos archipelagos but also of the Maldives and a part of India (The Deccan Traps)!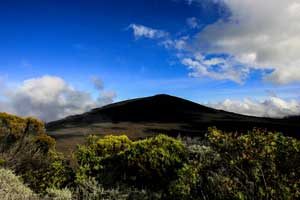 Before accessing the enclosure, you will have to cross the mythical "Plaine des sables" lunar and desert-like decor. Once you reach the "Pas de Bellecombe" (caldera's rim),a view of the Piton de La Fournaise appears before you.
If you wish to go up the summit, be sure to be well prepared! Take enough water, food and clothes to protect yourself against elements.
As a matter of fact, the weather can change very quickly so you should bring: a raincoat, a sweater, pants, hat, sunscreen, shades and good walking shoes as scorias can be very sharp.
At the beginning of the trail leading to the summit, there is a reddish crater, the Formica Leo, named for its similar shape to the pitfall built by the antlion.
Buy the best camera and outdoor gear before travel 
Piton de la Fournaise is the best tourist attraction on Reunion?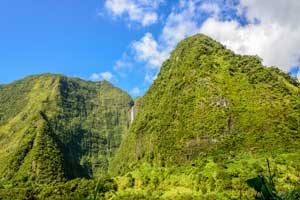 A round trip takes roughly 5 hours. If you are lucky enough to be on the island during an eruption, do not miss the opportunity to go watch it! Be warned though, you won't be the only one on the road willing to admire this unique show of mother nature.
Traffic jam can be humongous and locals don't mind leaving their house in the middle of the night or even camp on site to enjoy the eruption "by night" which is way more beautiful than during the day, the reddish color of the flowing lava against the blackness of the night!
Be reminded that because of the altitude, nights can be very cold so bring enough layers of clothing to stay warm.
If you wish to learn more about volcanology, you can make a halt at the "Cité du volcan", a museum located at "La Plaine des Cafres" near the road leading to the entrance of the volcano.
Book the best hotel deals here