Holiday in Sri Lanka Itinerary is for EIGHTEEN DAYS. Well. The Itinerary is including destinations and attractions. Also, how To Spend EIGHTEEN DAYS Holiday In Sri Lanka. By The way, Sri Lanka Railways are a great way to cross the country and see the best of it and have the best possible island dream Holiday In Sri Lanka! A holiday in Sri Lanka can be cheap or end up eating with silver spoons. So, we can make Holiday in Sri Lanka Itinerary either way. So, we spend in Sri Lanka for almost Egiteen Days. And it was a great one. Then, We are happy to provide a complete guide to your holiday to cover most of the excellent places in Sri Lanka. Holiday in Sri Lanka Itinerary, attractions, and destinations Information below.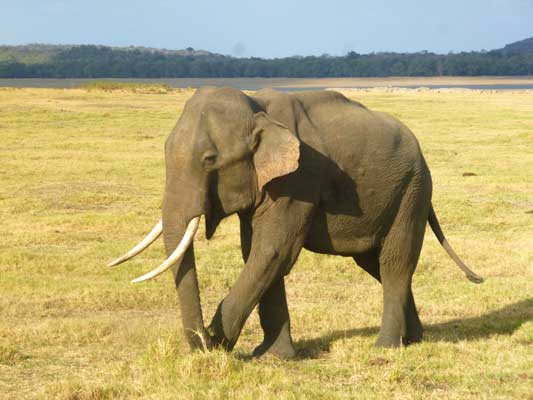 First of all, Why Holiday Sri Lanka?
We did little research through the internet on the Google search engine. By the way, Sri Lanka was on the top of the list as the best place to travel. So, eventually, we pick the pearl of the Indian ocean—the Island Nation Sri Lanka to Travel. The country is a beautiful, colorful with exotic smell and wilderness carpeted with lush green tea leaves Place. By the way, tree of us, I'm from Australia Ex Sri Lankan and the other two from France.
HOLIDAY SRI LANKA ITINERARY
As we are from diverse backgrounds, we have chosen a bit of all, such as wildness, beaches, natural views, mountains, adventure, photography nightlife, and much more.
Day One – Arrived at Colombo Airport
We flew to Colombo separately; I book Qantas and Sri Lankan Airlines from Perth, Australia. My friends Lessa and Sela booked Emirate from Paris . By the way, I flew to Sri Lanka early morning. And I booked two hotel rooms in Negombo. After All, My friend came to Sri Lanka around 5.30 pm in Sri Lankan Time.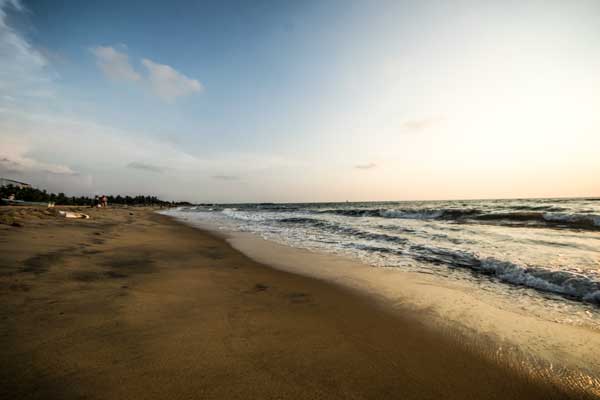 Get to Negombo from the Airport
Colombo International Airport (Bandaranaike International Airport) is located in Katunayake, which is around 7.5KM. I have found this Eco Taxi Renting Sri Lanka in Negombo, and it cost me around 1200.00 LKR. USD10.00.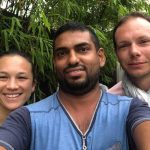 Leel well experience driver in Sri Lanka you to have safe travel around the Island.
Bandaranaike International Airport in Sri Lanka?
Bandaranaike International Airport (airport code CMB) at Katunayake, Sri Lanka.
Is the Second International Airport in Sri Lanka?
Yes, indeed, it is located in the South of Sri Lanka. The name is Mattala Rajapaksa International Airport.
What Airlines Are Flying to Colombo Sri Lanka?
Well, the national carer is a member of Oneworld. So, many international airlines are flying to Colombo, and the major ones are below.
Indonesian airline
Air Oman
Maylasian Airline
Qatar Airways flights
Japan Airlines flights
Delta flights
Cathay Pacific flights
Korean Air flights
Kuwait Airways flights
Turkish Airlines flights
China Eastern flights
Ukraine International flights
Air India flights
Air Asia flights
Pakistan airline
Bangladesh
Full Second Day in Negombo
After all, our Holiday in Sri Lanka began here in Negombo. We were the Negombo beach hotel for two nights. The hotel has all you need. Great swim pool is sat on the beach, SPA, and nice room with great sunset views over the Indian ocean. We were hanging around on the beach during the day, and we went out in the afternoon in Negombo. We checked out some of the Negombo nightlife places. Moreover, the Negombo beachside is offering excellent dining outlets you to choose as you like.
Day Tree Sri Lanka Itinerary
Day tree early morning, we left Negombo. And we drove through the Northwest coast of Sri Lanka up to Kalpitiya Peninsula. Also, we stop at Marawila Beach and the chilaw city. Well, Firstly, Marawila Beach, then, Chilaw town, and the last was Kalpitiya Peninsula.
Marawila Beach
Munneswaram temple is located 3km from the town on Kurunegala Chilaw Road.
Chilaw Beach
Our Real Holiday Sri Lanka on Kalpitiya Peninsula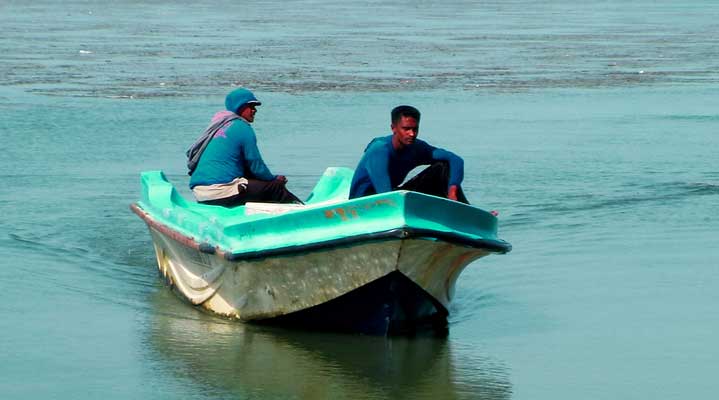 Can you see that? It's a popular dolphin sighting site in Sri Lanka. By the way, many a 12 little Islands are ready for tourists in the Kalpitiya Peninsula. The entire area is offering great sand beaches.
HOLIDAY SRI LANKA ITINERARY – Day Four
We left early in the morning as soon as the sun popped out high enough in the sky. We rented a car with a local driver (to make things easier). By the way, it is one of the favorite ways for this journey and headed up a bit north to Kalpitiya. Then, We were touring Up to Wilpatuwa National Park. The Park Is a popular place to see Sri Lankan Leopards. By the way, Sri Lanka is home to many as world number one Leopards population density.
Safari Tour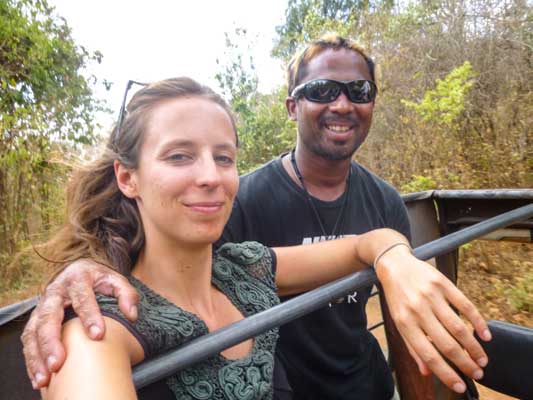 During our safari tour, when our driver took us through this beauty full of natural lakes. We got the chance to witness some stunning views accompanied sometimes with crowds of peacocks and eagles or other times with plenty of lizards, a herd of wild pigs, and also deer. A couple of times, we were even so lucky to spot some fascinating animal species such as water buffalos, elephants, and one scary mugger crocodile. We truly appreciated that the park is itself was not that packed with tourists so that we could enjoy the atmosphere to the fullest and undisturbed.
Wilpatuwa National Park Best Hotels
Day Five in the Cultural Triangle
The cultural triangle is comprised of tree old Kingdoms of Sr Lanka. By the way, recorded the most former on is Anuradhapura, the second one is Polonnaruwa, then, the third one is Sigiriya Rock Fortress. By the way, We started in Anuradhapura. The Kindom is a beautiful ancient city with a population of over 50 000 people. It is is located around 200 km north from Colombo right along the Malvathu River.
Anuradhapura is steeped in history and even nowadays still considered a sacred place. It is said that the city was established by cutting the Bodhi Tree (tree of enlightenment) brought there by Sanghamitta – the founder of an order of Buddhist nuns in the 3rd century B.C. As we were a little tired of sitting in a car or another moving vehicle, Jim decided to make a little surprise for me. The most imposing and authoritative site for us was the gorgeous white painted Ruwanwelisaya, the holy stupa, with its unique architectural design. We also loved the Bodhi Tree Temple, which belongs to one of the most sacred places in the world; the Twin Ponds, which are beautiful bathing pools.
Dambulla
After Anuradhapura, We were head down to Dambulla as we well planned holiday in Sri Lanka Itinerary.
Sigiriya Rock Fortress
Sigiriya Rock Fortress is one of the essential places in country history.
Sri Lankan in Sri Lanka generally referred to it as Eighhth wounder of the world. The fortress complex has significant archaeological importance. So, it has been attracting thousands of tourists every year. It is also listed as the most visited tourist destination in Sri Lanka. Our next stop was Sigirya, the remaining city of the cultural triangle. The Kingdom is dominated by the palace built by King Kasyapa (477-495 CE) on the top of the massive rock, which is now known as the Lion Rock. And is Sri Lanka's most visited historic attraction. We were able to see this magnificent rock fortress from a considerable distance already while approaching the city, and it honestly left an impressive memory.
In the afternoon, we moved further south to get ready for one quite exciting trip. Also, a few other attractions I would recommend as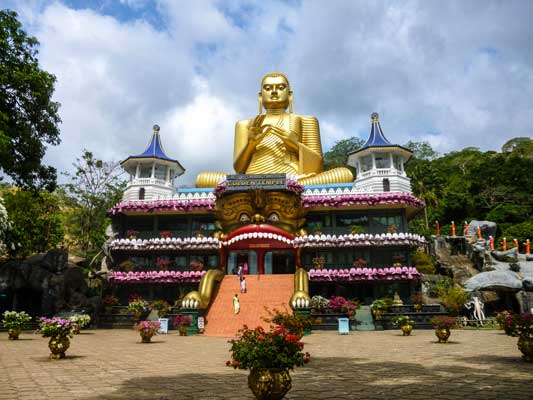 Pidurangala Rock Climbing
Pidurangala Temple
Dambulla's famed rock cave temple
After all, We stayed overnight in Dambulla town, The hostel was Heritance Kandalama, and it was one of the best in Sri Lanka.
Polonnaruwa Sri Lanka
Even though we well planned our holiday in Sri Lanka Itinerary. We already felt behind, but we have a good time.
Day Six in Sri Lanka Polonnaruwa
We had a feeling like someone was trying to hide this town inside a thick jungle in the North Central Province of the island. Here again, we decided to strive for an excellent balance of visiting beautiful monuments and enjoying the incredibly tasty cuisine only Sri Lanka can offer. Polonnaruwa is also a lovely garden town rich in history, which is visible on every temple, statue, or monumental ruin of this proud UNESCO World Heritage Site. The Royal Palace, the Gal Vihara, the King's Swimming Pool, or the Sacred Quadrangle were simply stunning and worth the trip!
Heading to East Coast
After Polonnaruwa, we drove to the East coast of Sri Lanka. The East coast is a popular beach destination.
How Did We Get There?
It was around 3 hours driving distance. (Two h 46 min (143.3 km) via A11 and Ambepussa – Kurunegala – Trincomalee Hwy/Ambepussa – Trincomalee Hwy/Kandy Rd/A6)
Nilaveli Beach
We already free booked the beach hotel on the Nilaveli Beach. And we stayed overnight.
Day Seven Holiday Sri Lanka Itinerary
Fortunately, we were on time day seven holiday in Sri Lanka Itinerary, as we planned earlier. So, early morning we had breakfast. Then We walked down to the beach. I looked to buy boat tickets and national park entry tickets to Pigeon Island National park.
Pigeon Island National Park
The park is the second-largest marine park in Sri Lanka. It has excellent white sand beaches, snorkel, and scuba diving. So, We all spend until afternoon.
Day Eight on The East Coast
We got up very early morning on day eight. We started driving down to south through the east coast to Arugam Bay.
Arugam Bay
Arugam Bay is the most famous place to suffer and a little party town in Sri Lanka. The nature of the location and small party town atmosphere, we discuss to get a very solo travel cultural place to stay. By the way, So, we booked the Bay Dreams Beach Hotel.
Bay Dreams Beach Hotel is located right on Arugam Bay. It is from the beach at 100 m only. Also, Bay Dreams Beach Hotel provides accommodation with a restaurant, free private parking.
Hook Up on The Beach of Sri Lanka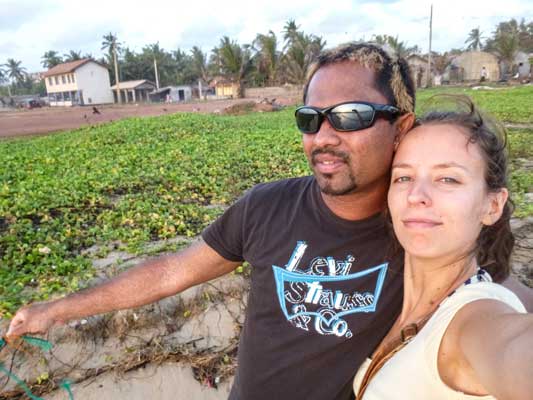 We have been traveling for the last eight days, and I need some pussy. And my friends need different dicks too. So, We went out to get a few drinks and sat on the beach. Few girls are walking past us, and I started to chat with one chick from Sweden. Later on, Lessa and Sela hooked with 2 English backpackers. Well, not a bad night at all. I have done one my of hook up fantasy in Sri Lanka.
HOLIDAY SRI LANKA ITINERARY – Day Nine
Day nine, we left the bay. It was hard to say goodby all we hooked up in the night. But with promised to see each other later. So, we drove down to Yala National Park. We have to reach to Yala National Park safari gate around 10.30 am. We hired a jeep, and we spend around 3 hours in The park.
Yala National Park
Yala National Park After we took the well-deserved rest for the remaining time of the previous day, we moved our sore human shells to a moving vehicle. We drove a long way even more south – directly to the beautiful and well known Yala National Park.
The second Destination was Ella on the same day.
We left Yala, and then, We drove up to Ella. And We booked Zion View Ella Green Retreat. The hotel is located in Ella around 2.7km from Demodara Nine Arch Bridge. By the way, the hotel offers a restaurant, free private parking, an outdoor swimming pool, and a bar.
Well, the hotel was great, and the nature of Ella fabulous. So, we decided to stay for two days here.
How Beautiful is the Ella in Sri Lanka
The best way to describe Ella is a small layback village town in the forest and surrounded by the hilly landscape. The Small village town touristic attraction setting at 1000 meters above sea level. The Ella town offers a peaceful and spellbinding beautiful green countryside, that's the most delicate part of Ella.
Day Eleven
We left Ella as usual early morning. Then We drove our car up to Nuwara Eliya. The hill town is famous as Little England. Beautiful little townhome to the best nature in Sri Lanka.
Lake Grogory Park
Lake Grogory
Hakgala Botanical Gardens
We booked Little England by Celeste. One of the oldest and historical hotels in Nuwara Eliya. The hotel is located in Nuwara Eliya, 2.7 km from beautiful Gregory Lake. Also, Little England, by Celeste, offers accommodation with free WiFi and a small garden. Well, each cottage unit has a fridge, a fireplace, a seating area with a sofa, a flat-screen TV and a private toilet with shower.
Day Twelve
By the way, Our Holiday in SRI LANKA ITINERARY was on time. It was a little hard to manage our time and see all the beautiful attractions. But nature. A tree of us loves to see pure nature other than human-made structures. So, Day twelve, We drove down to Horton plains National Park.
Horton Plains National Park
The Horton Plains step comes to a sudden end at World's End. A stunning mountain is that plunges 880m. The walk here is 4km, but the trail then loops back to Baker's Falls (2km). Then you can continue back to the entrance (another 3.5km). By the way, a Total of 9.5km round trip takes a leisurely 3.5 hours. Unless you get there early morning. Also, the view from Worlds End is often obscured by heavy mist, particularly during the rainy season central Sri Lanka from April to September.
After all, we spent time in Horton Plains. And we booked the Bambarakanda Holiday Resort. Well, the Holiday Resort is situated 13km from the National park. The exact location is in Kalupahana. It is boasting a 24-hour front desk; this property also provides guests with a restaurant. The hotel has family rooms. If you drive from Nuwara Eliya is 47 km from the hotel, while Bandarawela is 32 km from the property.
Day Thirteen Holiday SRI LANKA ITINERARY
Well, we are almost the end of our tour. We left here early morning. So, we drove down to Galle. It was a long drive, and we only stop for lunch and a few other stops for short rest. By the way, we chose to stay at Le Grand Galle By Asia Leisure. It is a five-star property. Also, it was the very first luxury hotel in Sri Lanka, which we slept.
Holiday Sri Lanka in Galle in a Day
Our last real day was dedicated to a smaller fort city Galle in the right bottom of the island and a couple of beaches along the southern coast.
Given instruction by the information center and equipped by a city map, we decided to explore the main attraction first – the fort.
Memory At Le Grand Galle By Asia Leisure
Well, One my mate who traveling with, she got a vibrant tree way hook up here. What happened? We were check-in and came down to the bar. There was an American couple, and my mate stared chat with them. After all, then went to a room together. By the way, we were here for two nights. And drive around the south coast of Sri Lanka. Well, we ended up in Mirissa and back to the hotel after sunset.
Holiday Sri Lanka Itinerary – Day Fifteen
Day Fifteen will be the end of Holiday in SRI LANKA ITINERARY as our most favorite destination. Well, it is Hikkaduwa Beach. Surprisingly, Hikkaduwa is the most popular beach as well as the Hikkaduwa marine park very famous among western travelers.
Hikkaduwa Beach town is considered as one of the best party destinations in the Island nation of Sri Lanka. The beachside is famous among young backpacker travelers to get sex on the beach, hook, and party. Some of the best places to party in Hikkaduwa are
Mambo's Place
Vibration Music Bar
Top Secret Beach Bar
Funky de Bar
By the way, Hikkaduwa is a must-visit place for those seeking a vibrant party atmosphere sex on white-sand beach fantasy. After all, we have decided to stay here on the beach for lazy tree days. Well, we booked at International Beach Hotel & Restaurant right on the beach.
Holiday Sri Lanka Itinerary – Party Time
We went out for two nights. Ones we were Mambo's Place. We all picked backers each and came to the same room. For instance, all-girls stared moan. Well, one of my friend's most lauded moaned bitch.
HOLIDAY SRI LANKA ITINERARY – Day Eighteen
Well, we left around 12noon Hikkaduwa. Then, we drove through the South coast of Sri Lanka to Colombo Capital. We didn't spend much in Colombo at all but few houres in Galle Face and around. Then, we down to the Airport and said goodbye. Warm-hearted people. I can't wait for our next holiday in Sri Lanka!
Online Visa for Sri Lanka
All tourists from the USA, UK, Europe, Australia, NZ, Canada, and a few other countries are required to apply for an online Visa. By the way, some African, Asian, and Middle East nations have placed the application Sri Lankan Diplomat office, physically in their countries. By the way, please, go to the Sri Lankan government website to check your qualified online citizens.