Doha Qatar Nightlife in Expats Eyes
Qatar is a Muslim Nation in the Middle East and highly influenced by Islam law. By the way, It is prohibited to have sex without getting married in Qatar under old Islam law. On the other hand, all social engagement laws only for poor people. Rich Qataris can get escort services or going to Europe and America looking for sex in west.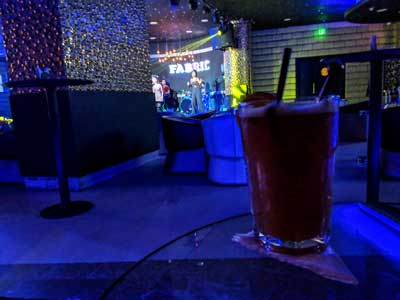 Doha Qatar Nightlife Culture!
Nightlife in Qatar may not appear fascinating as in the western, Asia or Eastern Europe as far as new tourists are concerned.
There are restrictions and regulations during the night in Qatar same as any other countries or just as in other Arabian nations. However, the religious inclination is another reason for the lack of vibrancy in nightlife in Qatar. Religious idealogical ideas profoundly impact on day to day social integration in the country. Such as romantic behavior openly, kissing, holding hands & walking and much more. Luckily, Qatar as a modern nation is slowly moving away from radical Islam.
Majority of local here follow Islam in Qatar. But outside of Qatar. By the way, it is forbidden from consuming alcohol under Islam Law. Therefore, except for a few posh hotels, alcohol is usually off-limits in Doha.
Where Can Tourists go for Nightlife Fun?
There are some particular locations where tourists can enjoy clubbing, sex, kissing, hook up or dancing with hotties ones at night time. With a large domestic population and significant tourism as well as expat population, there are several hotel bars for visitors to the region. Nightlife bars and clubs located around the hotels in the city, each of which, can give you a different nightlife experience.
Time has changed; the Oil price is down. All businesses are s, and the nation needs tourism badly. Qatar isn't able to attract tourists without proper entertainment and freedom.
Doha Qatar Nightlife Bars and Bars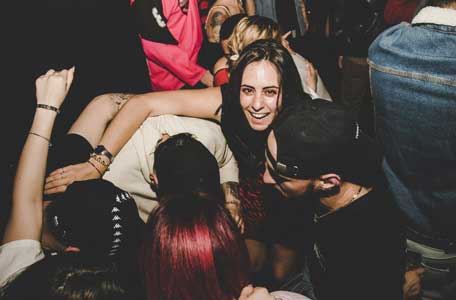 The Pearl
Pearl outlet is the only club Doha Qatar Nightlife for the night in the city. The building is a two-story, with three bars and a large dance floor. The Pearl Club considered as the prime hotspot among Lebanese, Turkish and European tourists as well as Expats in Qatar. Only the problem here, only members are allowing. But allowing two nonmember male guests for each member.
Qube Clubs
The club is holding the popularity as adventurous nightlife spot in Doha and the busiest. The clubs located at Radisson Blue Hotel. I like to say there may Qatarion hookers also hanging around if you are looking for local meat. Also, many Indians are coming to the bar and Bollywood may taking over Hip hop Music.
Iris Doha
New Brand in Doha. Newly outdoor lounge at Sharq Villag in Doha. Believe to be a top market club with all you need. Many ladies from Russia, Ukraine, Romania, the Philippines, and Thailand are waiting for western tourists. The club offers the best deals for ladies with unlimited beverages.
Sports Bars
The bar located on the top floor of the Rydges Plaza Hotel is the Australian's Bar with mate culture. Scores, and footy on the TV screen. Every Wednesday is Ladies Night with free beverage drinks just for Ladies.
Irish Harp
If you are looking Traditional Irish bar in Doha Qatar Nightlife fun. This club is the best one in Doha. The place offers a verity of Irish beers and many Europeans hang around here. Also, few Eastern Europeans hookers waiting to get a hook.
Nobu Bar
Is not sure the part of Four Seasonal Hotel but located next to it. Without any Argument, it is one of the most ambitious night out a spot in Doha Qatar.
Live music in Doha Qatar Nightlife
Paloma
The club is holding the popularity as one of the oldest night clubs in Doha.
If you in middle age and looking for low profile night out with live music, few fancy drinks and get a hookup? The club will be waiting for you to fantasy.
Music can be changed every night. Also, the range of music will be playing from the 80s to the latest. Ladies night can be quieter here, but some aged hooker can be found.
Crystal
The crystal Clubs Hippest style venue you to feel New York night out in Doha. Beautifully made purple & gold interior, hip hop music with dancing beats until early morning. Many American and African communities are hanging around here.
There many other clubs and bars are waving the hand for tourists – Illusions, Jazz Club at Oryx Rotana and The Club at St. Regis.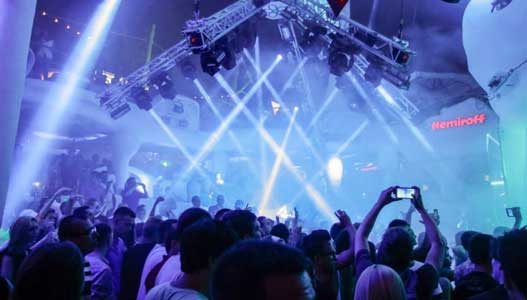 List of best hotels to have Nightlife fun in Doha. Booking.com
Fahrenheit – Horizon Manor hotel
Le Club – Mercury Hotel – Popular for Doha Qatar Nightlife
Gravity – Gokulam Hotel
Qube – Radisson Blu – Popular for Doha Qatar Nightlife
Orion – Radisson Blu
Bubbles – Raddison Blu
Bollywood – Grand Regal – Best 3 stars Hotel
Dubal Tree – By Hilton – Popular for Doha Qatar Nightlife
Irish Harp – Sheraton
Admiral Club Ritz Carlton
Strata Lounge – Intercontinental – Best of Doha Qatar Nightlife
Paloma – Intercontinental – Best of Doha Qatar Nightlife
Diversity of Nightlife
Qatar is like other countries in the world, And it has a unique tradition & culture, and that all its individuals believe in faith in the value of diversity and vibrant multiculturalism. Specialize Foreign skills workers amount to over 87% of the national population with many Indians being the most significant community. Other than that, Many South East Asian, Africans, South Asians and Europeans, and American are popular as professional jobs holders.
Hookers and Hookers Prices in Doha Qatar
Due to the nature of social factors in the country, and it is human interests. On the other hand, The country applied unfairly strict laws to females. Female can't choose their partners freely and can't express basic satisfactions or sexual desire. Many male Qataris can order escort ladies from South East Asia and Eastern Europeans. Many hookers are hanging around in most of the night clubs and bars located in hotels because it is well easy to get into a room safely. Prices depend on your ethical backgrounds. Eastern European and Russians are the most expensive at around $ 500 a night. Qataris girls around $ 400 to 500
South Asian around $200 to 300
African and Indians around $ 200 to 300.
Doha Transportation
Doha Qatar Public Transportation isn't that great. Almost every citizen have their transport. I have found this privately own taxi service in Doha, you to go to nightlife, airport pick-up, drop off or day tour. The driver is an excellent English is spoken and safe driving manner.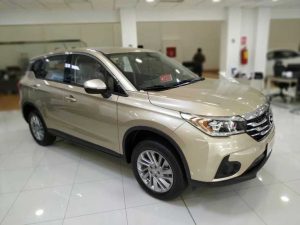 Well Experienced and safe drivers with spoken English.
More Nightlife Blogs Here
Arena City Nightlife Guide in Kiev – The Large Nightlife Entertainment Complex
Sunny Beach Sexy Nightlife Party
Dar Es Salaam Clubs – Tanzania's Most Fun, Crazy and Sexiest Nightlife