Diving-La  Reunion is is extremely fun, in exotic tropical sports. It is also a great excuse to check out some of the most amazing tropical diving destinations around the world. Diving-La  Reunion can be one of the most unforgettable life experience.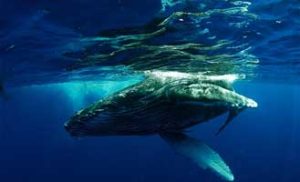 Diving-La Reunion: Le tombant de la Pointe au sel
This scuba diving spot is for confirmed divers. The spot is located near La Pointe au sel at the South end of Saint Leu. the spot is an underwater cliff starting by 25 meters deep and ends almost 50 meters below (71 meters deep). The dive consist in going down along that cliff.
You will be amazed by the incredible diversity in terms of fauna, from colorful reef fishes like parrotfishes, emperor angelfishes to deep sea fishes such as tunas, barracudas or even, for the luckiest, manta rays or whale shark! Bear in mind that currents can be very strong there, especially at the tip of the Cliff.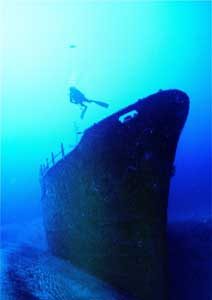 Hai siang
Once again, this dive is for confirmed divers. Landed by 50 meters underwater, the Hai Siang was a formosan boat sunk in the 80's near Saint Gilles. The 49 meters long boat is still in a good shape, one of its mast still standing proudly. Life has quickly taken over and the wreck is now bursting with life inside as well as outside.
Lion fishes, eagle rays, turtles and much more are populating the ship making it an oasis of marine fauna. As it is a deep dive, always bear in mind the safety rules to avoid accidents...
Tour de boucan canot
This scuba diving spot of the west coast is accessible for all divers. It is located in front of the Beach of Boucan Canot, one of the most famous beach of La Réunion. During this dive, you will encounter many sub-marine species between 5 and 25 meters deep.
Indeed, it is common to meet lion fishes, lobsters, groupers, moray eels, etc. wandering between corals and gorgonians. If you are lucky you may even see dolphins!
Le petit tombant
Le petit tombant is a scuba diving spot just off of Etang-Salé-Les-Bains, in the south of the island. It is an easy dive and therefore a good spot for beginners.
The depth doesn't exceed 20 meters but a big variety of species can be seen, turtles, rays, pufferfishes are just a few examples of the marine life of the area.
During the dive, you will be able to visit different kind of landscapes. Around 8 meters deep, a reef flat bursting with life. A bit deeper you will reach the black sandy bottom which gives another atmosphere to the dive with other species (turbot fish, barracudas, etc.)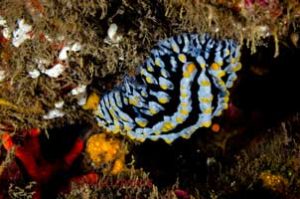 Diving-La  Reunion: La baie de saint paul
This dive is accessible for divers from level 2. In the middle of the bay of Saint Paul, "la tonne", kind of floating chest and used as a mooring post for boats which can't halt at the harbour of Le Port. From La tonne, you will go down the chain to the sandy sea bottom.
From there, you can either follow one of the 3 chains ending with huge anchors or go to "la barge", a 10 meter-long-wreck. Either way, you will  discover a lively environment (Stone fishes, frogfishes, leaf fishes etc.) but lacking of relief. night dive is also possible and impressive there.
Written By 

Clément Diringer
Images Contribution Alain 

Diringer