Coconut Water is the most popular natural beverage in the united states of America right now. Also, In many parts of the world, particularly
South-east Asia
South Asia
Micro Polynesia
The Caribbean
In South America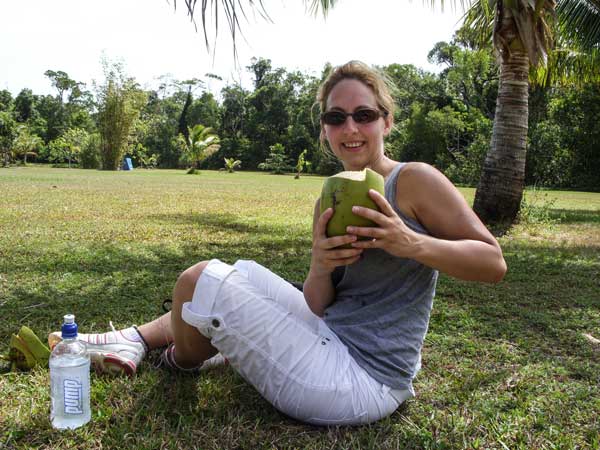 Somehow, Coconut water has been a popular drink for centuries. By the way, when you are traveling in those areas, you'll often find vendors roaming the street with carts piled high with young green coconuts for sale. Though you might be wary of street food generally. (and probably with good reason)After a long hot day of sightseeing, those coconut vendors may be your new best friends.
Young Coconut Water Has No Contaminated Substances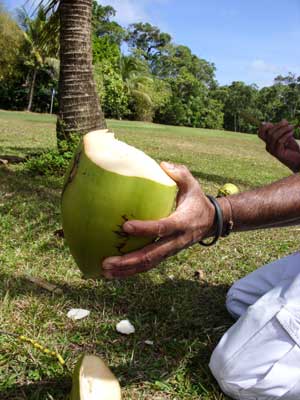 Furthermore, Young Coconut water inside young coconuts is sterile and safe for sensitive tummies. As it's generally not recommended to drink tap water in those areas, a cold, fresh coconut may be your safest bet to rehydrate. So, just to be sure that when you buy a coconut, it hasn't already been opened. There's the risk of contamination, and it's also far more satisfying to see it chopped open right in front of you.
Nutritions Values of Young Coconut Water
Young Coconut water has high potassium and mineral content, making it the perfect recovery drink after a day on the beach or a night out. (and it's great for a hangover). And if you're battling the holiday bulge, unlike high-calorie soft drinks, coconut water is fat-free and low in Carbohydrate.
Your Choice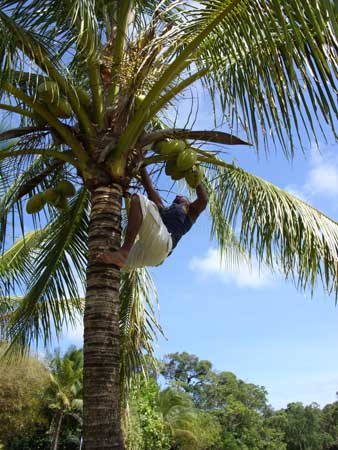 And above all, you just can't beat the refreshing taste of natural coconut water. Well, it is straight from the young tree and green fruit.
It's nothing like the pre-packaged, store-bought version you might be familiar with from back your western home. So for a safe, cheap, and delicious way to rehydrate on your next trip – do as the locals do and grab yourself a coconut and drink all Coconut water on holiday.
Travelers should Try this best natural drink on your next holiday in Sri Lanka or Any Asian countries such as South America or the Caribbean Islands.
Best Values
Well, Think this way, how much would you spend for a bottle of water in Asia. For example, I was in Cambodia recently. I paid USD 1 for one on the hand of USD 0.90 for a bottle of water. By the way, which is the best? Young coconut water has a vast verity of nutrition value than a bottle of water. Also, it is purely cleaned. Most importantly, USD 1 we paid for the hand of local people other than multinational companies. Also, lest collection of plastic in the environment.
More Travel Blogs Here
TOP BEAUTIFUL ICELAND WATERFALLS
Bluest Water Beaches – Attractions