Best Beaches in Sri Lanka are expanding over a tropical summer Island paradise. So, I thought I would write all together a shortlist of tips to have the most fun on your next trip to the beautiful beaches in Sri Lanka. I have been to Sri Lanka several times as a traveler. Also, I have grown up in Sri Lanka in specific years and. So, I have visited some famous beaches and some unpopular places.
Beautiful Tranquil Beaches in Sri Lanka on South Coast of the Island
South part of Island nation Sri Lanka home to some of the best beaches in Sri Lanka and tourists has known the place for centuries. Especially, Many Germans, British and French as well dutch, are landing to South part of Sri Lanka for vacation for years.
Rekawa Beach is a Hidden One in Sri Lanka
Travelers to the beach would experience a genuinely different expectation, especially from April to September. The beach can be unpopular among new tourists to the country. But most popular among European travelers. The beach is well famous among nature lovers because many turtles are landing on the beach to lay eggs during the season. Such as Green, Hawksbill, and Leatherback turtles are showing up between April and September. Pisces of advice, Don't be an ordinary human; let them do lay eggs other than disturb the natural way of life.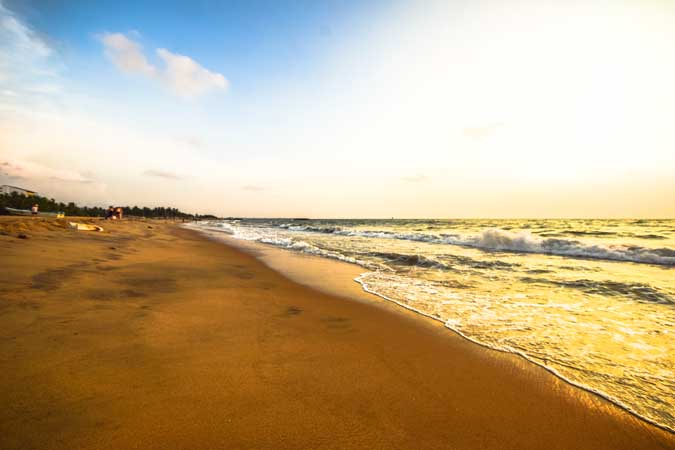 Best Beaches in Sri Lanka – Bentota in Sri Lanka
Located on the Galle District's southwest coast, Bentota is famous for its turtle hatchery on Induruwa Beach, toddy production (a coconut drink with alcohol), and watersports. Locals also practice the ancient healing art called Ayurveda, (a holistic healing approach dating back to 3,000 BC). So, relax on Bentota Beach and visit an Ayurveda center is one of the great ideas. Garden and architecture enthusiasts will want to check out Lunuganga, which was created by the widely known Geoffrey Bawa and is described by many as a 'garden in paradise.'
Unawatuna Beach and Jungle Beach
The beach is probably among the most popular beaches in the south of Sri Lanka. Still, it is worth a visit because of the charm of its attractions.
The beach lies several kilometers. Also, several attractions are here shipwrecks, colorful reefs. Most importantly, the most abundant marine biodiversity of the Island and several sea birds are home to the beach.
Tangalla Bay Beach
This famous beach town highlighted as one of the best beaches in the south of the island nation. A long strip of golden sand beach is a paradise for western tourists from all over the world. The Dutch invention still leftover in the town, such as the rest house built in 1774 by Dutch governor.
Koggala Beach and Akurala Beach Hidden Gems in Sri Lanka
These two beaches are hugely unpopular but little paradise tourists who like to relax on vacation. Both towns aren't far from popular cities like Hikkaduwa or Galle city of Soth Sri Lanka. I would strongly suggest for a family holiday like with kids to have the best vacation here. Also, many beach resorts and watersports are available in both towns.
Hikkaduwa Beach Resorts Deals
Another small town on the South Coast is Hikkaduwa. It is considered to be the second-best surfing town in Sri Lanka behind Arugam Bay. There is also a vibrant night-life ( See Hikkaduwa NightLife) for all of the local and international surf enthusiasts to enjoy. By the way, The town is a popular hookup destination among solo ladies. Many ladies here to get some golden-brown beach boys in Sri Lanka because easy to hunt good looking boys here. Beach parties in Hikkaduwa are the best to get attention from solo boys. Also, significant government corruption, rampant overdevelopment, and wrong planning forms have left Hikkaduwa in a state of shock. Still, many feel the town is on the rise again and can learn from its past.
Best Beach in Sri Lanka – Mirissa Beach
This sandy, tropical, crescent-shaped beach is located in the Southern part of the country. It has some of the most stunning sunsets and sunrises for photographers to capture for eternity. Also, the beach popular as
Palm-fringed
Empty beach
Snoozing in a hammock
Watch the fishermen bringing
Enjoy fresh seafood
White sand beaches
Best Beach Resorts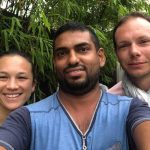 Leel well experience driver in Sri Lanka you to have safe travel around the Island.
Beautiful Tranquil Beaches in Sri Lanka on the East Coast
East coast is home to the best beaches in Sri Lanka; beaches on the east coast were not open for tourists for many years because of the war. Just after the war ended, the entire country was open and for tourism. In the main time, tourists are now able to travel to the east coast freely. As well, we all ready to enjoy the best beaches in Sri Lankan East. The East coast is starting from Pottuvil from the South of the Country. Then, It is stretching up to the North in Mullaitivu. So, the entire coast is full of beaches.
Arugam Bay Beaches – Best Surfing in Sri Lanka
The bay area beaches are the perfect place for surfers in the country. It has been a mecca for international tourism for quite some time. By the way, Arugam Bay is also close to the gorgeous Kumana National Park, making this an excellent spot for the many lagoons and outdoor beauty. Enjoy one of the beautiful safaris!
Nilaveli Beach
South on the coast and about half an hour north of Trincomalee is the sandy beach and resort town of Nilaveli. The beach is known to be one of the most beautiful beaches. Just off the coast from Nilaveli is the Pigeon Island National Park, with gorgeous coral reefs making it an excellent spot for diving.
Trincomalee
Or commonly referred to as Trinco, is built on a famous natural harbor making it a strategic point and, sadly enough, a magnet for conflict. The city is saturated with military, religious, and cultural history. The town makes for a perfect day trip in-between some of the beach and water activities. Trinco has two well-known temples, the Koneswaram Temple and the Bhadrakali Amman Temple. And Fort Fredrick (this is an old Dutch fort located on the peninsula east of the city center). Uppaveli beach is quite lovely and less than 10 km north of the city.
Pasikudah Beach
The beach is a famous tourist spot town in Sri Lanka with a shallow coral reef. It is attracting an array of exotic fish. Also, the shallow waters make it great for snorkeling.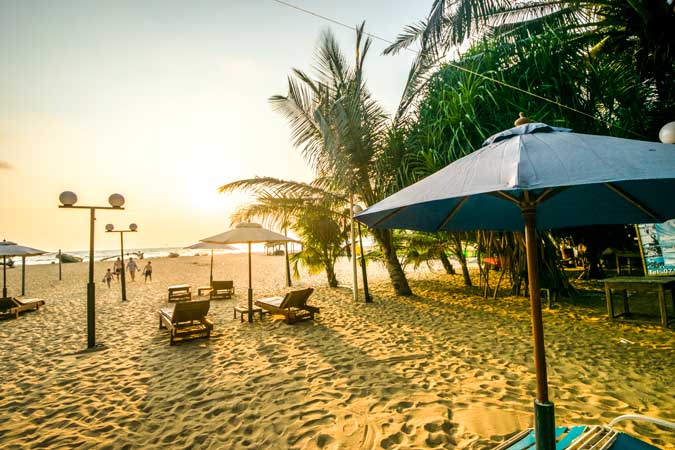 Beautiful Tranquil Beaches in Sri Lanka North West Coast
Some part of the North West Coast is offering beautiful charm beaches. Also, some parts of the Northwest have rocky and populated beaches than any other part of Sri Lanka because many large cities are located on the North West coast.
Negombo Town
Once ruled by the Dutch, Portuguese, and the British, today, Negombo's identity is more of a casual and slow-paced beach town. By the way, Most of the white sandy beaches are located on the beach road. Most of the hotels are being built and offering beach experience for tourists. There are beautiful reefs right off the coast for diving enthusiasts and cultural heritage sites consisting of old forts, churches, and temples.
Marawila Beaches in Sri Lanka
Just a bit north of Negombo is Marawila, another beautiful beach town with a relaxed vibe and many fabulous places. There a coastal road offering breathtaking, oceanic views. Marawila is also known for its local coconut cultivation.
Twin Waters Resort Beach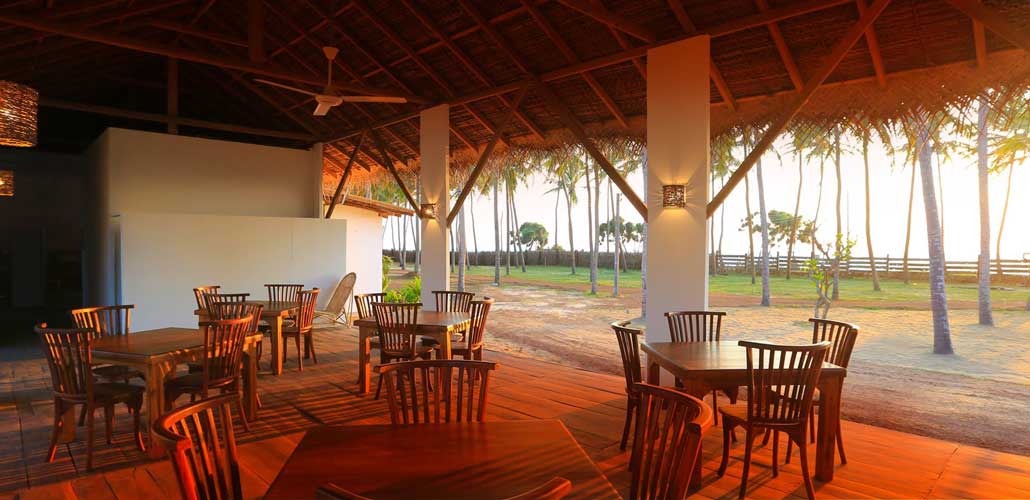 The beach and the eco-style resort are located between Arachchikattuwa and Udappu Town. By the way, it is right on the western coast of Sri Lanka just after Chilaw town. No many tourists and free to swim and some quality relax time. The entire era is underdeveloped, and many farmland and paddy fields make you freshly feeling of Sri Lankan nature.
Kalpitiya Beaches in Sri Lanka
It is known as a gorgeous fishing town and marine sanctuary. Kalpitiya is located just a bit north in the Puttalam District. Spanning 14 different islands, diverse habitats such as dune beaches, salt marshes, mangrove swamps, and bar-reefs create a kind environment for a nice family outing. Partake in some watersports, kite-surfing (famous for kite-surfing), or do the backstroke with some dolphins. Kalpitiya is renowned for its dolphin population. If you visit between December and April, you will be able to spot some Sperm whales and the occasional Blue whale.
It doesn't matter where you are traveling as long as you are on the Island's ring road. You will be finding beaches. Only a few areas with rocks, bush, and protected forest over the coastal landscape of the Island. Most of the coast full of beaches. So, if you are looking for beach holiday travel packages? Look up our packets in Sri Lanka.
More Travel Blogs Here
PERADENIYA ROYAL BOTANICAL GARDEN SRI LANKA
Ultra Luxury Hotels in Sri Lanka
COLOMBO EROTIC MASSAGE IN SRI LANKA