Best Beaches Thailand Info Guide
There are many reasons to love Thailand. There's the vibrant culture, incredible food, and opportunities not usually available to Westerners. But the main reason millions of people flock to Thailand every year is its stunning beaches. Thailand is one of the best beaches destinations in the world, and that's no secret. Many people assume that this means every beach in Thailand is incredible. And, for the most part, they're right. However, that does not mean you shouldn't plan which Thai beaches to visit. You definitely want to see the most remarkable beaches, and choosing the most crowded beaches is not the way to do so. Here are the best beaches you need to visit in Thailand.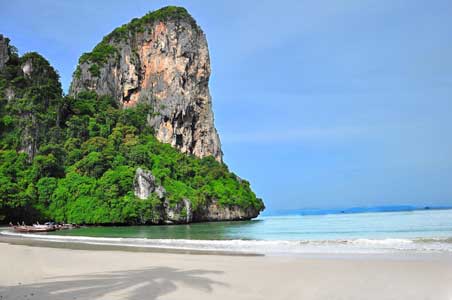 Railay Beach, Krabi
Getting from Bangkok to Railay Beach will take a bit of time, and you'll need to use both ground and sea transport. However, it is well worth the effort. Railay (or Rai Leh) is only reachable by boat, and the extra effort involved in getting there means it is not nearly as crowded as the beaches of Phuket. Railay actually consists of four beaches, each with its own combination of limestone cliffs, lagoons, caves, and incredible views. You'll have to get around by foot, as there are no roads (or vehicles to use them). Being there is an experience on its own.
Kata Beach, Phuket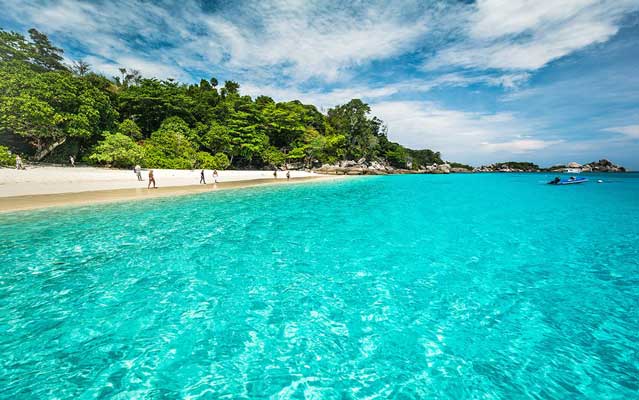 Kata Beach is considered one of the best in Phuket because of just how calm the water is. When visiting a country like Thailand, what you are looking for is crystal clear, calm waters, alongside a perfect stretch of sand. You'd rather avoid the choppiness of some of the other Phuket beaches unless you're planning on surfing. Kata Beach is more accessible than some of the other beaches on this list. That makes it ideal for those who don't want to deal with all the extra traveling, but still, want to get to see the most gorgeous spots.
Phi Phi Don, Koh Phi Phi
Since Maya Bay was closed (due to tourists pretty much on the verge of destroying it), Phi Phi Don is your best option for an idyllic retreat on Koh Phi Phi. It is famous – so don't expect an exclusive experience. But it is not so popular that it is uncomfortable. On the contrary, it is lively, with the crystal clear waters enthusing visitors with aesthetic pleasure.
Thongtakian Beach, Koh Samui
Thongtakian Beach is an incredible little secluded alcove on Koh Samui. It is easy enough to reach, but once you get there, you'll feel like you're in your own small piece of paradise. The beautiful white sand feels high beneath your feet and is also the perfect backdrop for a stunning Instagram pic. There are smatterings of pebbles to add to the aesthetic effect, as well as big rocks to complete the landscape. Thailand has many draws, but its beaches are the most prominent tourist attractions. Make sure you get to see a range of different Thai beaches. Remember, the most popular beaches aren't necessarily the best!